Found within the Eslite Spectrum building at the Songshan Cultural & Creative Park, the Eslite Art House Cinema is not only the best art house cinema in Taipei, it's also one of the best cinemas.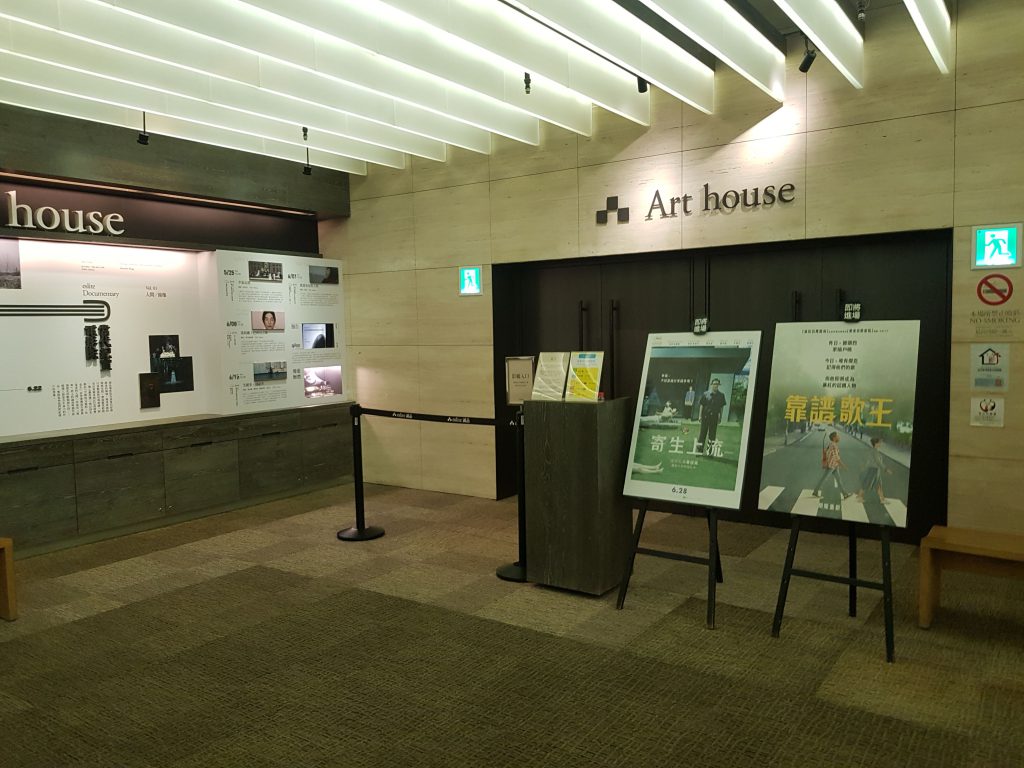 With three screens to choose from, the Eslite Art House Cinema shows a wide range of films, from fairly obscure western and Asian films, right through to Hollywood films, although they only tend to choose films of merit.
On Sunday mornings and Wednesday evenings, Eslite will also show a classic film, usually as part of a series linked by theme or director. In the past, they've shown some great films from the French New Wave, along with classic Kubrick and Lynch films.
The vast majority of films not in the English language have accompanying English subtitles. It does show the subtitle languages available for each film on their website.
Cinema seating is very comfortable, with lots of leg room. In fact, out of all the art house cinemas, Eslite has the most comfortable seating. They do sometimes turn the air-con up too much however, so I would advise to take a jumper.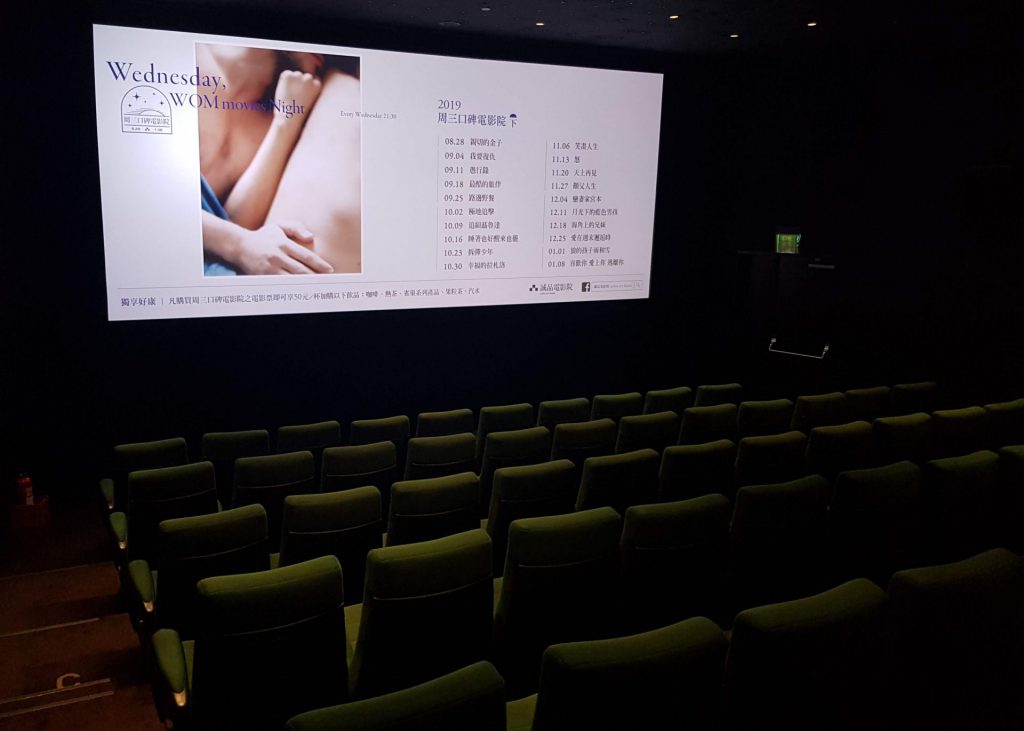 You can book ahead for films from their website, although they will charge you a NT$40 handling fee. We normally just turn up 30 minutes prior to the start of the film and purchase tickets from the counter. Most films will not sell out, but new and popular ones are likely to.
You can actually view which seats are left from their booking website. See Tips section below.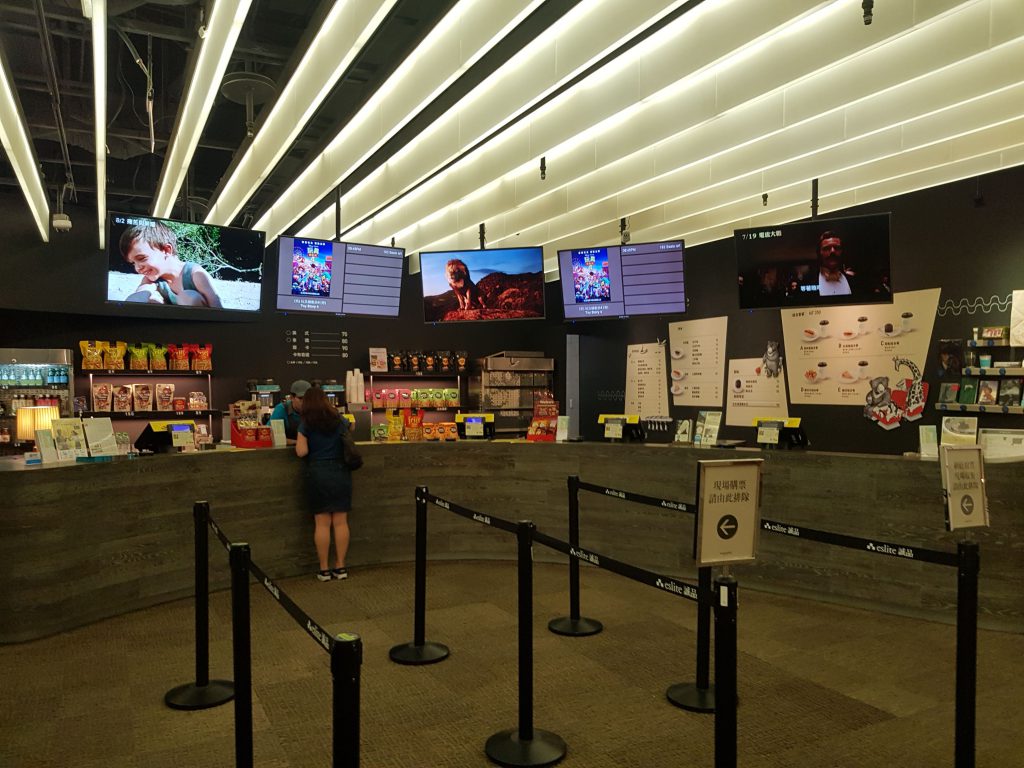 The films are well priced, costing only NT$290 each. If you plan to come here on multiple occasions, you can purchase a membership card from the ticket counter for NT$100 but you'll need to put another NT$1,000 on the card for purchasing films. It does save you NT$50 per film, so even if you only plan to come here 4 times (or twice with 2 people), it still works out cheaper.
The food and drink selection available includes bottled drinks, tea/coffee and snacks like gourmet popcorn, shortbread, cakes and pies.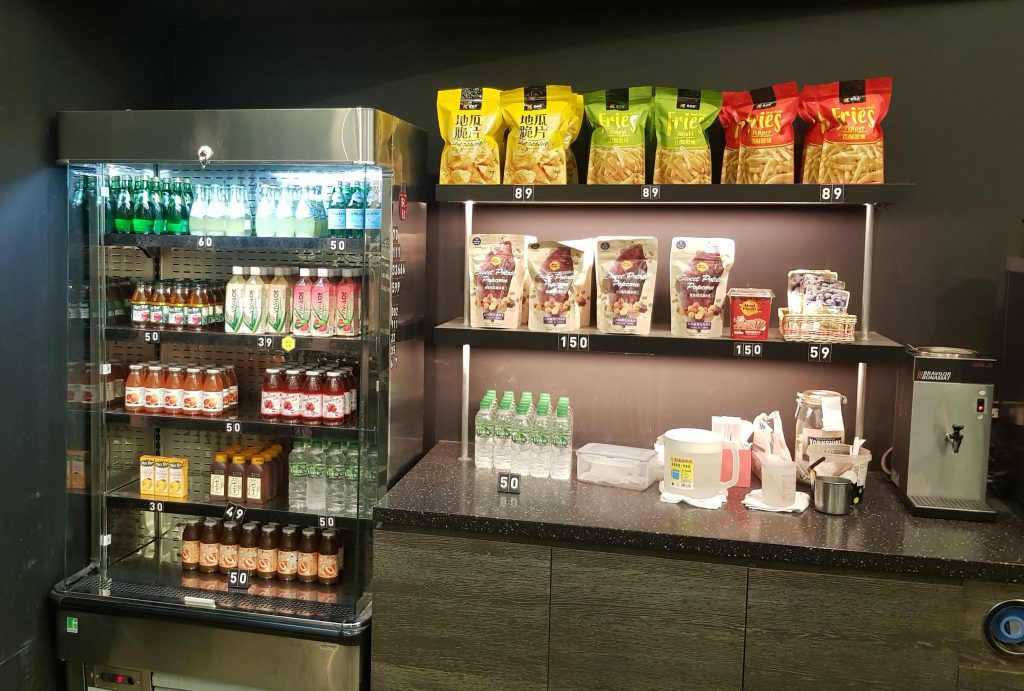 Eslite is a great cinema for those looking to watch quality films in a comfortable environment. Since it's located right next to the Eslite food hall, you won't have trouble finding a bite to eat either before or after the film.
Pros
Great selection of art house and mainstream films
Very comfortable seats
Almost all non-English films have subtitles
Cons
Each film generally only shown once a day
Price
Normal: NT$290
With membership card: NT$240 (card cost NT$100 and you must top up NT$1,000)
Student and other discounts available
Traveller Tips
Movie schedule found here.
Tickets can also be reserved online from here.
You can also view available seating for each film from this link. After selecting film/time/tickets, select Choose a Seat (middle button), then the right button, then fill out any name/phone no./email. It will then show all the sold seats in red.
If you like independent films, also check out The Spot Cinemas post, or visit my guide to the best cinemas in Taipei.
Eslite Art House Cinema Location
Eslite building within Songshan Cultural Park (Closest MRT: Sun Yat-Sen Memorial Hall – blue line exit 5)
Cinema located on floor B1 next to the food hall
Located Nearby
If you have found the information on this page helpful, please take a minute to share this post by clicking one of the links below. Your support would be greatly appreciated :)