Songshan Cultural and Creative Park is another great place to walk around and enjoy the outdoor and indoor spaces. Formally a Japanese built tobacco factory, it has since been converted into a cultural hub packed with galleries, exhibitions, design spaces and shops.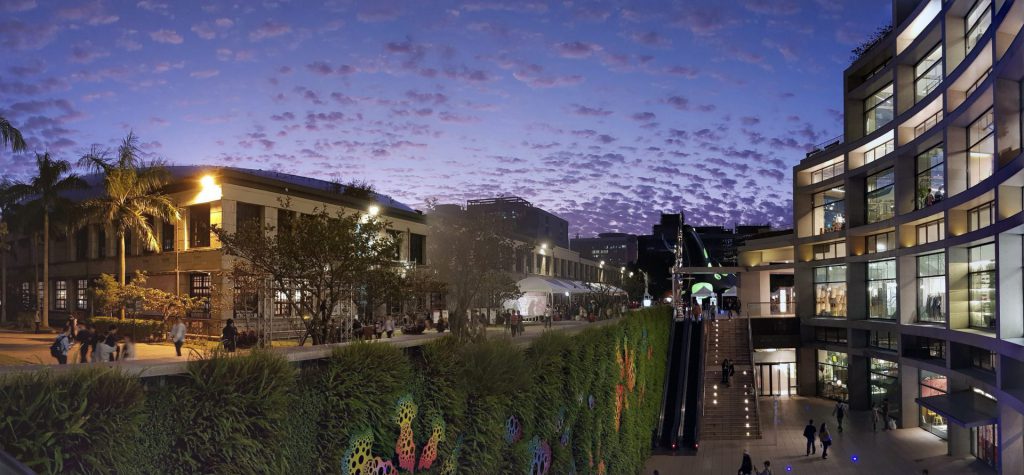 Also found within the park is a large pond area, a baroque garden and the Eslite Spectrum Mall.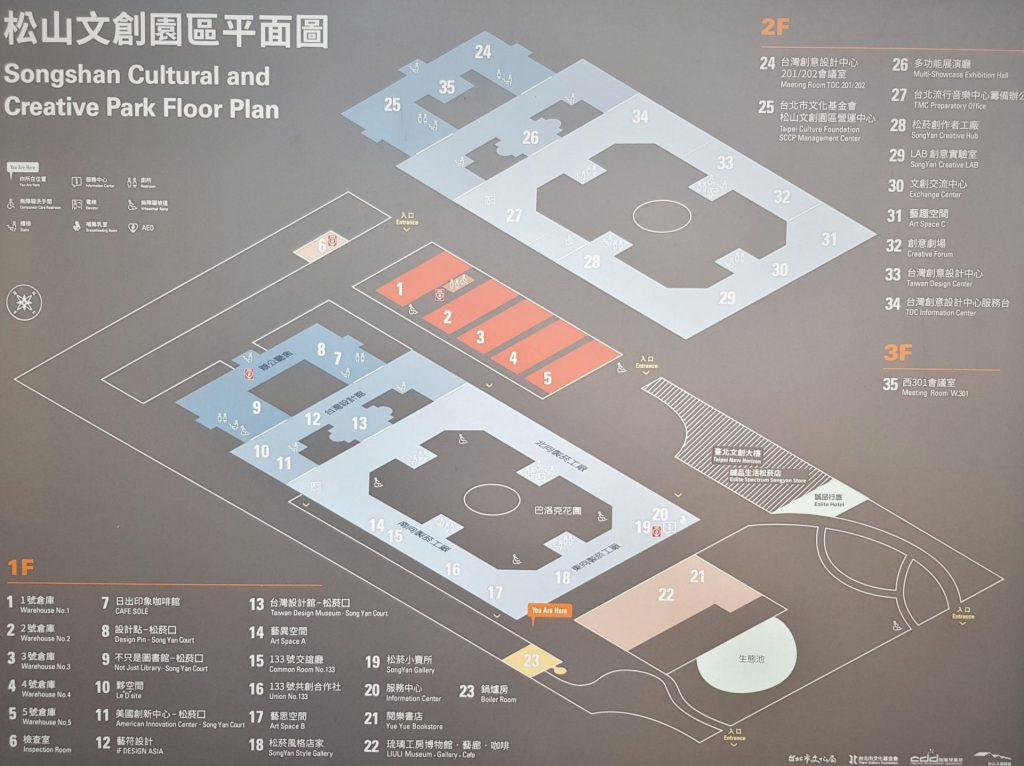 Although there is plenty to see here during the week, it's best to visit over a weekend, when there are usually markets selling gifts and food, or other themed events.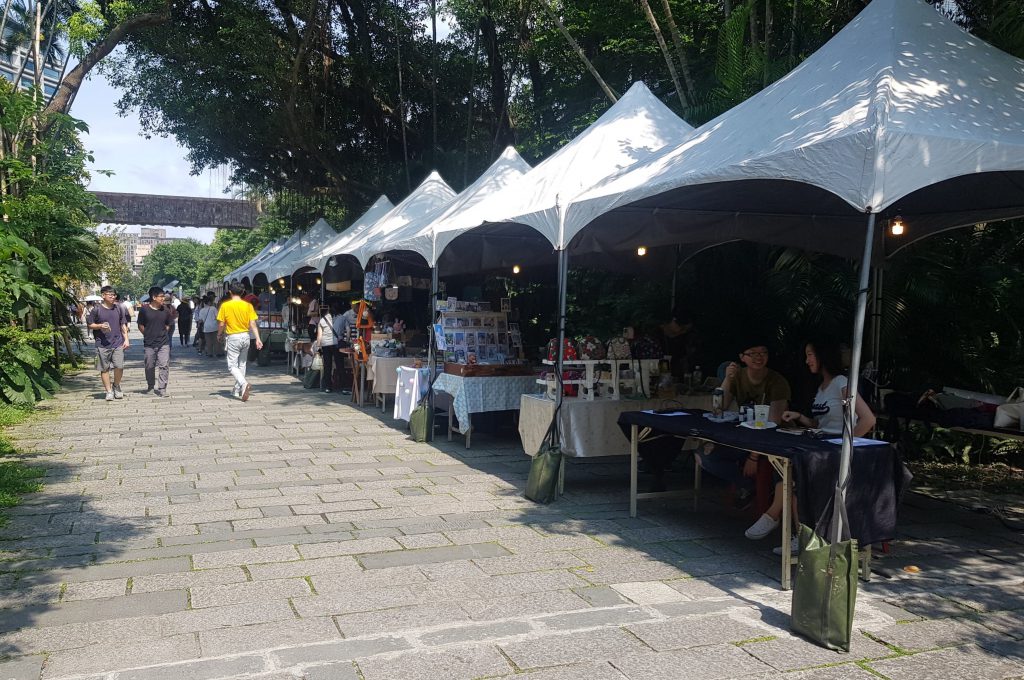 The Songshan Cultural and Creative Park is comprised of the following areas:
Tobacco Factory
In the centre of the cultural park is the Tobacco Factory building. A huge building with 2 floors and many long corridors leading to spaces filled with cafes and craft shops.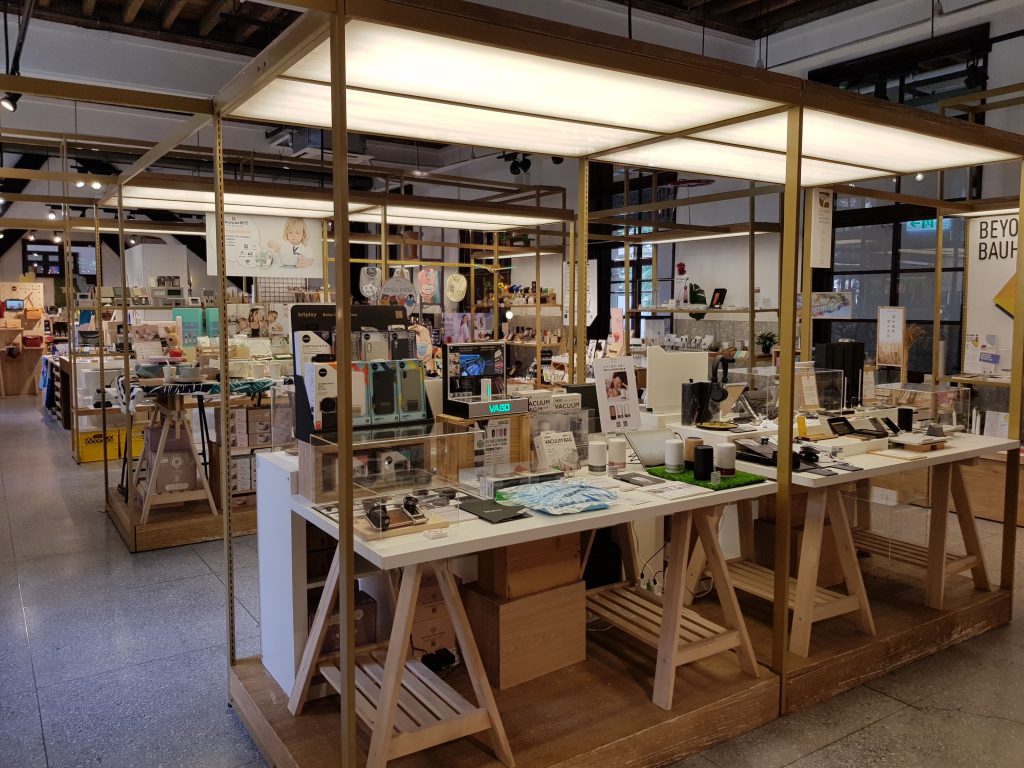 Also found within the Tobacco Factory is the Taiwan Design Museum, with many rooms dedicated to showcasing some of the best local and international designs. Most of the exhibitions here do require payment.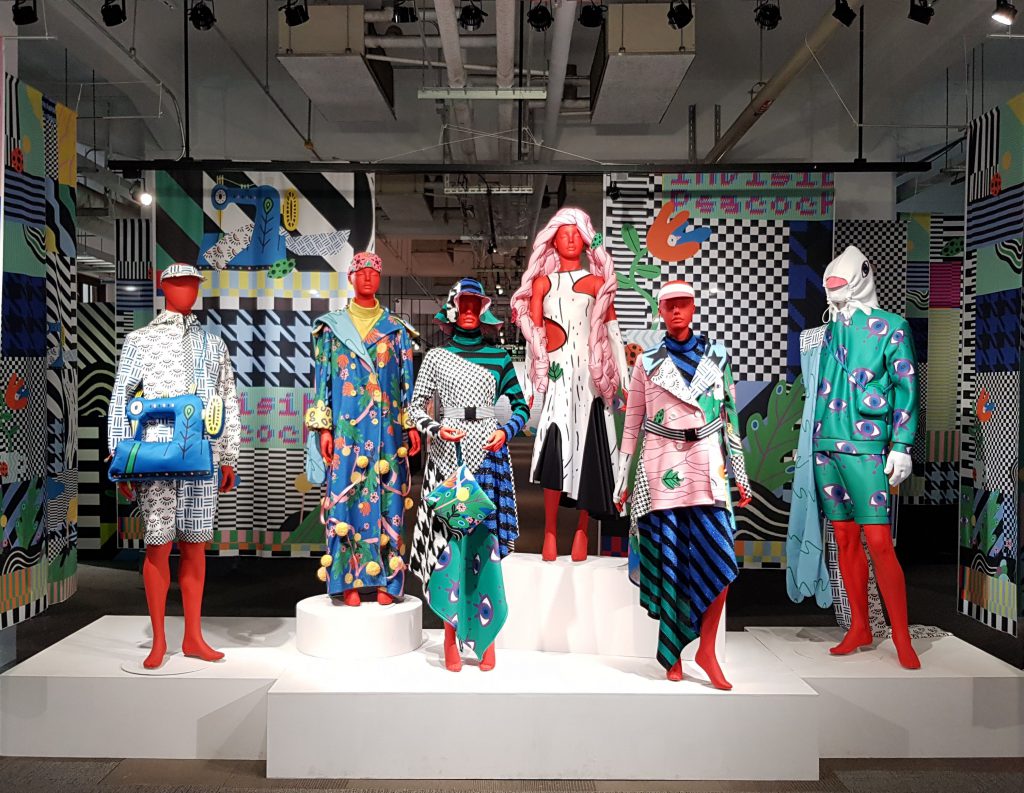 Click here for the current exhibitions at the Taiwan Design Museum
A couple of other nice areas found within the Tobacco Factory are Not Just Library, which has over 20,000 books on modern and contemporary design, and Design Pin, a craft shop selling exquisitely designed crafts that have won prizes both in Taiwan and overseas.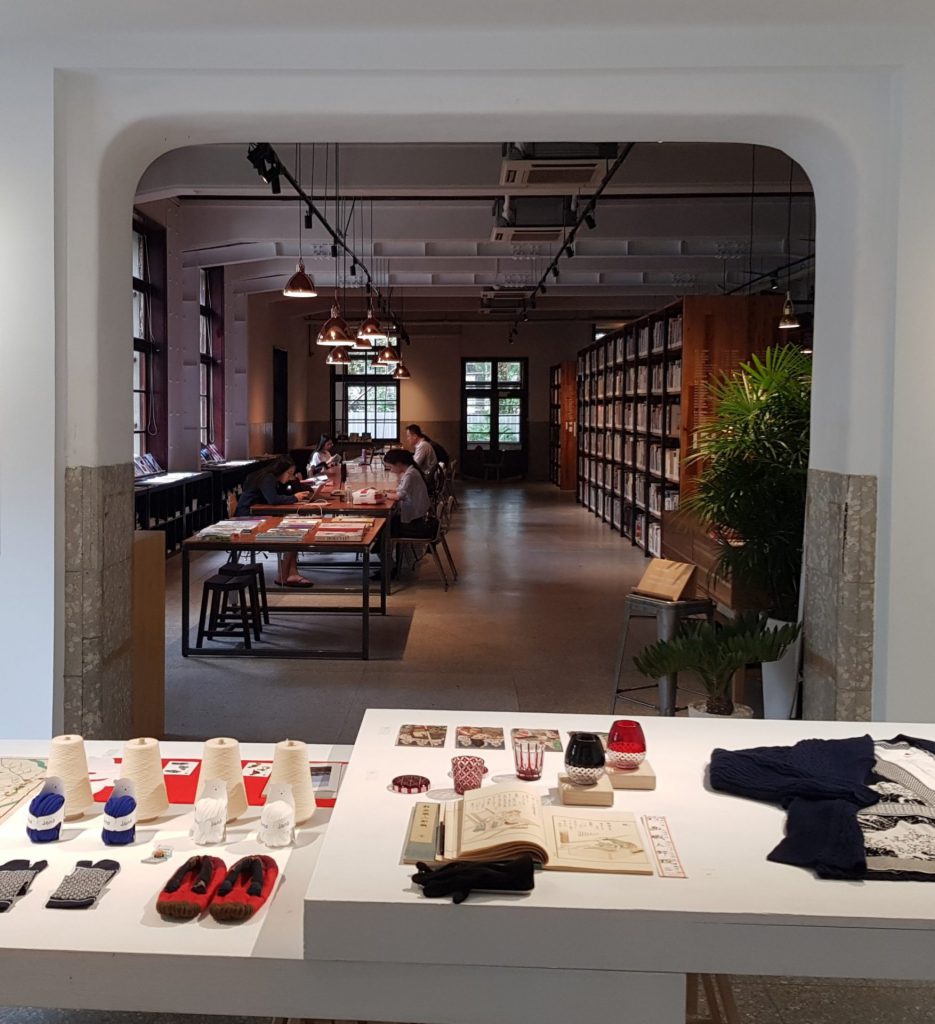 The Tobacco Factory hosts a number of annual art and design events, including the Taipei Illustration Fair, which is one of the best annual art exhibitions in Taipei.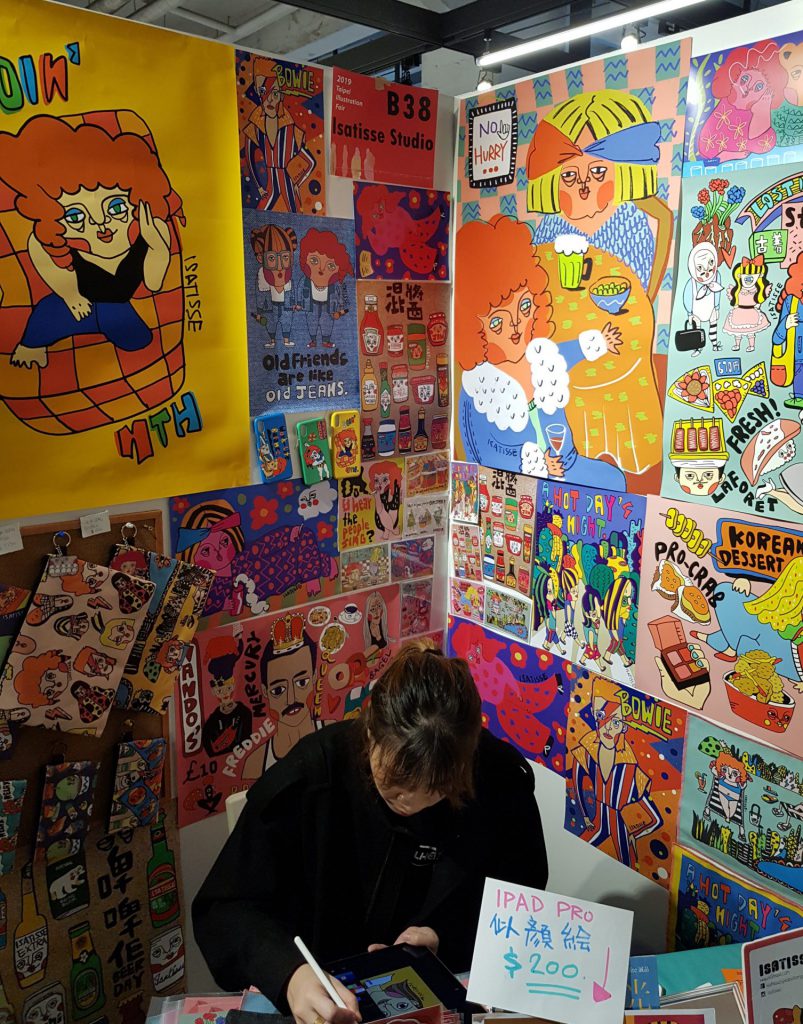 Baroque Garden
The Tobacco Factory surrounds a small but beautiful baroque garden. At it's centre, a large fountain and many garden ornaments.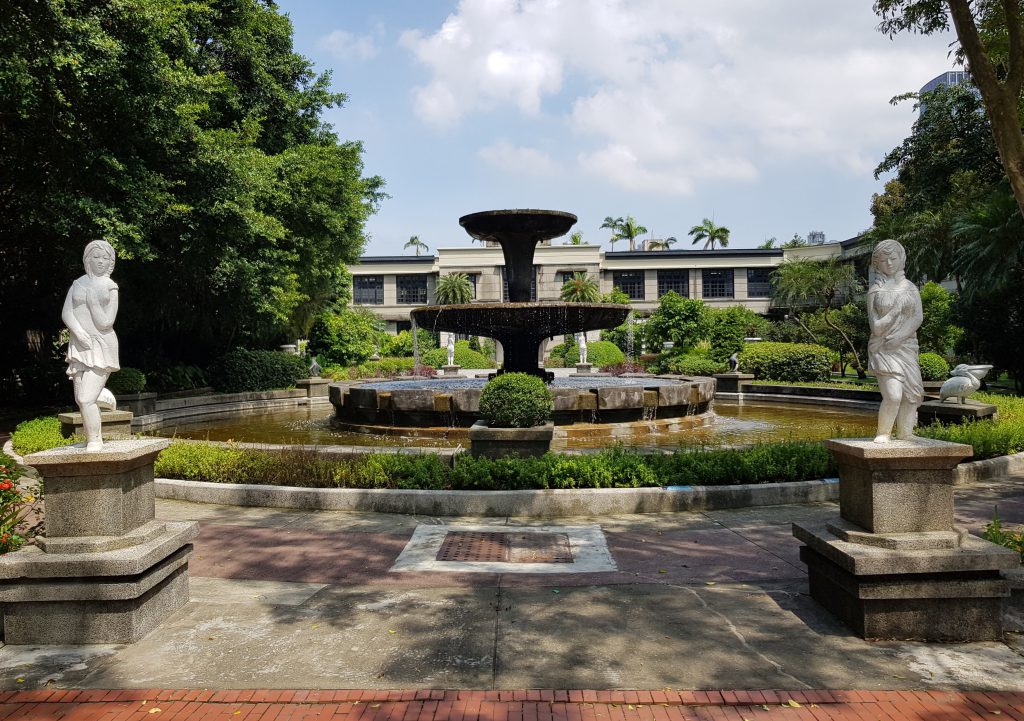 As the garden is completely surrounded by the walls of the tobacco factory, it feels cut off from the city, giving it a certain 'secret garden' feel.
Warehouses
Five large warehouses will often have temporary exhibitions, many of which tend to focus on art or design, but there will usually be one or two based on cartoons or anime.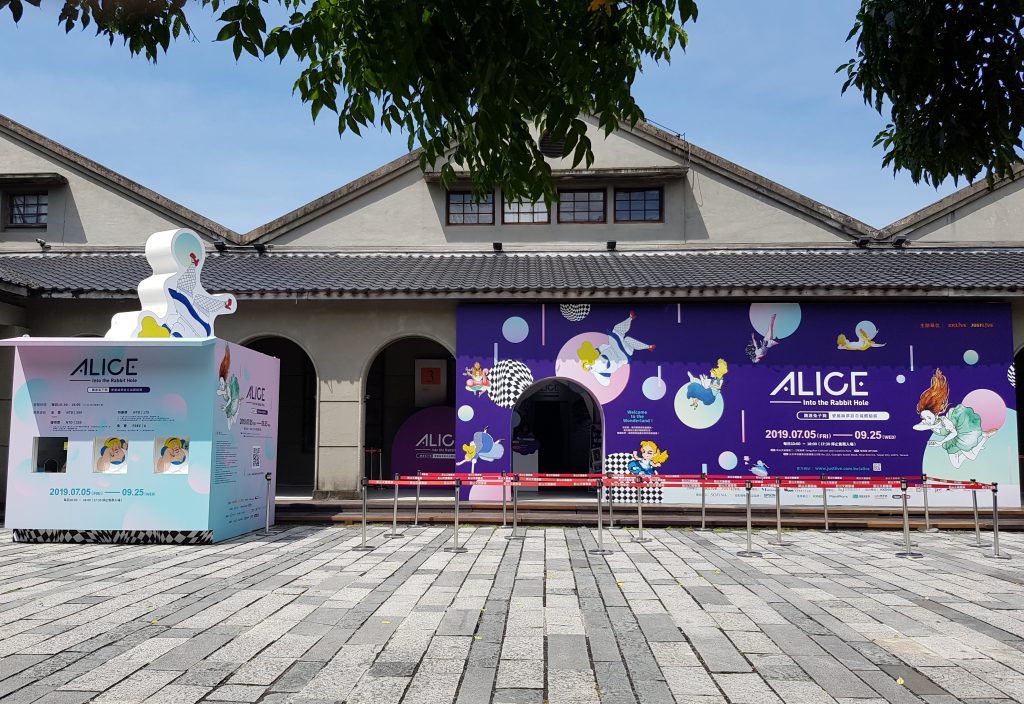 The exhibitions tend to stay for around a month each, with some being free and other costing up to NT$400. There are usually a couple that are worth visiting at any one time.
Click here for a list of current exhibitions within the warehouses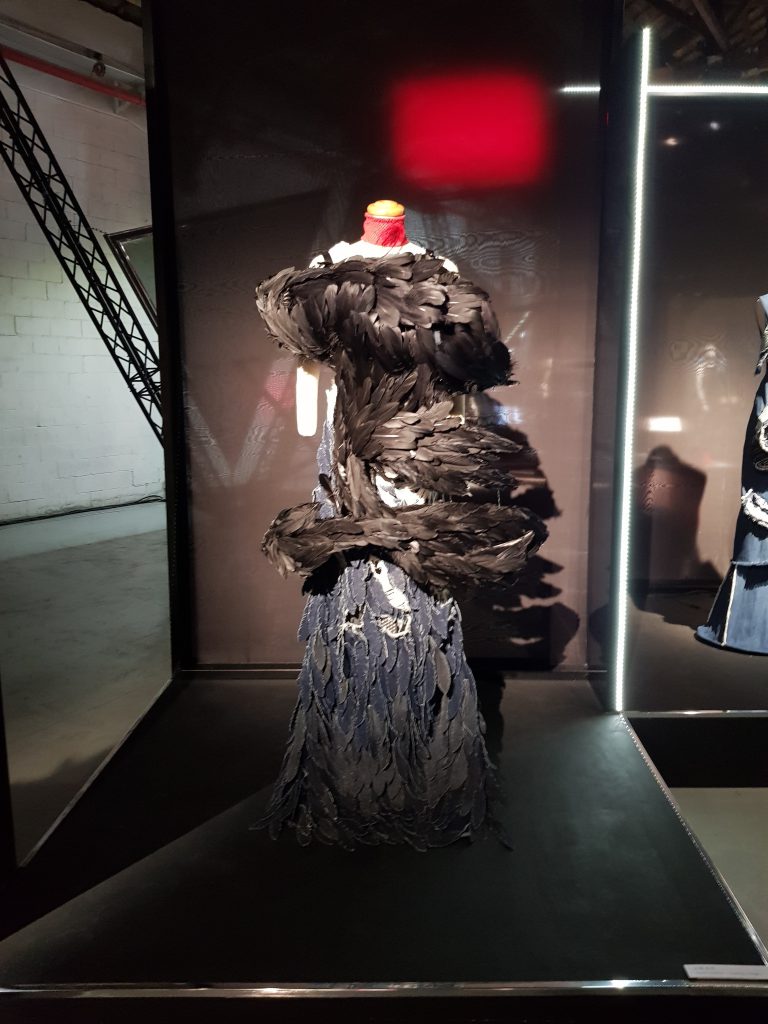 Pond and Seating Area
Towards the east of the park is a large pond with plenty of outdoor shaded seating. Drinks can be purchased from nearby cafes or vending machines. The pond attracts a large number of birds and frogs, while you'll usually find the resident ducks waddling around.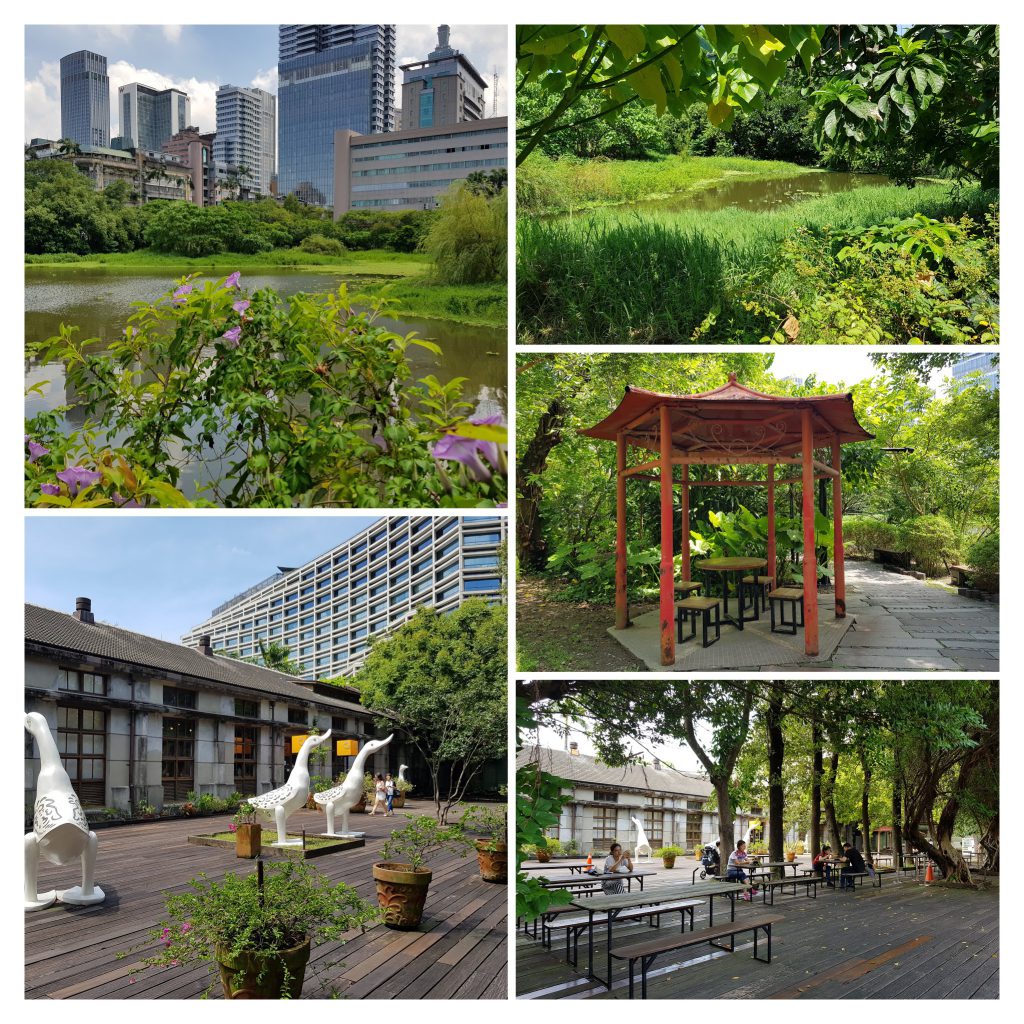 Eslite Spectrum Mall
Dominating the skyline around the park is the Eslite Spectrum Mall.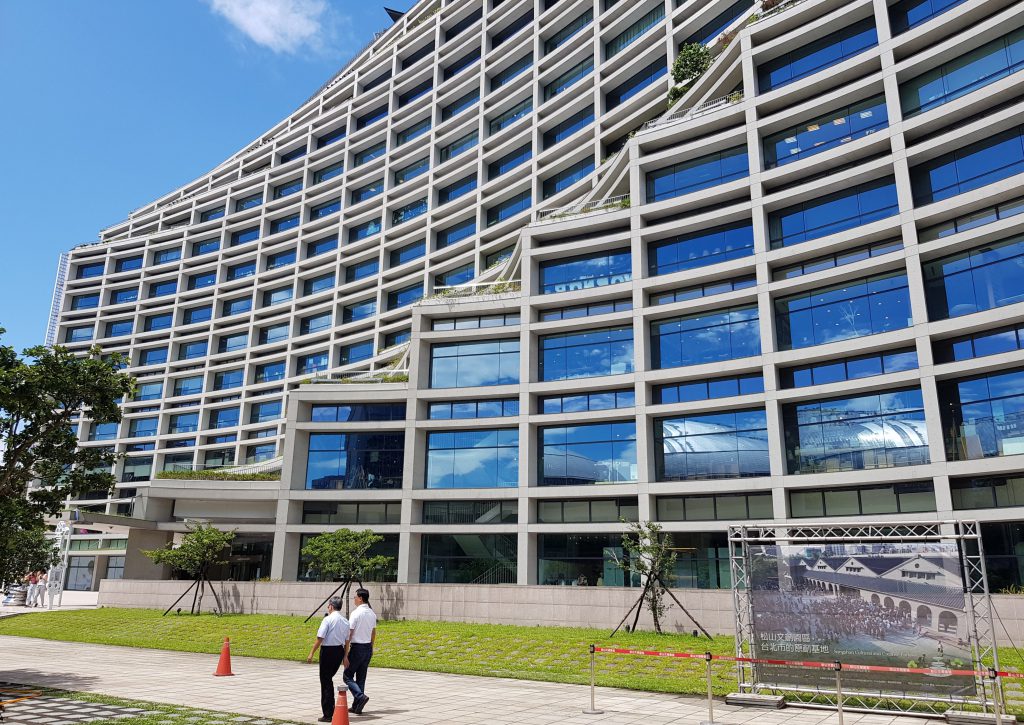 The upper-most floors are reserved for guests staying at the Eslite Hotel, but the first few floors are filled with shops, with a very good food court in the basement. The crafts shops especially are worth looking around, with some places giving you an opportunity to make your own jewellery or other gifts.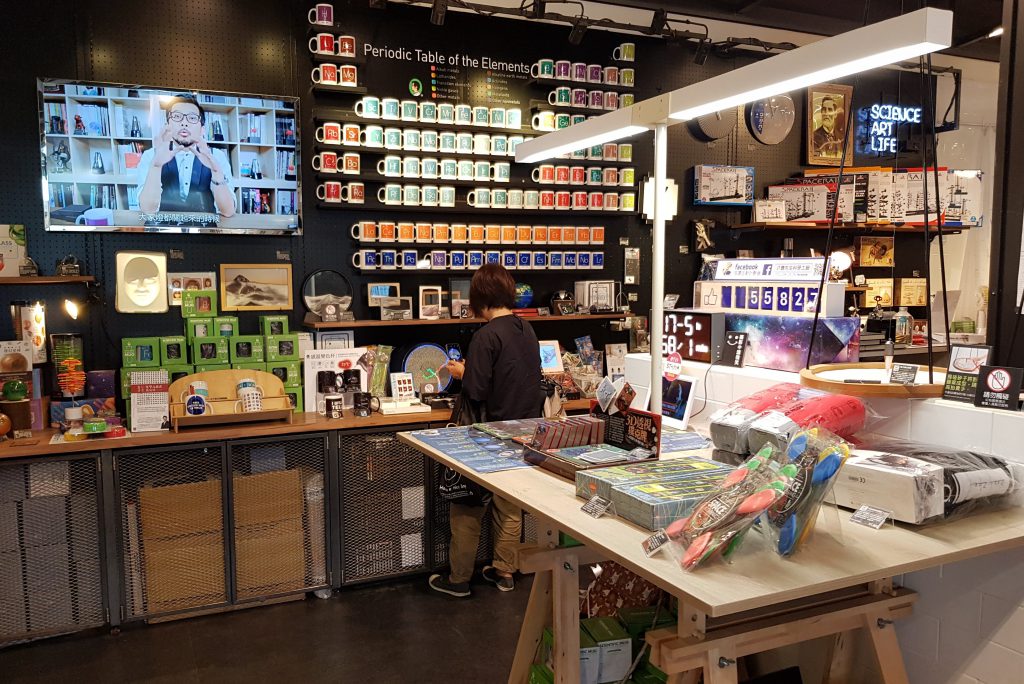 Also located in the basement is the Eslite Art House, probably the best independent cinema in Taipei, and the Eslite Performance Hall, which hosts some fine jazz and classical concerts.
The third floor of the building is also worth a visit, as there is a large bookstore (of which Eslite is famous for) with many books and magazines in the English language.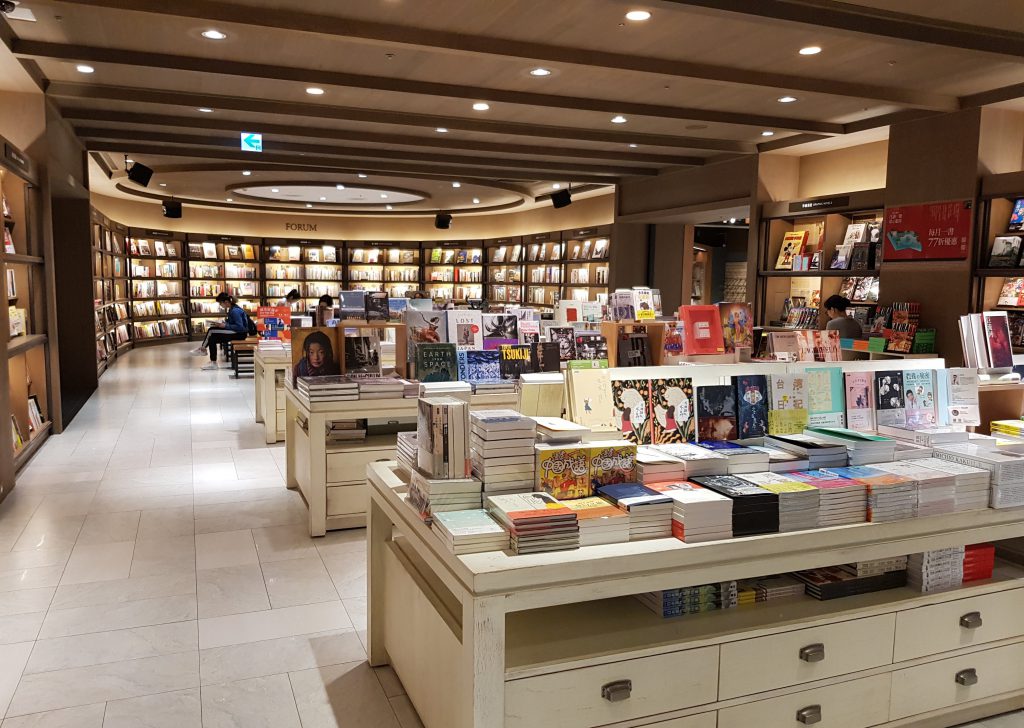 ---
The Songshan Cultural and Creative Park has many delightful cafes, shops and creative spaces to keep your visit enlightened and inspired. Even if you have little interest in art or design, it's still a great place to walk around.
Virtual Tour
Pros
Nice area to walk around
Lots of stalls and exhibitions
Eslite building adds a lot more value
Price
Free
Opening Hours
Indoor Areas
09:00 – 18:00
Outdoor Areas
08:00 – 22:00
Eslite Spectrum
11:00 – 22:00
Traveller Tips
There are usually a few exhibitions and art galleries at any one time. For a list, visit their events page.
Visit the Sun Yat-Sen Memorial Hall after, just 10 minutes walk from the cultural park.
If you enjoyed it here, why not check out the Huashan 1914 Creative Park too?!
There are some nice cafes and shops if you leave the park to the east (near the lake).
Songshan Cultural and Creative Park Location
Closest MRT: Sun Yat-Sen Memorial Hall Station (blue line – exit 5)
Located Nearby