Found within the Taipei Expo Park, Maji Square is one of the few large areas in Taipei where you can drink and eat outdoors.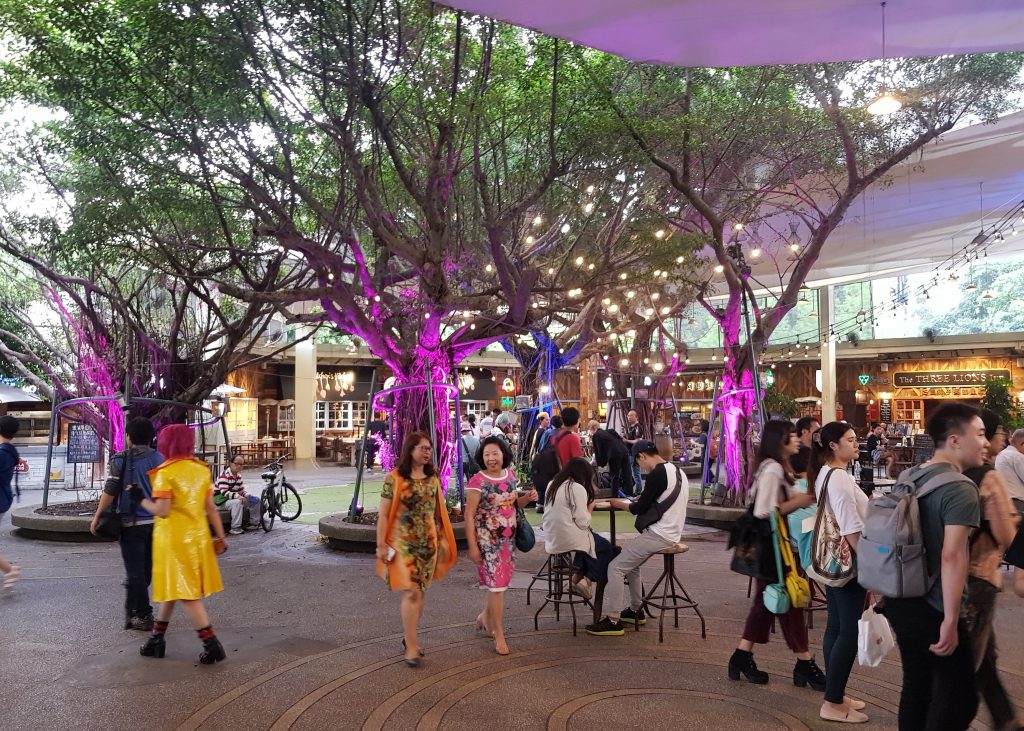 Covered by the roof of the Expo centre and protected from the elements, there are a dozen or so restaurants and bars, plus some nice craft shops.
The best bars and restaurants in this area are
Blue Rooster Bistro
British Oysters Seafood Shed
Gaucho
Casa Bar
Crafted – Beer & Co.
There's also a large area with many small food stalls selling traditional Taiwanese food, and some with Western styles including Mexican and burgers.
Adjacent to this area are some nice craft shops and a great little deli-style supermarket selling both local and international produce.
Also located within Maji Square is a stage that will have Taiwanese musicians playing over the weekend.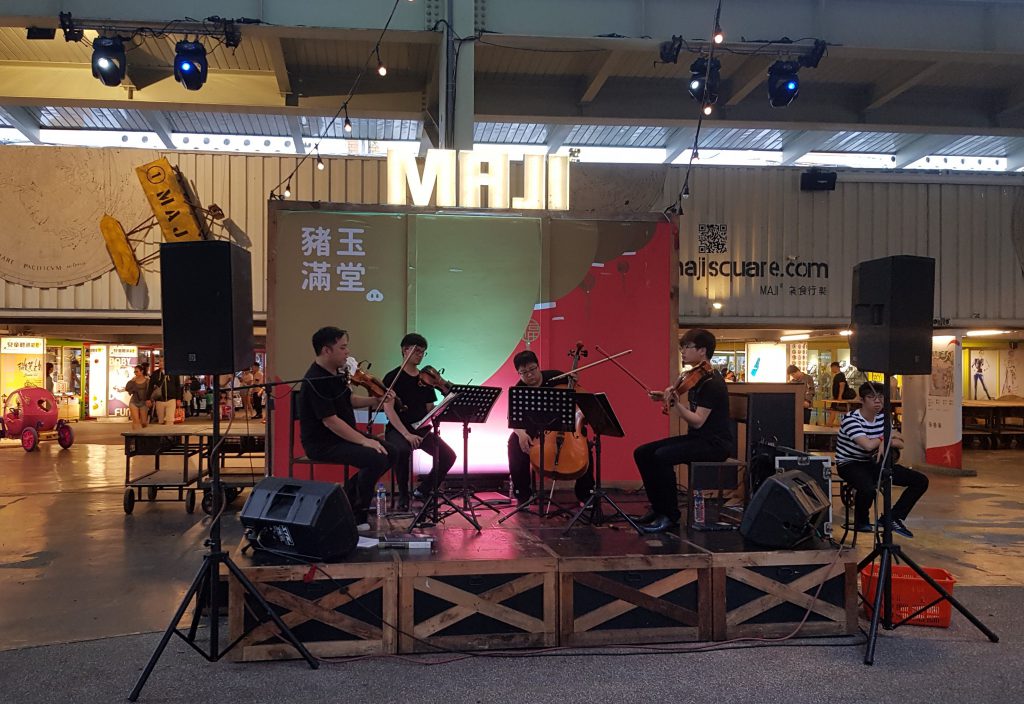 The square will often host events, including Latin dancing, and is one of the best places in Taipei to watch big sporting events such as the Football World Cup – they'll erect 3 large screens showing matches live.
Most places are open during the day, and the Triangle bar opens late in the evening and sometimes has very good bands playing. The Three Lions Inn serves traditional English-style food and drink with a nice outdoor seating area.
Click an image to find out more about each
For kids, there is a small fairground that includes a merry-go-round, lots of inflatables and games machines.
One of the more fun things for the smaller children to enjoy here are the many child-size vehicles that can be rented out. They can be driven around in the vast area near the expo centre, although unbeknownst to the children, they're actually controlled remotely by their parents following frantically behind.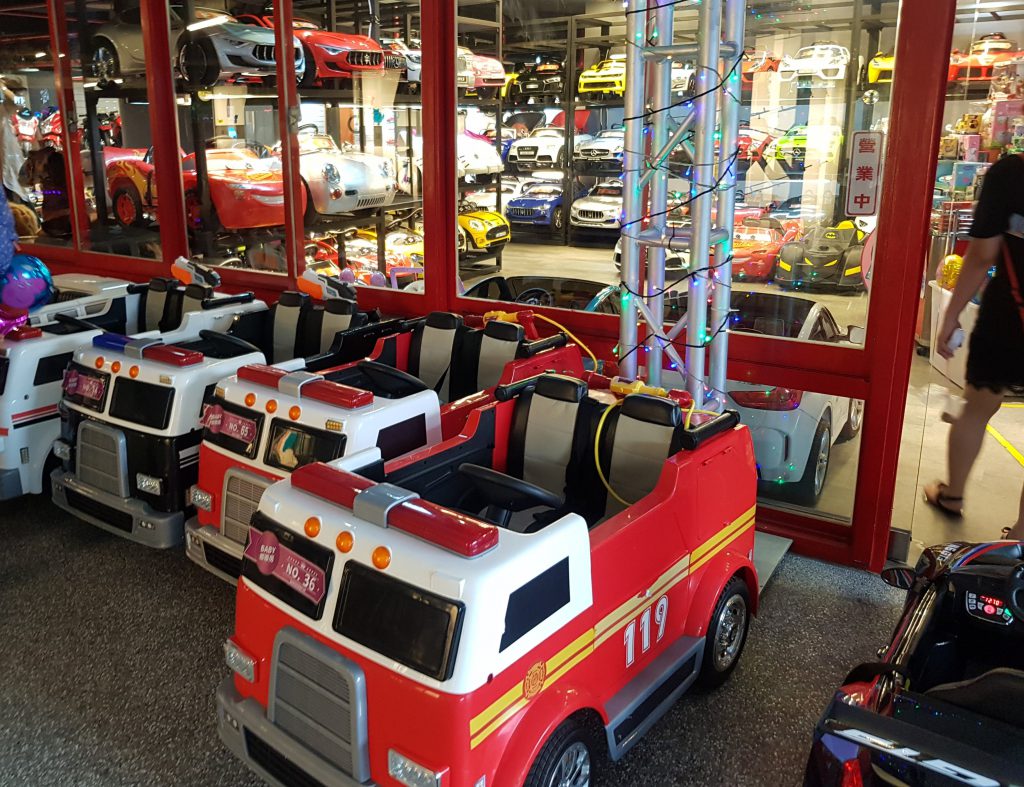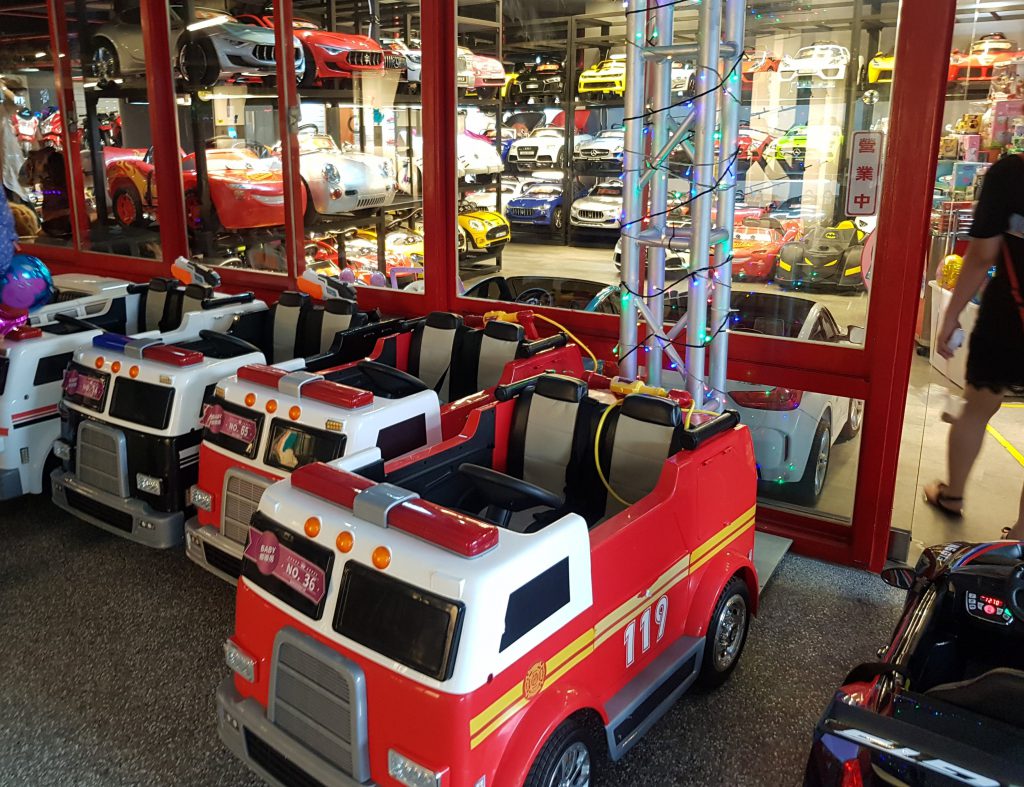 With so few options to drink outside in Taipei, Maji Square is a great place to go to if you prefer a less stuffy environment to enjoy a drink. It can be quiet here during the week but at the weekend it has a much better atmosphere.
Pros
Lots of bars and restaurants
A few rides for kids
Cons
Some of the restaurants are a bit sub standard
Toilets aren't great here
Traveller Tips
Come at the weekend when the Farmer's Market is at the Expo and it's livelier.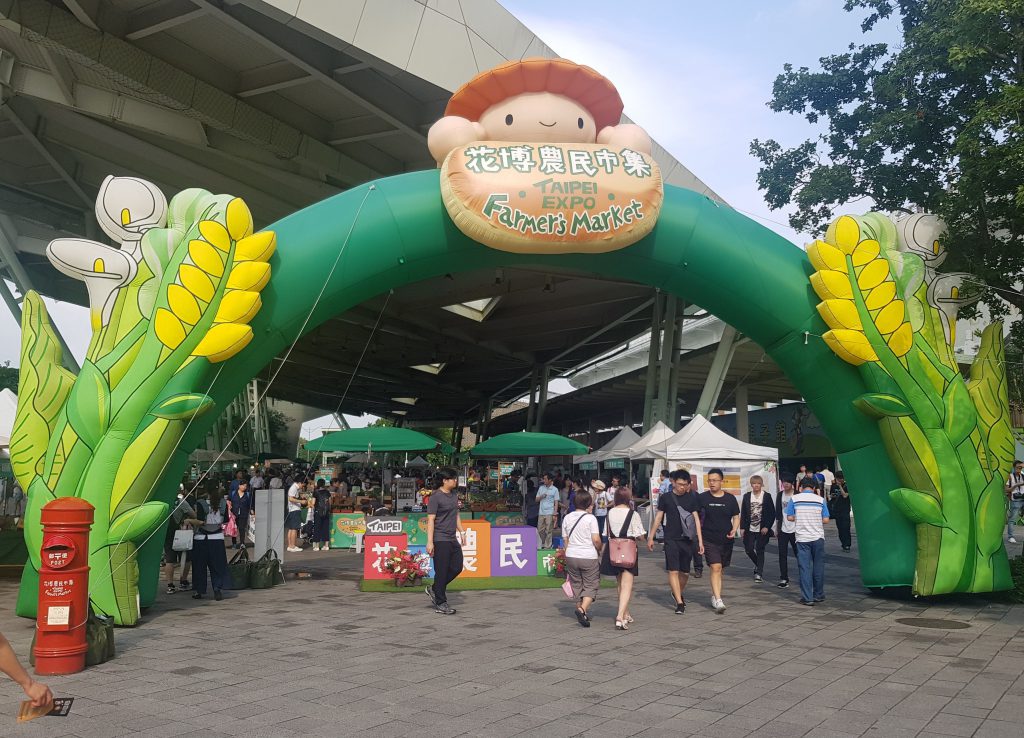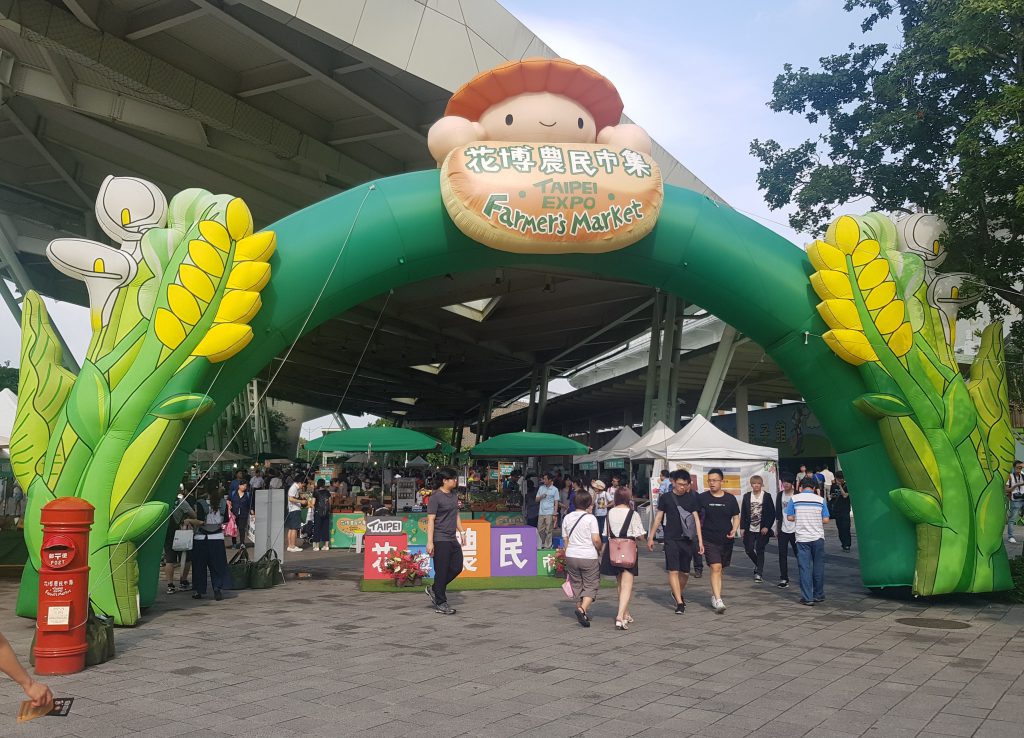 Location
Closest MRT: Juanshan Station (red line – exit 1)
Located Nearby
If you have found the information on this page helpful, please take a minute to share this post by clicking one of the links below. Your support would be greatly appreciated :)