Tian Jin Onion Pancake is a food stall that's found on the famous Yongkang Street.
They're not actually onion pancakes though, as the translation is lost slightly here. There are scallion (similar to spring onions) pancakes – a fried doughy mix infused with scallion, a very popular dish especially at breakfast time.
The pancakes are fried to a golden crisp and the beaten to make them as light as possible.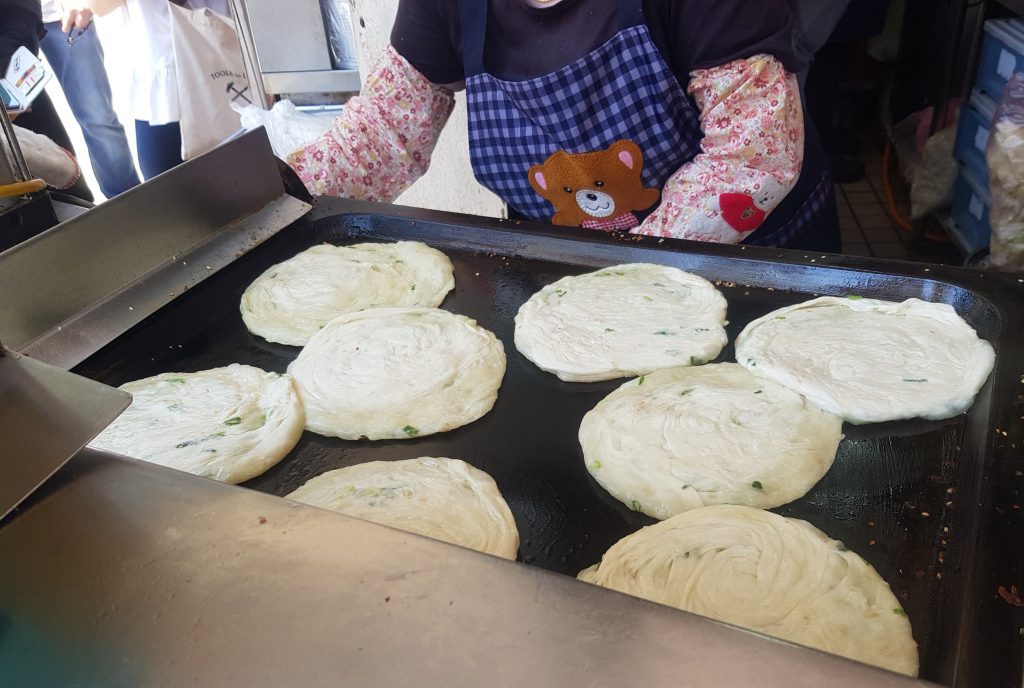 You can have them on their own, although you'll find them a bit dry without any fillings, of which you have a few choices – egg, cheese, sweetcorn and ham or a mixture of these. We opted for the corn, cheese and egg one and it was very tasty!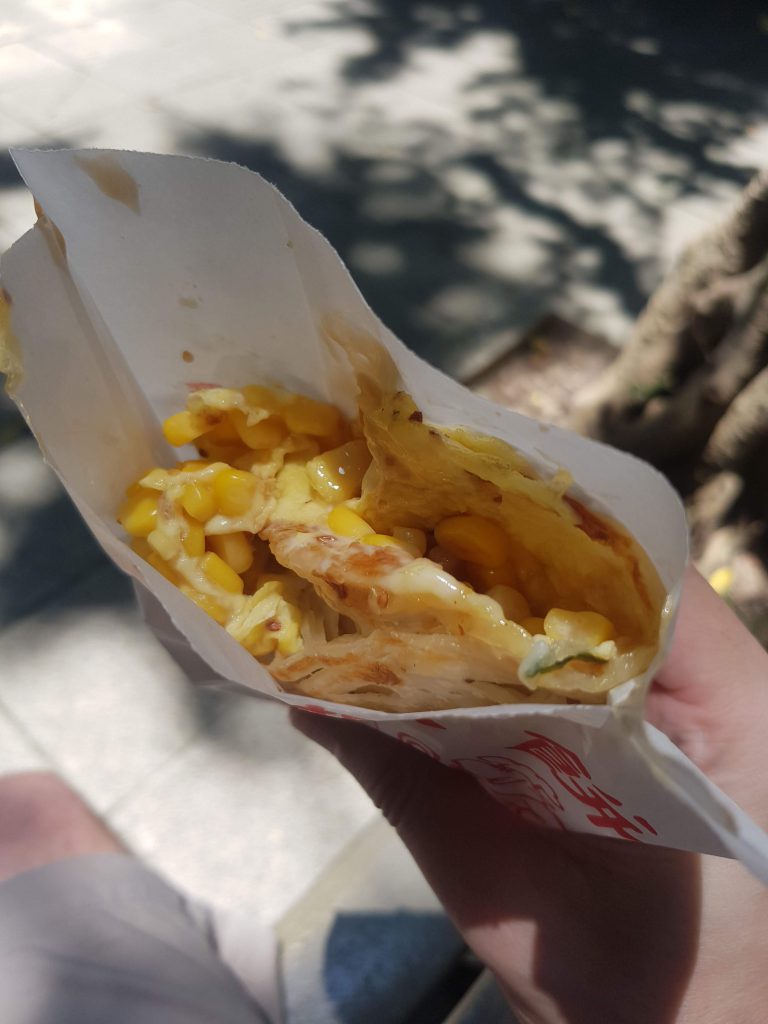 You'll need to find a good spot to eat them as there are no tables here, and they are very messy things. They don't supply napkins so make sure you have something to wipe your hands after!
Queuing is likely here, but you won't need to queue long as they are quite efficient. But it's worth queuing for as they are delicious gooey delights!
Menu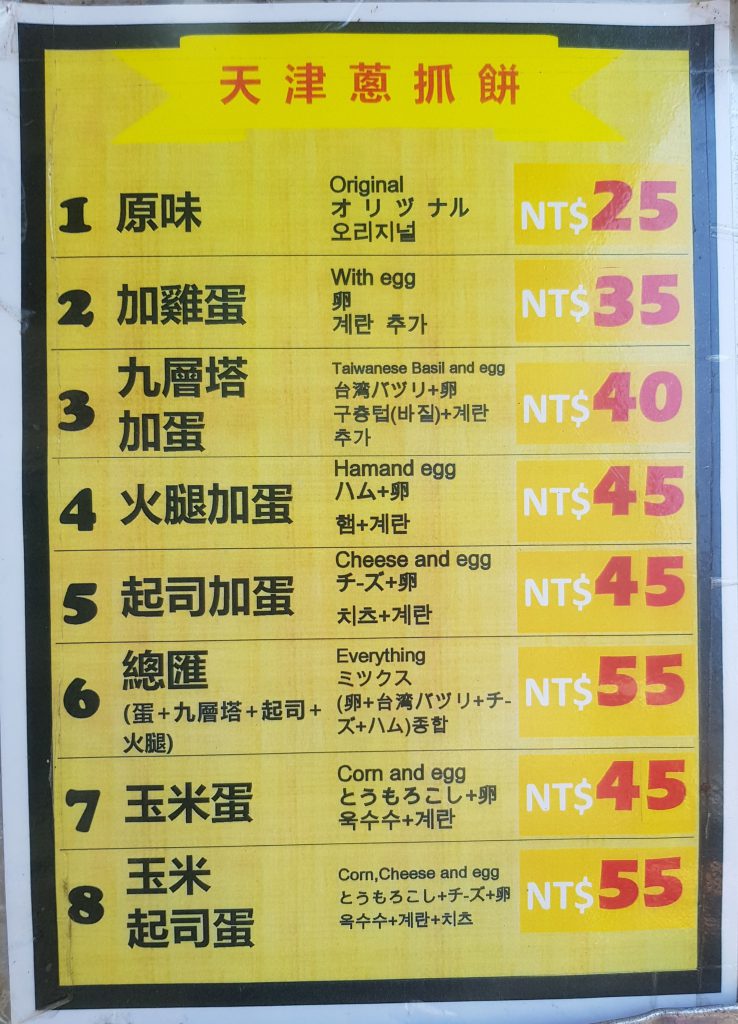 Pros
One of the best scallion pancakes in Taipei
Cheap and tasty
Cons
Long queues but goes down fairly quickly
Price: $
Level of English: Low (English on menu)
Traveller Tips
Come early to avoid afternoon queuing, and make sure you have something to wipe your hands
Location
Closest MRT: Dongmen – red/orange lines exit 5
Located Nearby