Izakaya and beer go hand in hand. Just like fish and wine, and a breakfast fry up with a nice cup of tea (well for us English folk anyway!).
Most Izakaya places in Taipei only tend to serve Japanese beer, but this more Taiwanese styled restaurant serves some nice Taiwan craft beer too.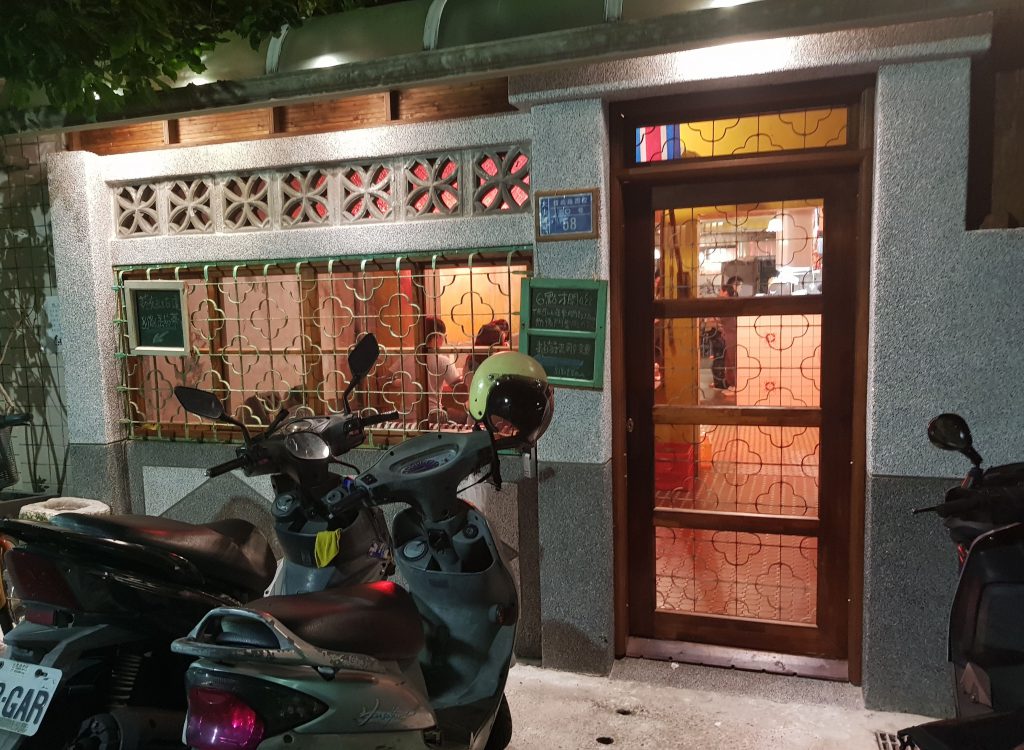 I'm not entirely sure if it has an English name, as this hidden but great little Izakaya restaurant (饞食坊) only really caters to locals, and consequently doesn't have an English menu.
Home Izakaya (which is probably the closest translation) is by no means an elegant place. In fact, it's been purposely styled to reflect homes of Taiwanese Grandmas. Very simple, with bare walls and lamp shades often found in the homes of the elderly.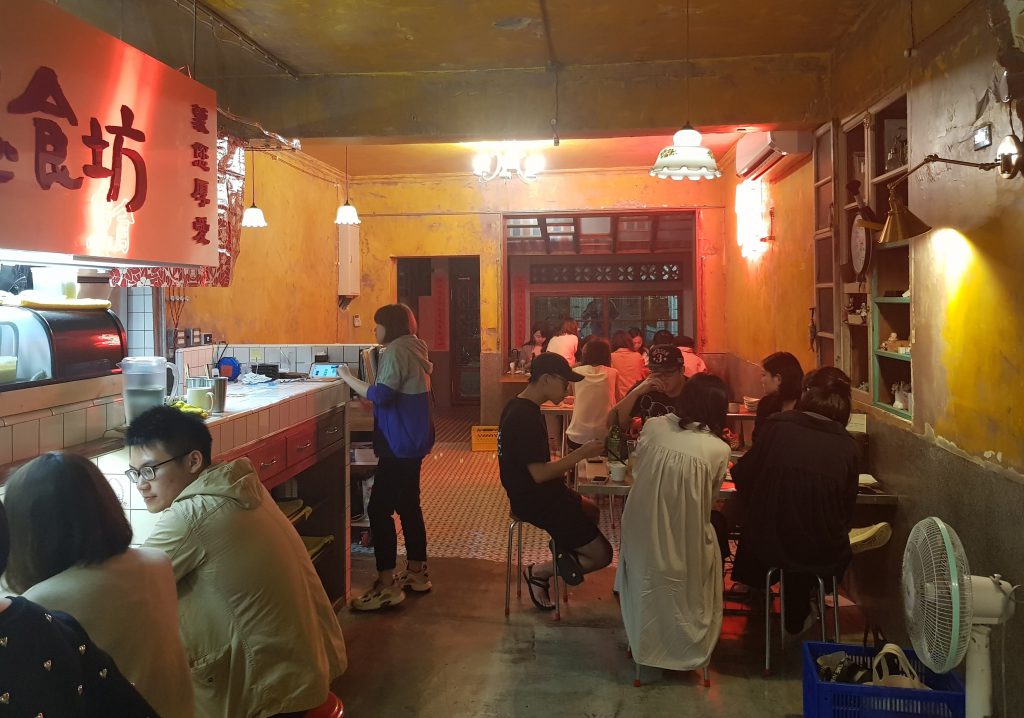 The first dish we order was the Vegetable Platter, a selection of skewered vegetables, including oyster mushrooms, broccoli, courgettes and baby corn. It also came with cherry tomatoes wrapped in the not-so-vegetarian bacon.
Despite this, everything was cooked perfectly.
To accompany the veg, we decided upon the Pork Belly, marinated in three different sauces including sake, finished off with a tangy glaze. Like savoury lollipops, they went down a treat.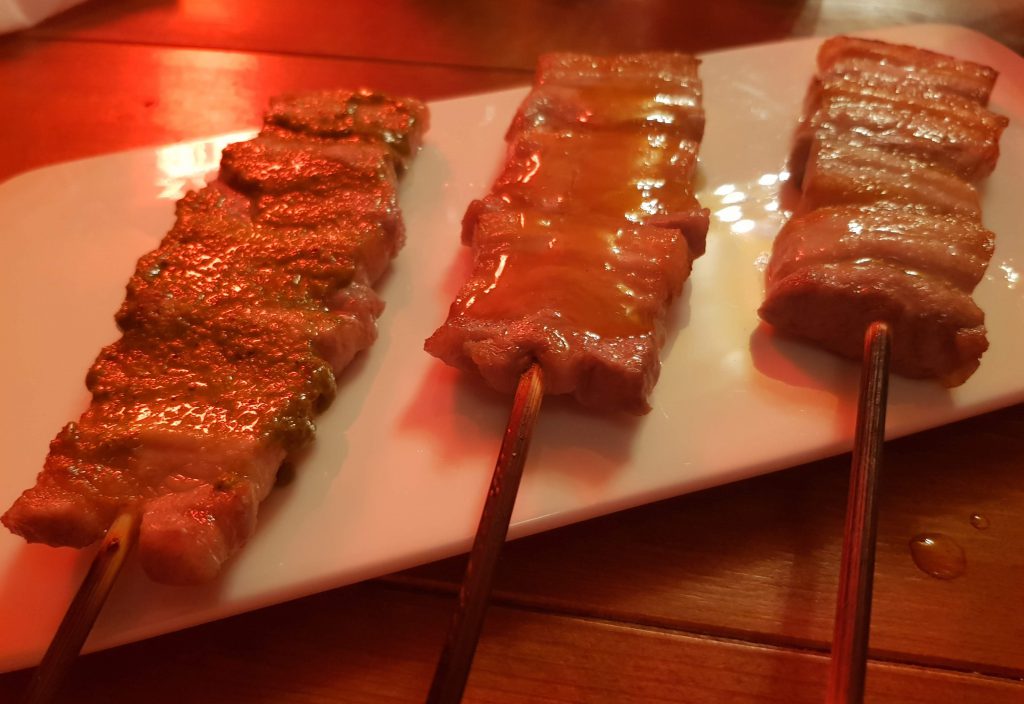 Home Izakaya also serve traditional Taiwanese Fried Chicken, which is similar to what us Westerners call popcorn chicken. Crunchy and delicious.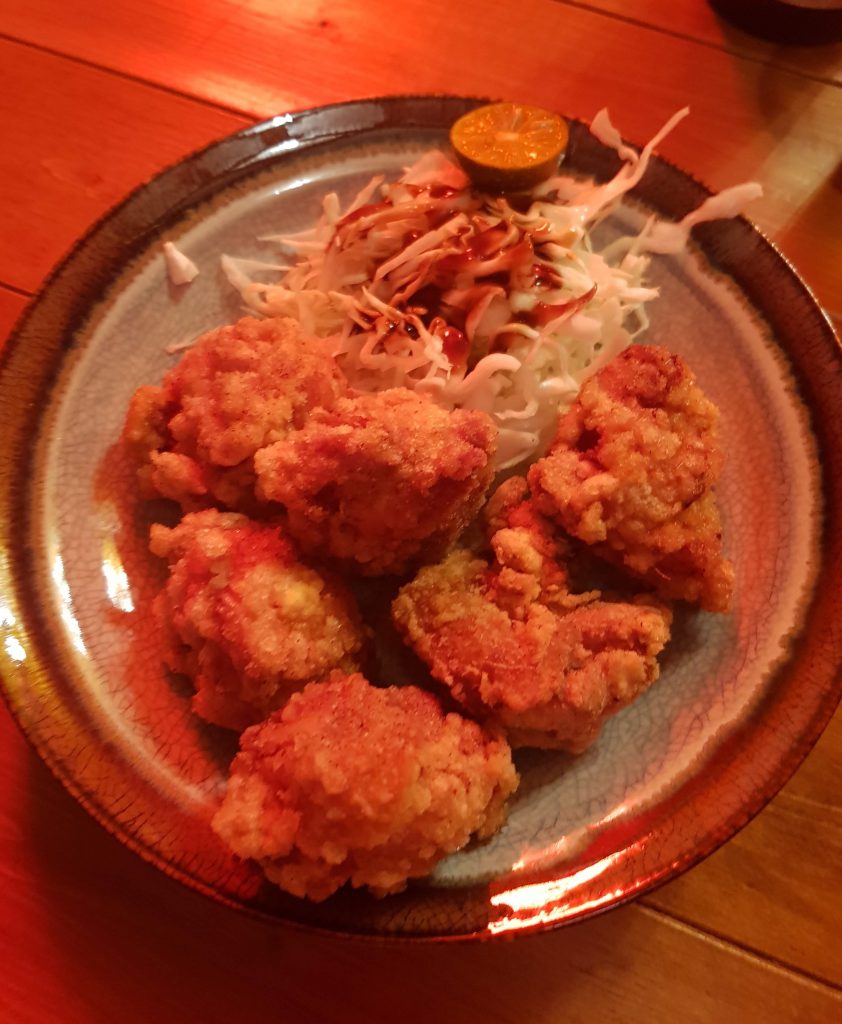 Another very Taiwanese dish we had to try were the Knife-cut Noodles, hand cut with frilly edges and stirred in a rice wine sauce. You definitely won't find this dish in Japanese Izakaya restaurants. They resemble pasta more than noodles really, but are really tasty.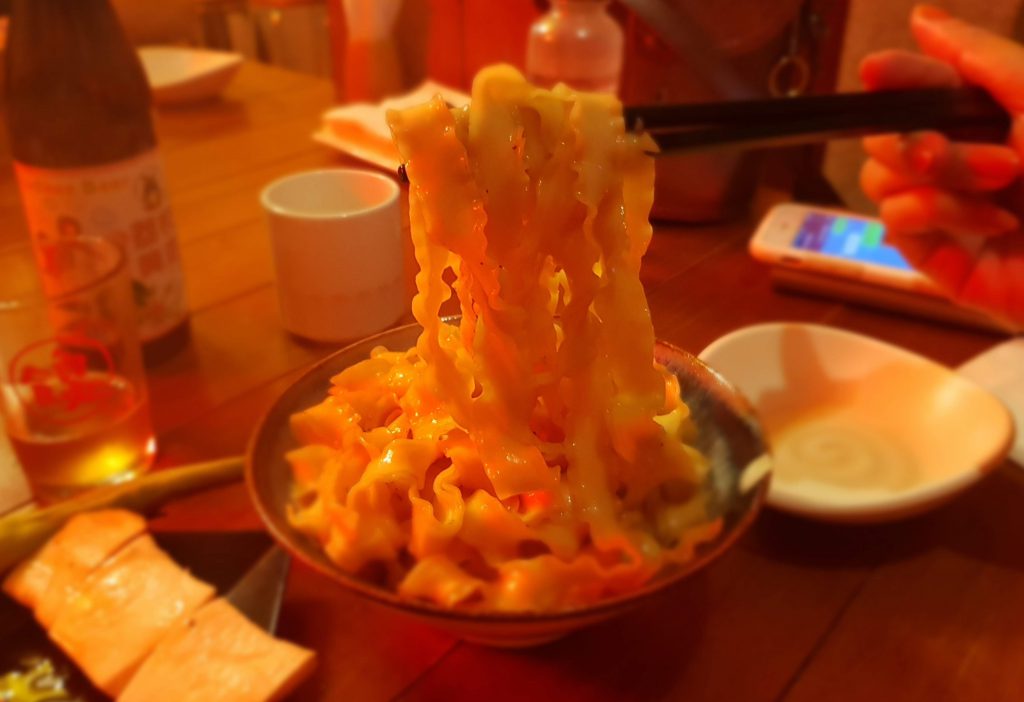 Well, we needed to try some of their beer too. They serve a number of ales from the 55th Street Taiwanese brewery, including Amber and IPA. We chose the latter, along with a Lychee Beer.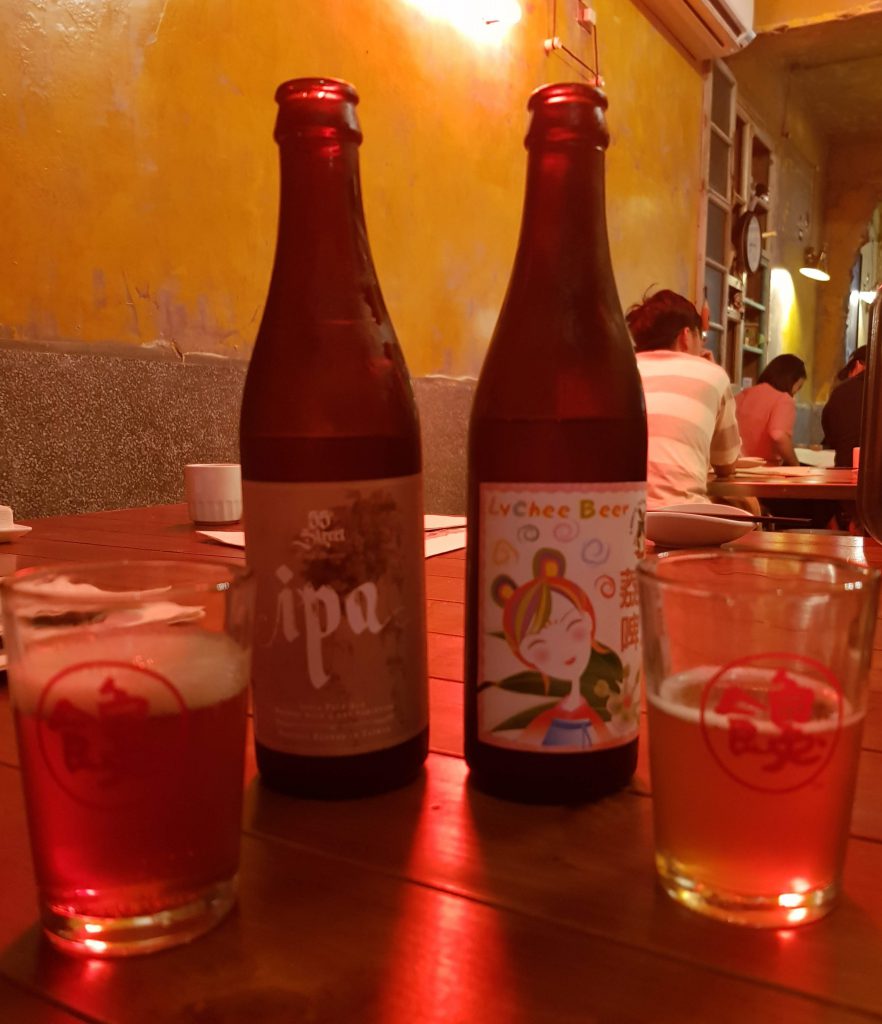 Both were refreshing and complemented the meal nicely.
If you're looking for an Izakaya place with a very Taiwanese twist, then Home Izakaya is the place to go. Just as long as you know someone who can speak Chinese.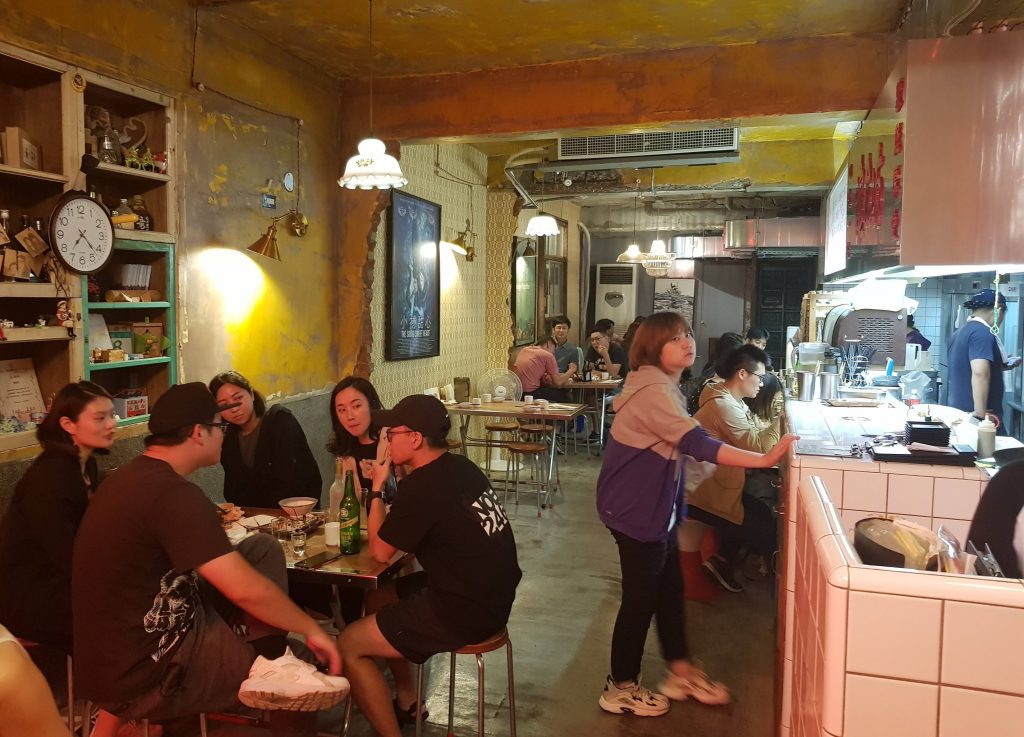 Pros
Delicious bites of food
Fine selection of craft ales
Cons
Service can be slow
No English
Price: $$$
Level of English: Poor (No English on menu)
Traveller Tips
Home Izakaya also serve Kaoliang, a very strong Taiwanese liquor that's up there with Absinth in terms of strength. One small glass of this will knock most people out.
Home Izakaya Location
Closest MRT: Daan Station (red line – exit 5)
Located Nearby
If you have found the information on this page helpful, please take a minute to share this post by clicking one of the links below. Your support would be greatly appreciated :)