One of three Taihu taprooms located in Taipei, Landmark Taihu can be found close to the Eslite mall in the Xinyi Shopping District.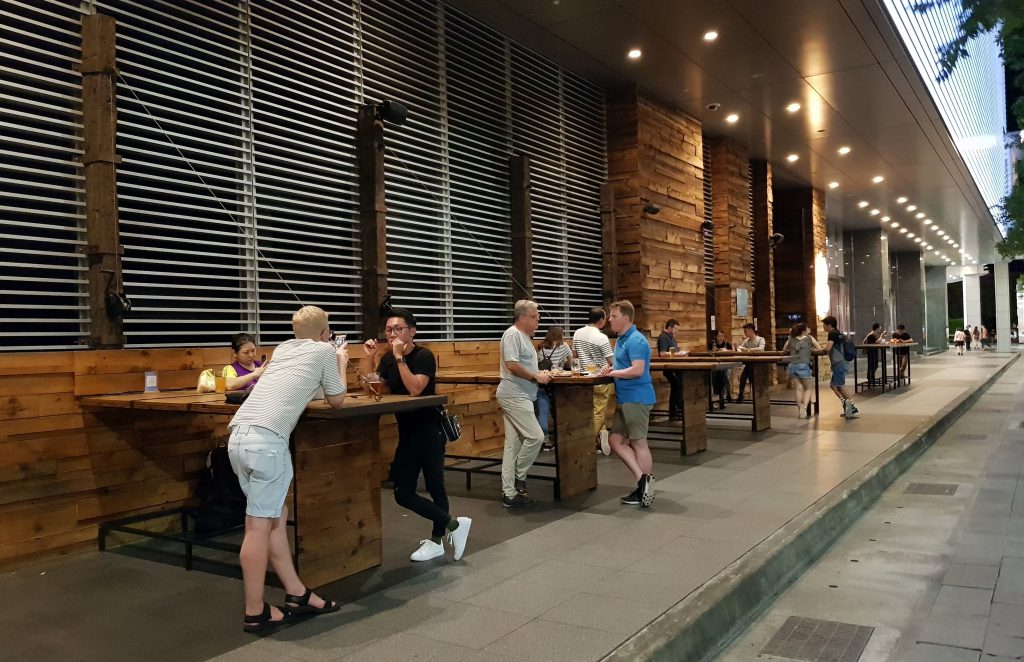 Functioning as a hole-in-the-wall pub with only an outdoor drinking area and no seating, it serves some fine craft ales to the many business people and shoppers in the area.
Although they mainly serve their own Taihu ales, other American brands such as Modern Times are also on the drinks menu. Ranging from IPAs, pale ales right through to the darker and heavier stouts. Their 'Grapefruitophraphy' ale also caters to those who prefer more sour ales.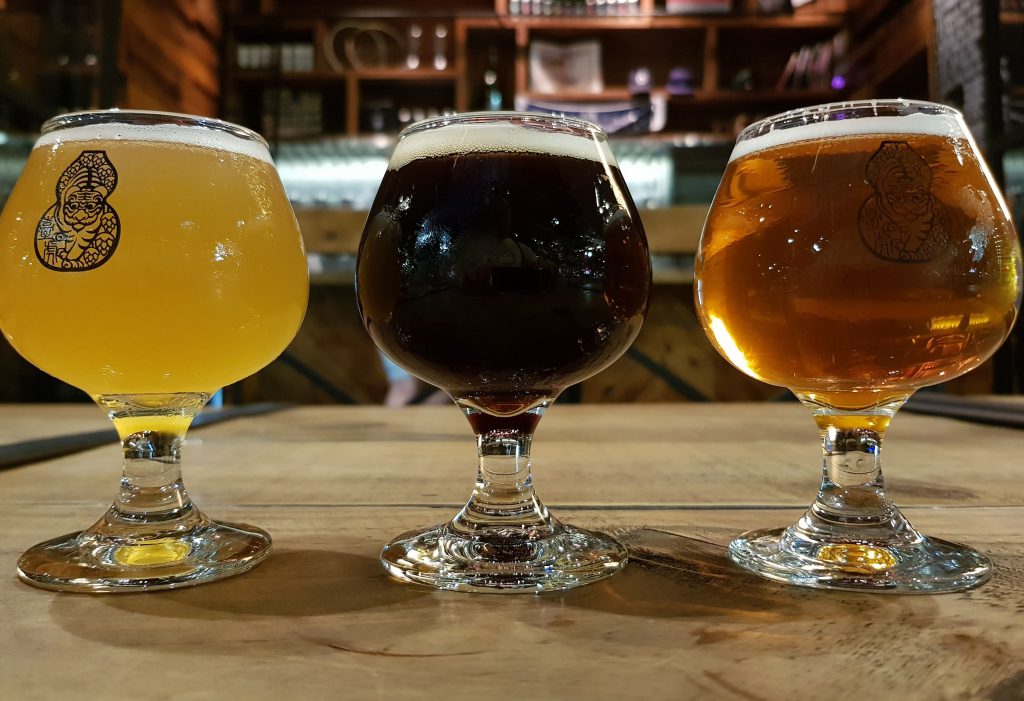 Served in 300ml glasses, you can also purchase a 'flight' of four smaller sized glasses should you want to sample a range of their beers. These come in 150ml sized vessels and cost NT$400 for a tray of them plus a water to cleanse your palette between sips.
There's only snack food available here, with mixed nuts and chilli chips (which are actually fried chillis and not chips coated in chilli) among the options.
If you're in the Xinyi Shopping District and need a quick refreshing drink, then Taihu Landmark is undoubtedly your best bet!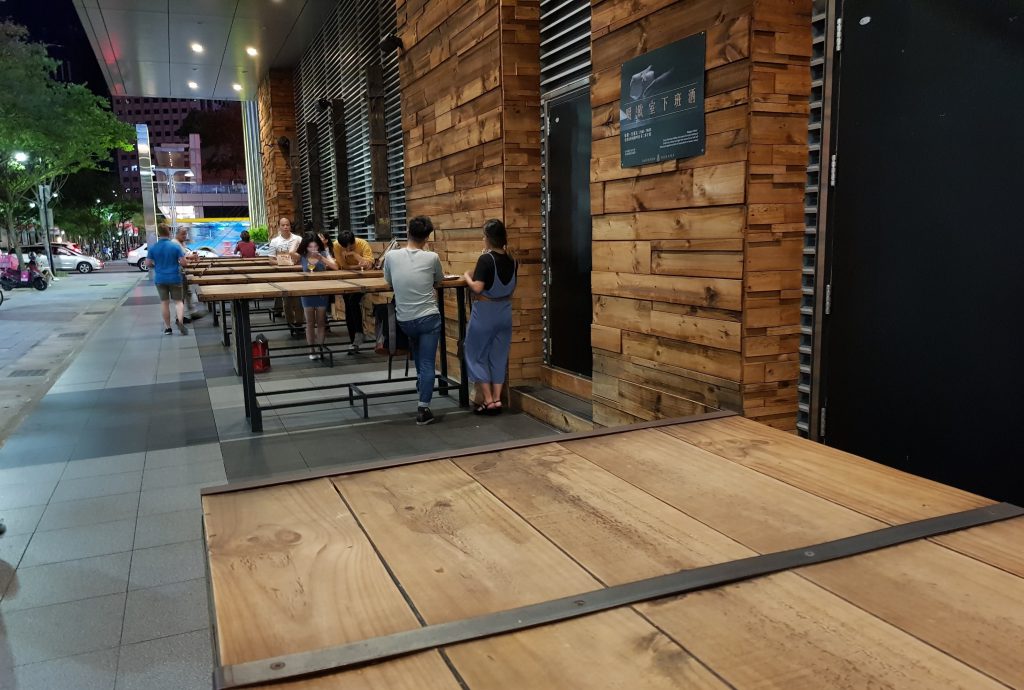 Pros
Nice outdoor area to drink
Good selection of ales
Cons
Standing only
Not much food
Menu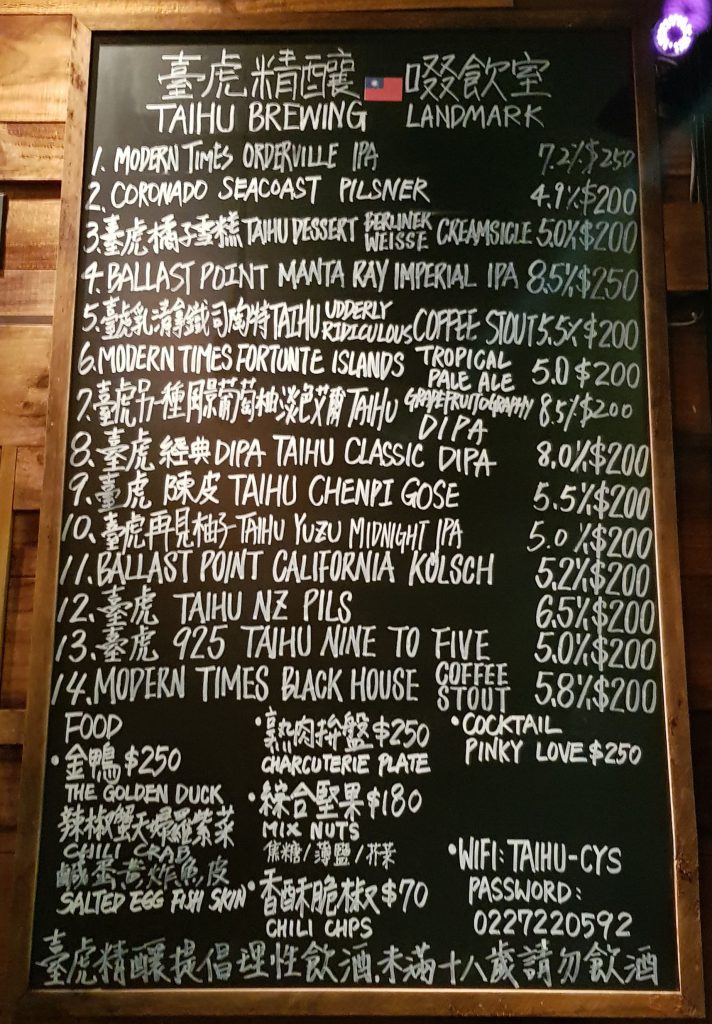 Price: $$$
Level of English: Good (English on menu)
Traveller Tips
Even though it's outdoors, it's strictly a no smoking area.
Taihu have two other very good tap rooms based in Taipei:
Click here to read about Driftwood
Click here to read about Taihu Craft Beer Tasting Room
Location
Closest MRT: Taipei City Hall (blue line – exit 3)
Located Nearby