Toasteria is a hip place to dine and drink either morning, afternoon or in the evening.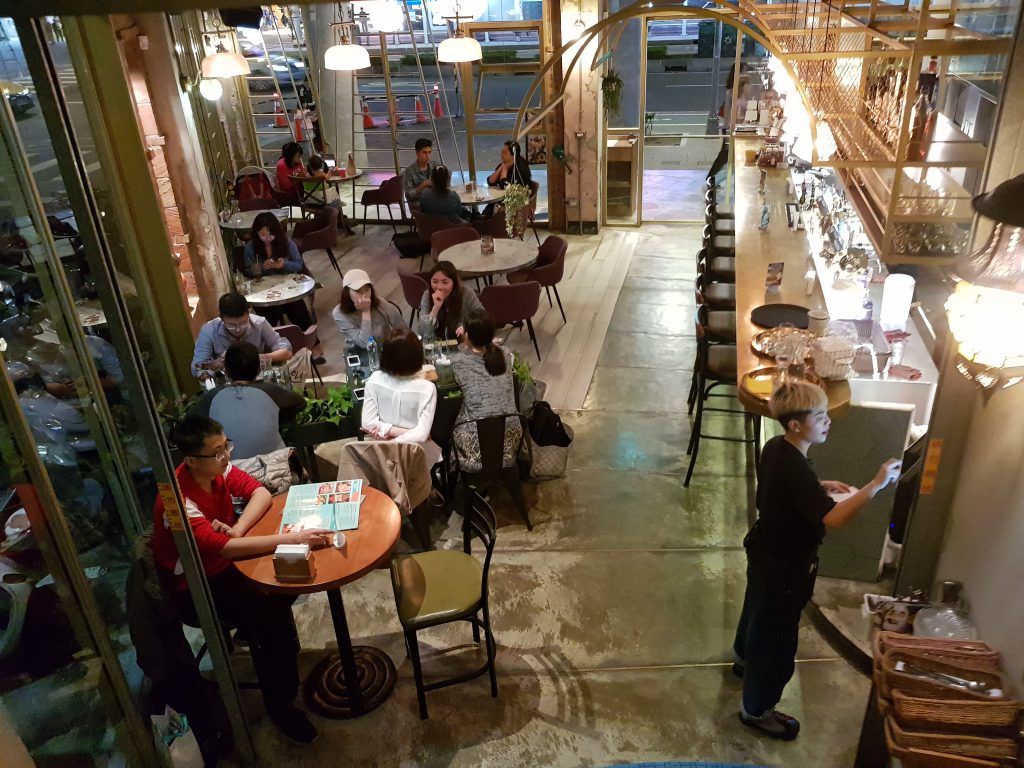 It has two branches in Taipei, one at a prime location in Dongmen and the other in the Fuxing area, offering a wide range of mainly Mediterranean food.
As the name suggests, they also have a large selection of paninis and other toasted snacks. The pita toast is an unusual find in Taipei, so we chose the pesto muchroom pita, served with chips, pickles and olives. Delicious!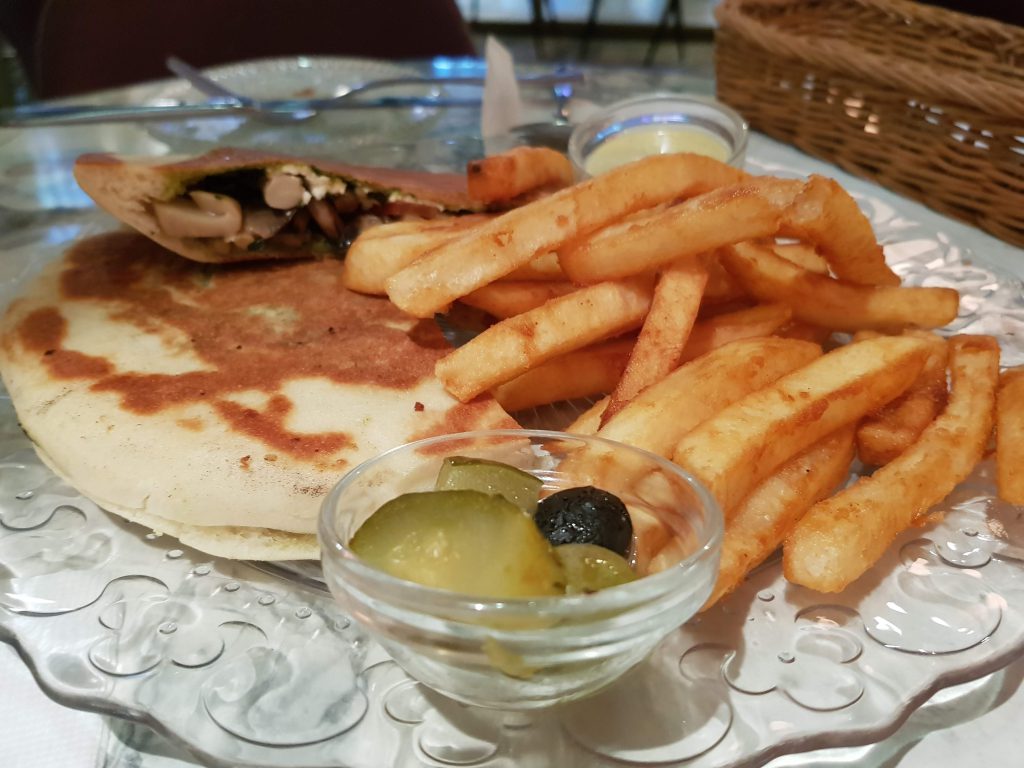 Food styles offered are:
Panini
Pasta
Breakfast/brunch
Arabic (hummus/pitta, shakshuka)
Cheese Tables
Salads
Desserts
Their Arabic food is especially good, with the deliciously moreish Shakshuka which comes with pitta and hummus – not bettered in Taipei.
The pasta dishes offer a choice of four types of pasta (penne, fettuccine, spaghetti, casarecce) and look great on the menu although we have yet to try any.
If you come during brunch time, they have a small selection of Mediterranean style breakfasts including Spanish Tortillas or the more healthier bowl of fruit, nuts and cereal with a choice of milk or yogurt. Both guaranteed to satisfy your cravings.
If none of these take your fancy, they have a good selection of omelettes too.
The only slight letdown was the mediocre salad we had.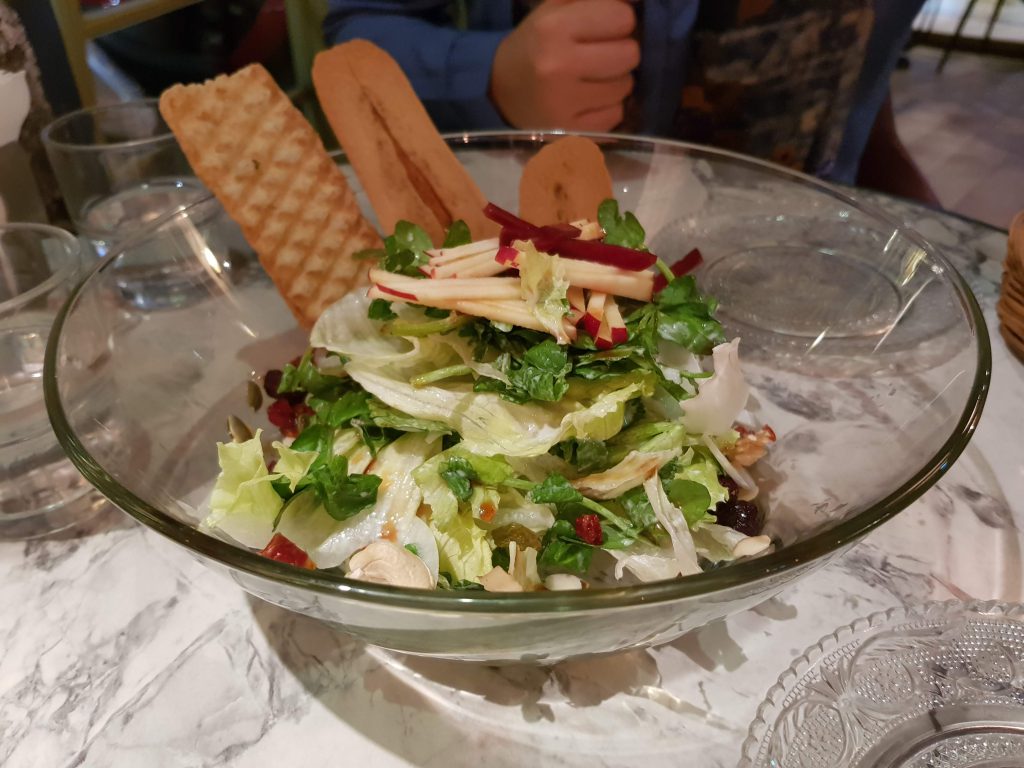 They also serve some tasty drinks (alcoholic and non-alcoholic), including very good cocktails which are much cheaper than those in cocktail bars, and have a few fine beers on tap.
The branches are both very nice places to eat, with their modern industrial feel, they're up there with the best. The Dongmen branch is especially good.
Dongmen
Fuxing
Price-wise, you'll end up paying more than your average restaurant in Taipei, but it's definitely worth it.
Menu
Pros
Perfect for many types of meals
Delicious food
Great locations
Very good and cheap cocktails
Cons
Price
Salads are nothing special
Price: $$$
Level of English: Good (English on menu)
Traveller Tips
You'll find a meal for breakfast, lunch or dinner.
You can reserve a table online at either restaurant from here.
The Dongmen branch is the nicer of the two.
Locations
Dongmen Branch (Dongmen – exit 5)
Fuxing Branch (Zhonxiao Dunhua MRT – exit 7)
If you have found the information on this page helpful, please take a minute to share this post by clicking one of the links below. Your support would be greatly appreciated :)