If you're looking to try one of Taiwan's popular beef noodles dishes, then Yong Kang Beef Noodles, found close to the touristic Yong Kang Street, is one of the most popular and famous restaurants in Taiwan.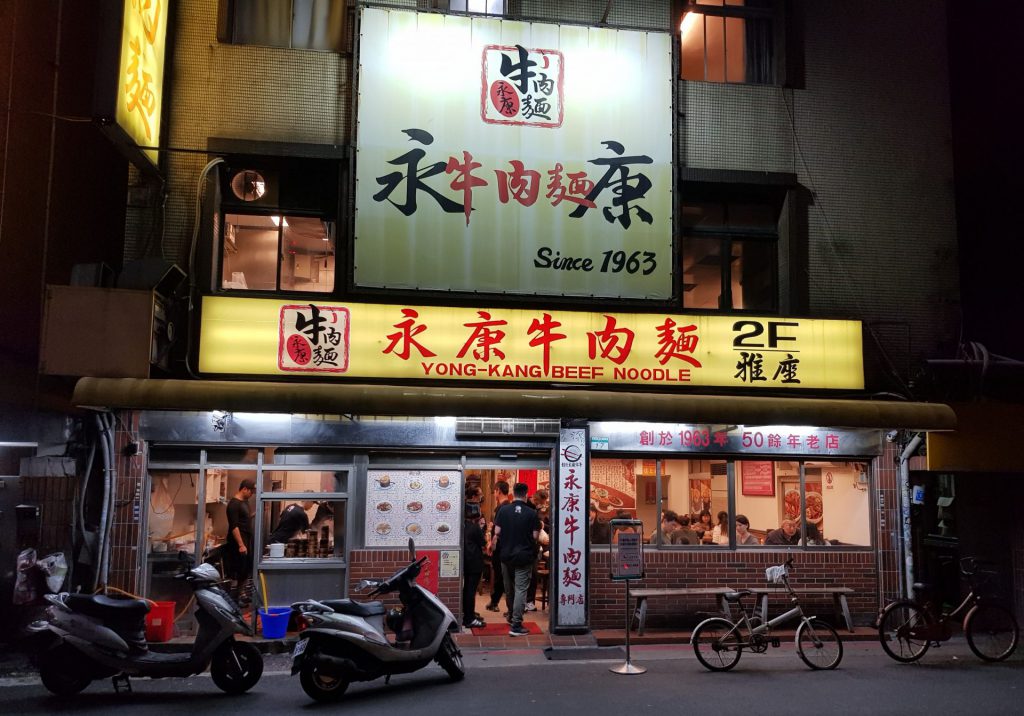 Having served this Taiwanese delicacy for well over 50 years, the two storey establishment knows a thing or two about making these delicious broths.
The only issue is getting a table here. Taiwanese people don't mind queuing for 30 minutes, sometimes much longer, for a dish they know will satisfy them. At Yong Kong Beef Noodles, lunch hours, especially over the weekend, are when you'll see the longest queues.
Dinner hours during the week however, are much more manageable. The most recent time we visited, which was during peak dinner hours around 6pm on a weekday, there was no queue, and there were even some empty tables.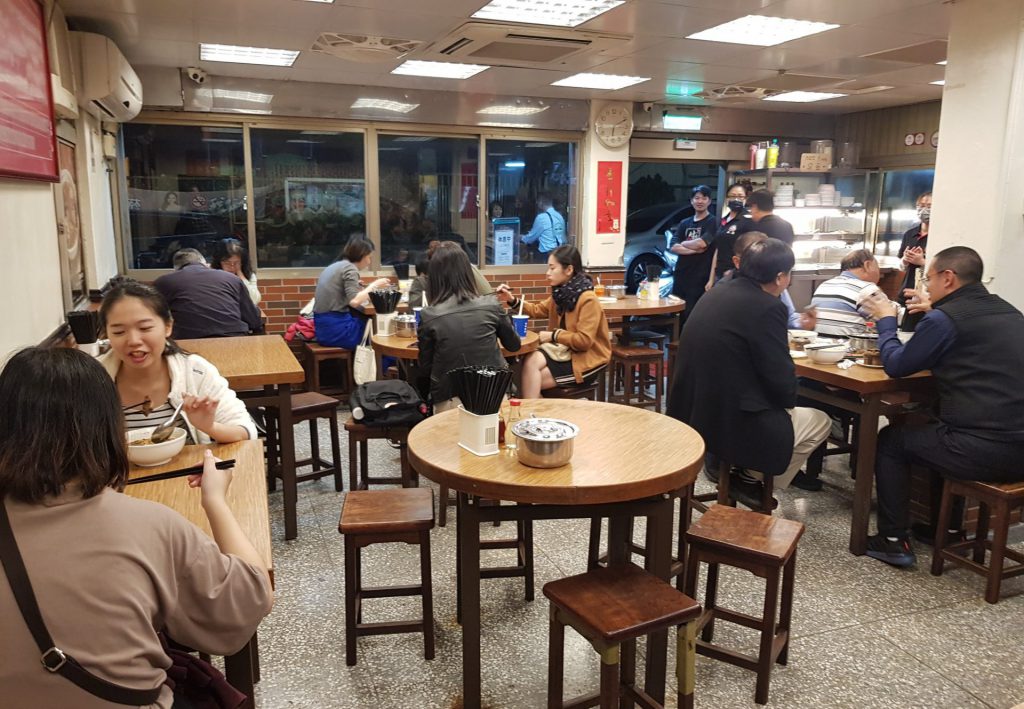 The first time we've never had to queue here.
A likely explanation of why there was no queue, is the gradual price hike Yong Kang Beef Noodles have been applying to their dishes.
I know when we have previously eaten here (back in 2018), the prices for their signature dish, the Braised Beef Noodle Soup, were NT$200 & NT$230 for a small/large dish. The prices are now NT$240 & NT$270, which is certainly not cheap.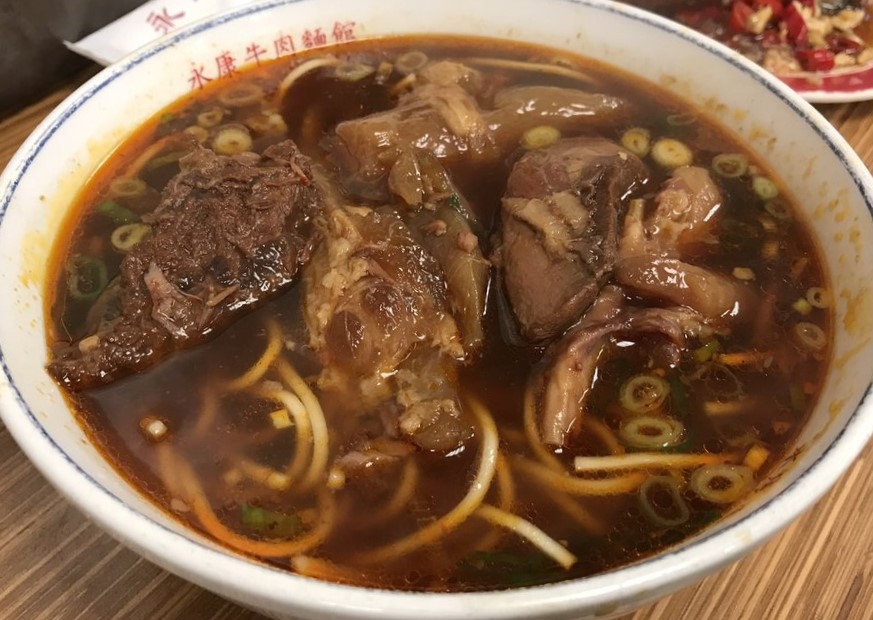 The dish however, is still on a par with how it tasted previously. A deep, intense broth, slightly spicy, with the Australian beef they use being tender and packed with flavour.
If you prefer something slightly less intense, they also serve a Stewed Beef with Noodle Soup, which comes with a clear broth that's less herby. Both are the same price.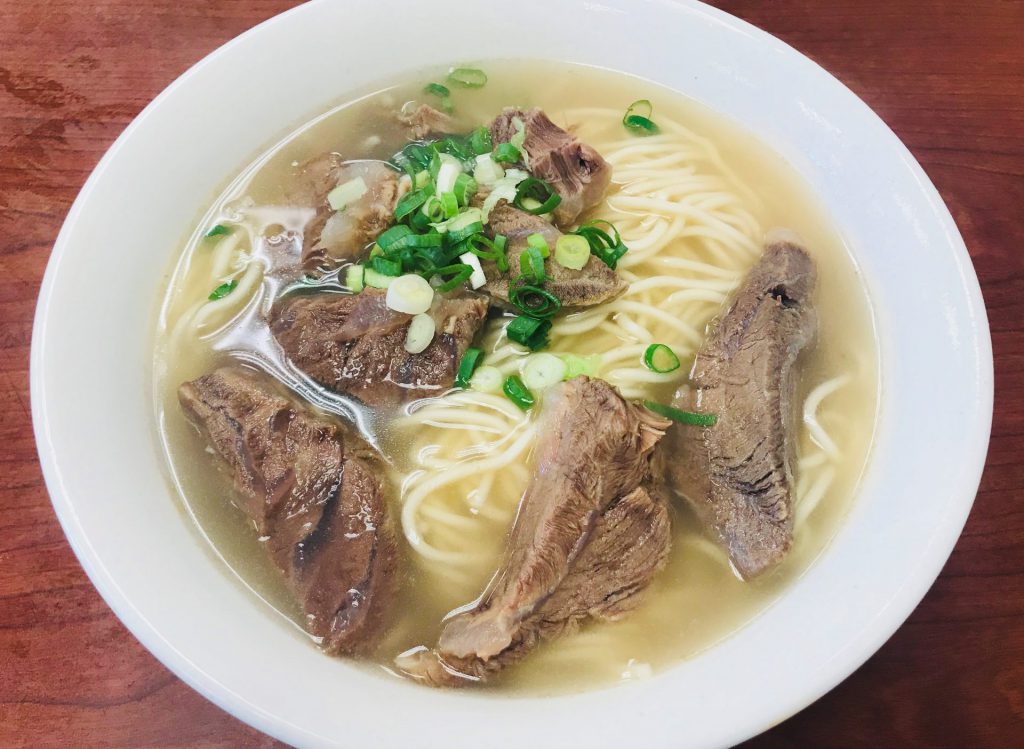 If you're not a huge fan of noodle soups, Yong Kang Beef Noodle have a total of 9 main dishes, 5 of them being non-soupy.
If you're looking for something extra spicy, I would recommend the Spicy Dumplings. They come in a sesame sauce with plenty of chilli heat. I have a strange affliction which causes me to hiccup uncontrollably when I eat something very spicy. These cause me to hiccup like crazy, but the dish is very satisfying and the dumplings are well made.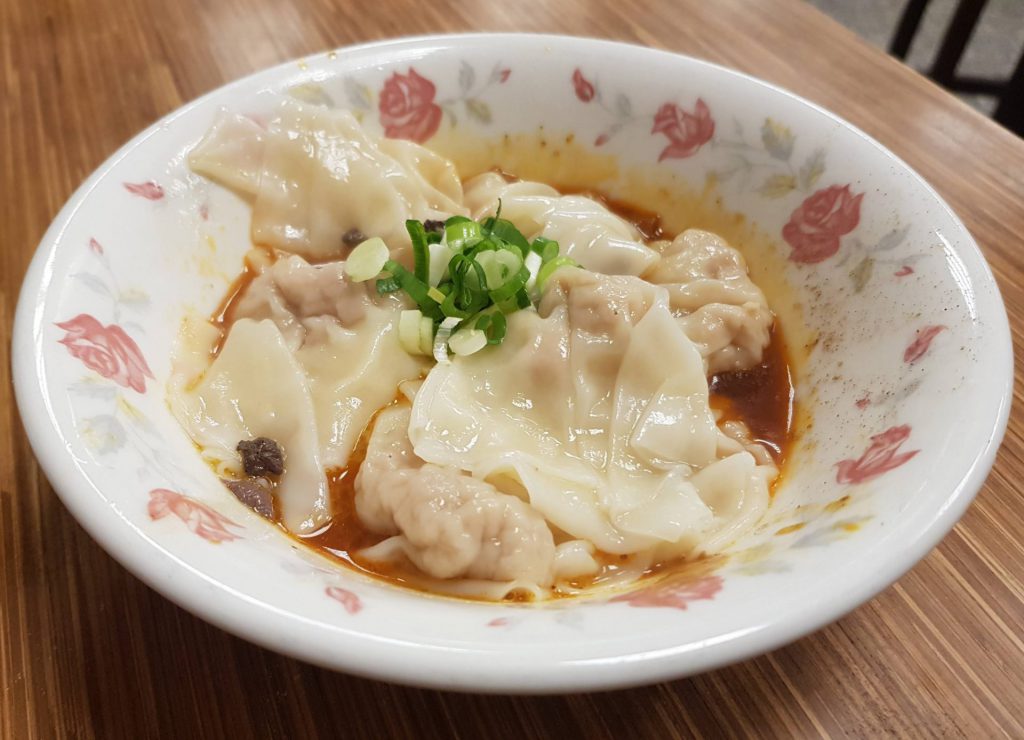 To accompany the main dishes, Yong Kang Beef Noodles have a selection of vegetables and other dishes you can choose as you walk in.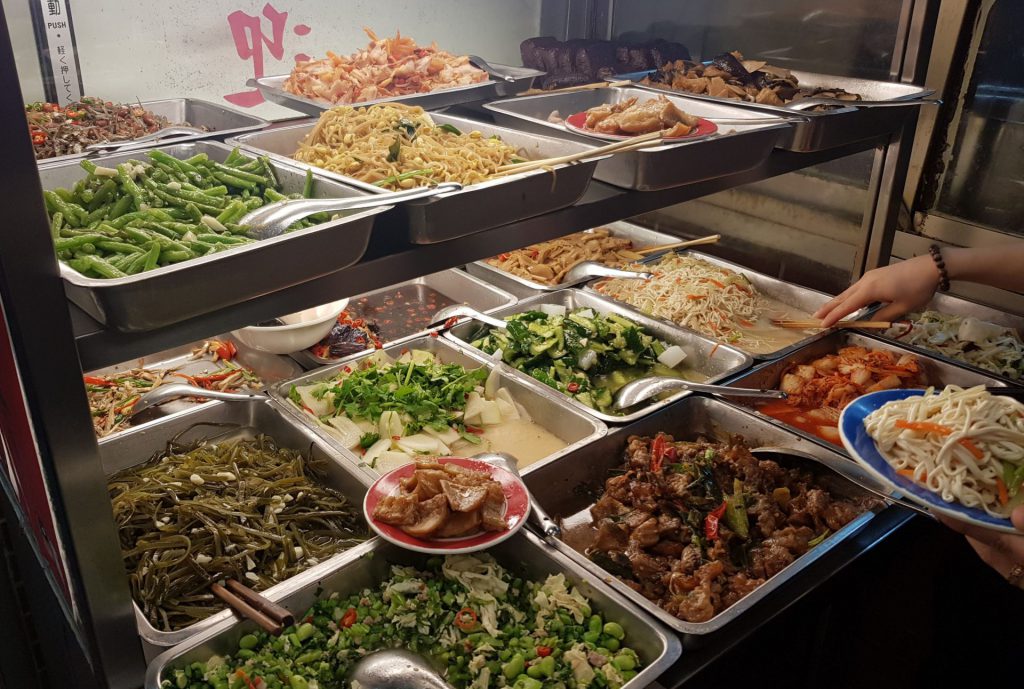 I would recommend getting at least a couple of these, to eat either while waiting for you main to arrive, or as we prefer, to eat with them.
The bean sprouts and green beans side dishes are two of our favourites, but there are many others including tofu and even kimchi.
The question is, whether it's still worth paying for the slightly-on-the-expensive-side noodles at Yong Kang Beef Noodles.
There are many other beef noodles places in Taipei, and even quite a few near Yong Kang Street. The ones here are still the best we've tried, and their tasty side dishes are an added bonus.
If this is your first visit to Taipei, then I wouldn't look any further. Just try to avoid weekends.
Menu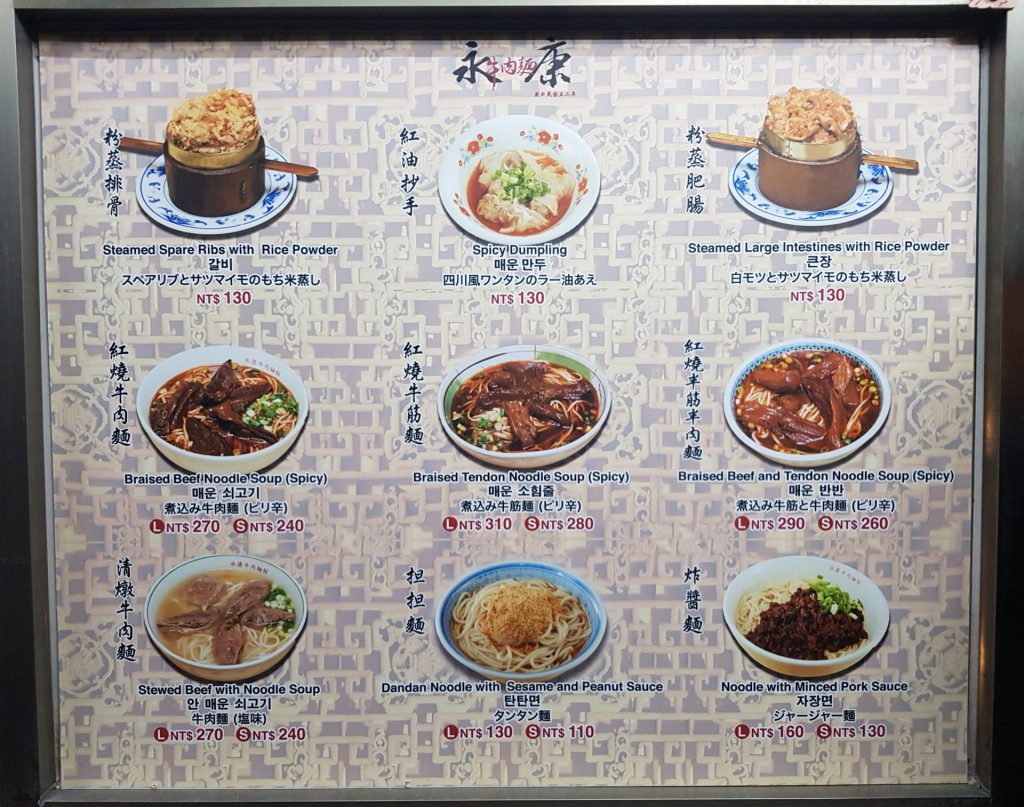 Pros
One of the best beef noodles places in Taiwan
Nice side dishes
Cons
Not cheap for a local place
Queuing likely
Price: $$
Level of English: Poor (English menu available)
Traveller Tips
Avoid weekends
Location
Closest MRT: Dongmen Station, red/orange lines – exits 2
Located Nearby