Located within the Technology District, Syntrend Creative Park is a modern 12 story building selling technology related products.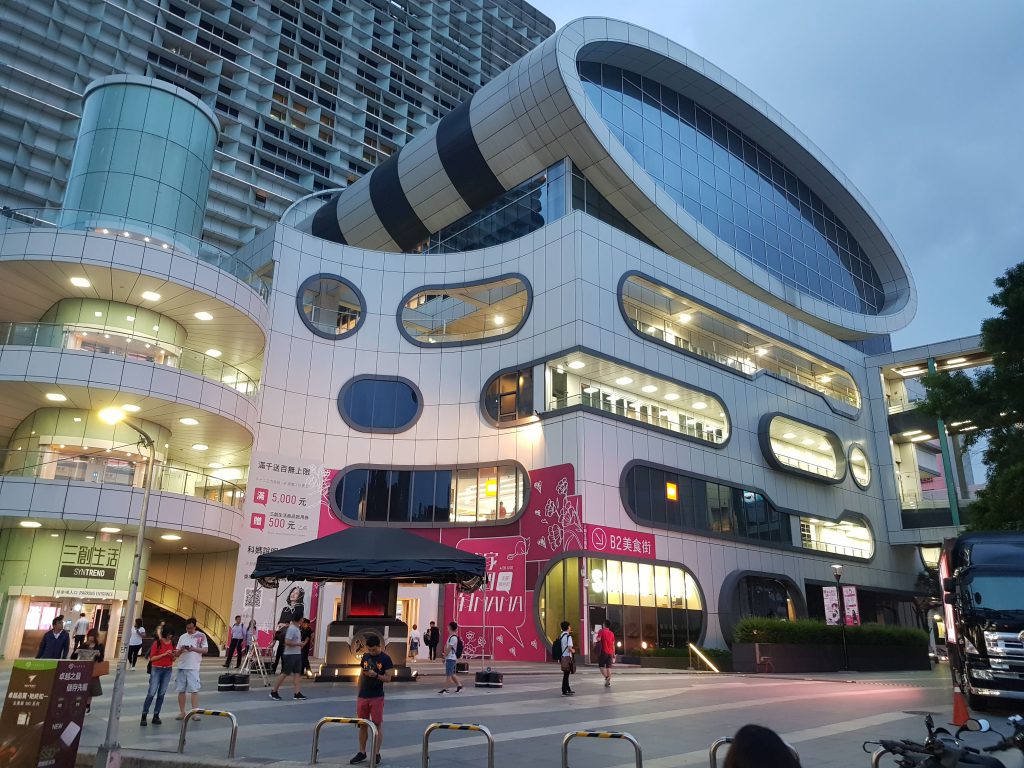 Aimed at the higher-end market, it's floors are categorised into different areas:
LOOK – Exhibits and promotions changing weekly
TOUCH – Computers and accessories / IOT / Gifts
CLICK – Photography / Outdoor / VR / Drones
HOME – Appliances / Kitchenware / Exercise / Relaxation
LISTEN – Audio/Visual
GAME – Games / Toys / Anime / Comics / E-Sports
PLAY – Books / Toys / Games
The other floors have lecture theatres, cafes, restaurants and a creative space, while there's a good food hall in the basement.
Many of the largest technology brands can be found at Syntrend Creative Park, including Apple, Samsung, HTC, Dyson, Sharp, Bose, HP, B&O, Canon, GoPro to name just a few.
On the third floor there's an area where you can try the HTC Vive and play in a virtual reality space against others.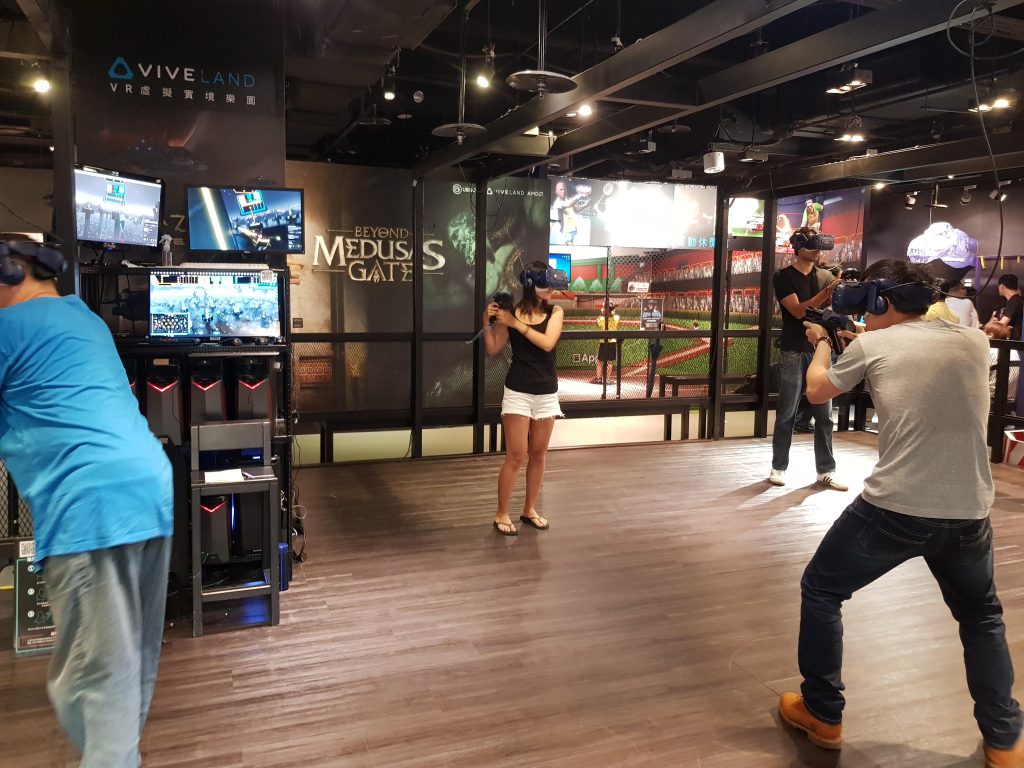 The second floor has a large area selling some nice gifts and accessories.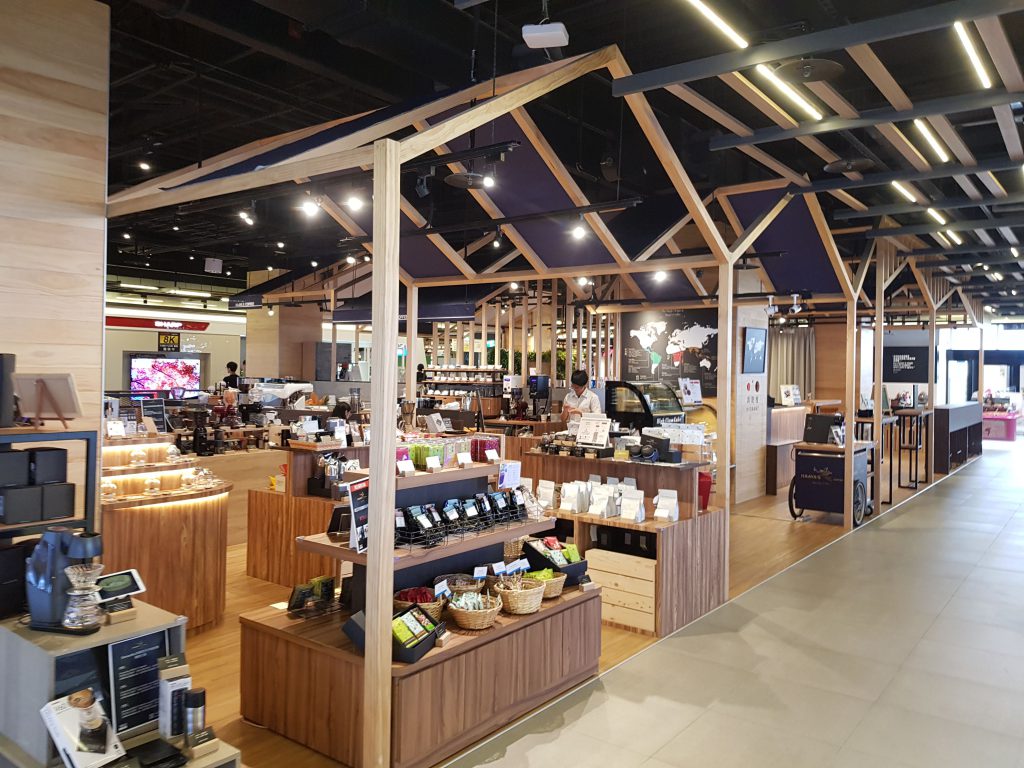 While the open space on the first floor has temporary exhibitions, usually aimed at video gaming, films, toys or cartoons.
For technology buffs and geeks, Syntrend Creative Park is a great place to find some of the latest tech. Even if you have no intention of buying anything, there's still plenty of things to see and do here, and there are many other tech shops located in the technology district.
Pros
Best place to shop for branded technology goods
Plenty of food options
Traveller Tips
If you spend over NT$2,000, you are eligible for a tax rebate. Make sure you have your passport with you and ask them to complete a form after your purchase. This can be claimed at either airport when departing.
Syntrend Creative Park Location
Closest MRT: Zhongxiao Xinsheng (blue/orange lines – exit 1)
Located Nearby
If you have found the information on this page helpful, please take a minute to share this post by clicking one of the links below. Your support would be greatly appreciated :)