For lovers of Apple products, or those simply interested in the history of technology, the Apple Museum Cafe is Taipei's Garden of Eden.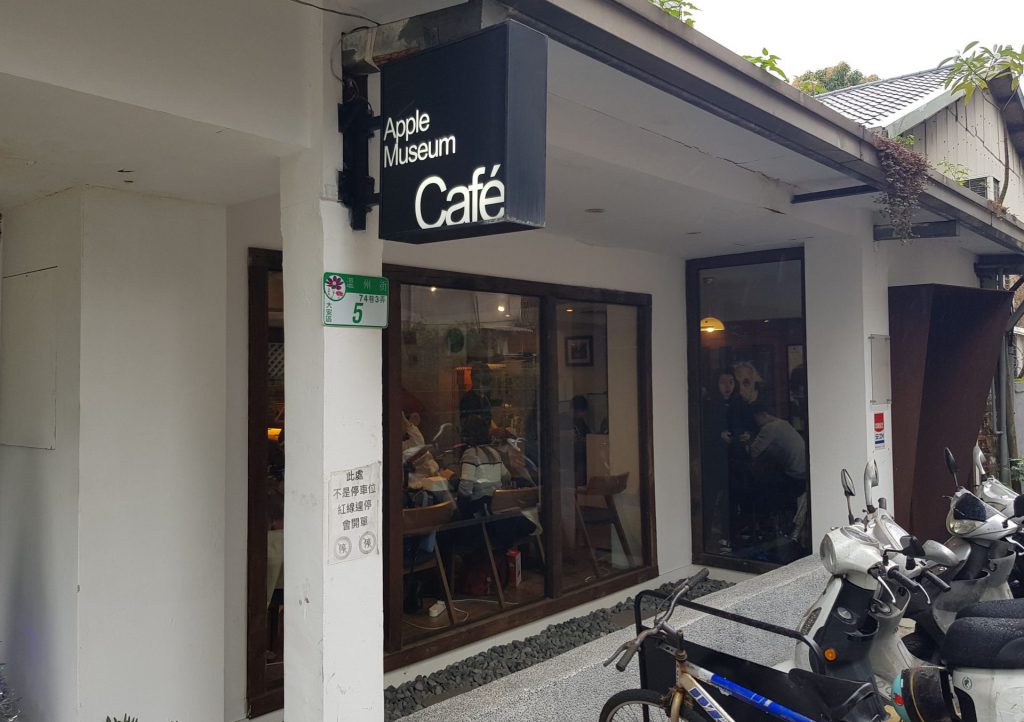 The cafe has a wealth of Apple products from their early days, right up to the present.
Old PCs and laptops, including many Macs/MacBooks and the multi-coloured iMac G3s, Apple Newtons (one of the first pocket touch-screen devices), iPods, watches, even some Apple QuickTakes (their failed foray into the photography market).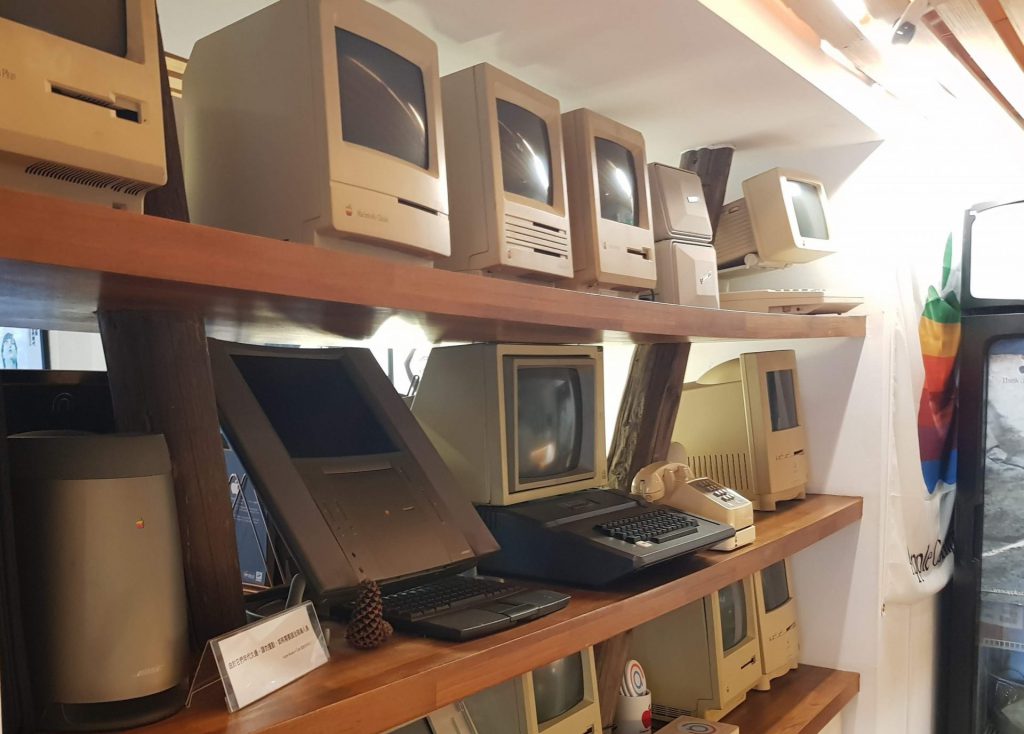 Their rarest and probably most valuable antique is an original Apple Lisa 2 (re-branded later as the Macintosh XL), one of the first computers to have a graphical user interface.
The Apple Museum Cafe's website is rather nicely designed to pay homage to the old Operating System of this very machine, although if you want some information about the cafe, it's best to visit their Facebook page.
You can also reserve seats on Facebook, which is recommended as the cafe is often packed out, sometimes with a queue of people waiting outside.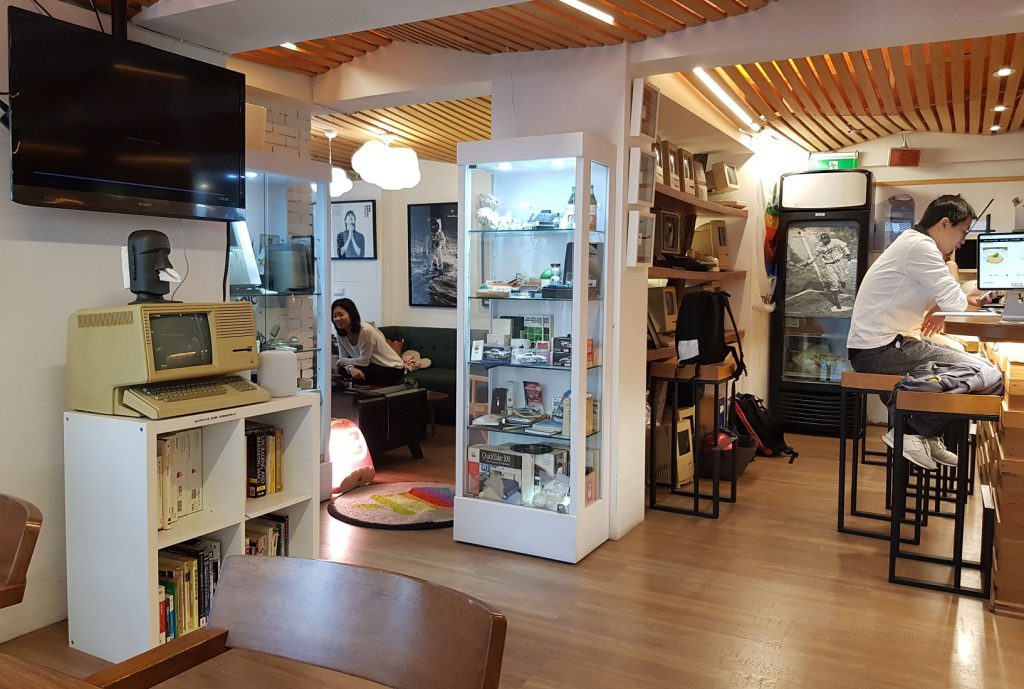 There is enough seating for around 30 people here, some of which is great for taking your macBook (or non-Apple laptop), plus some more comfortable seating in an area at the back.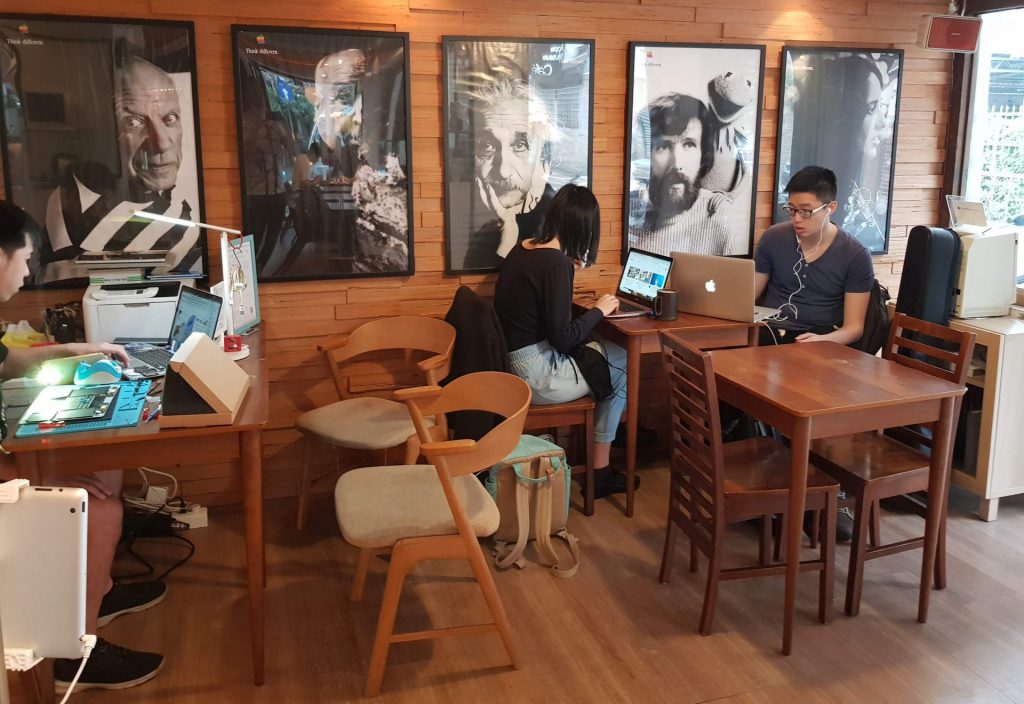 Of course, ordering food or drink at the Apple Museum Cafe is done via an iPad.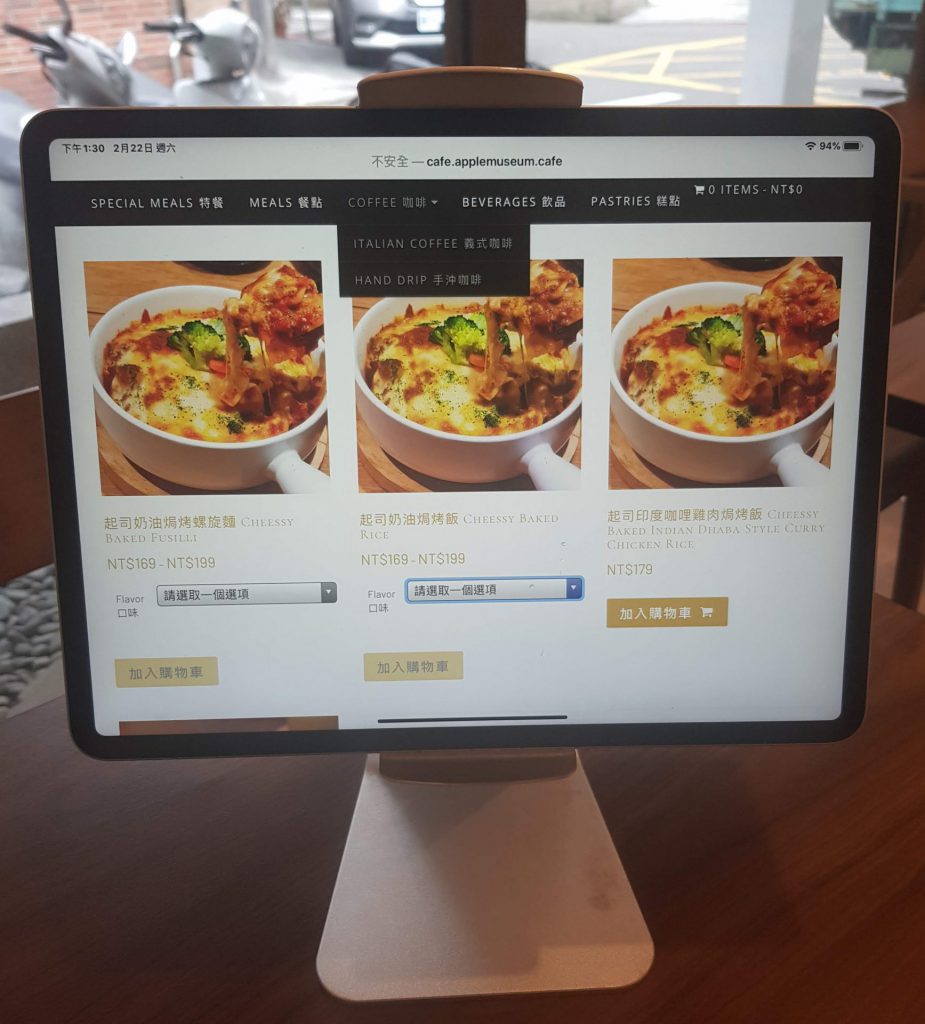 There's a good selection of food, of which I have yet to try – most are well priced below NT$200. The chocolate milk I had was very reasonably priced at NT$99.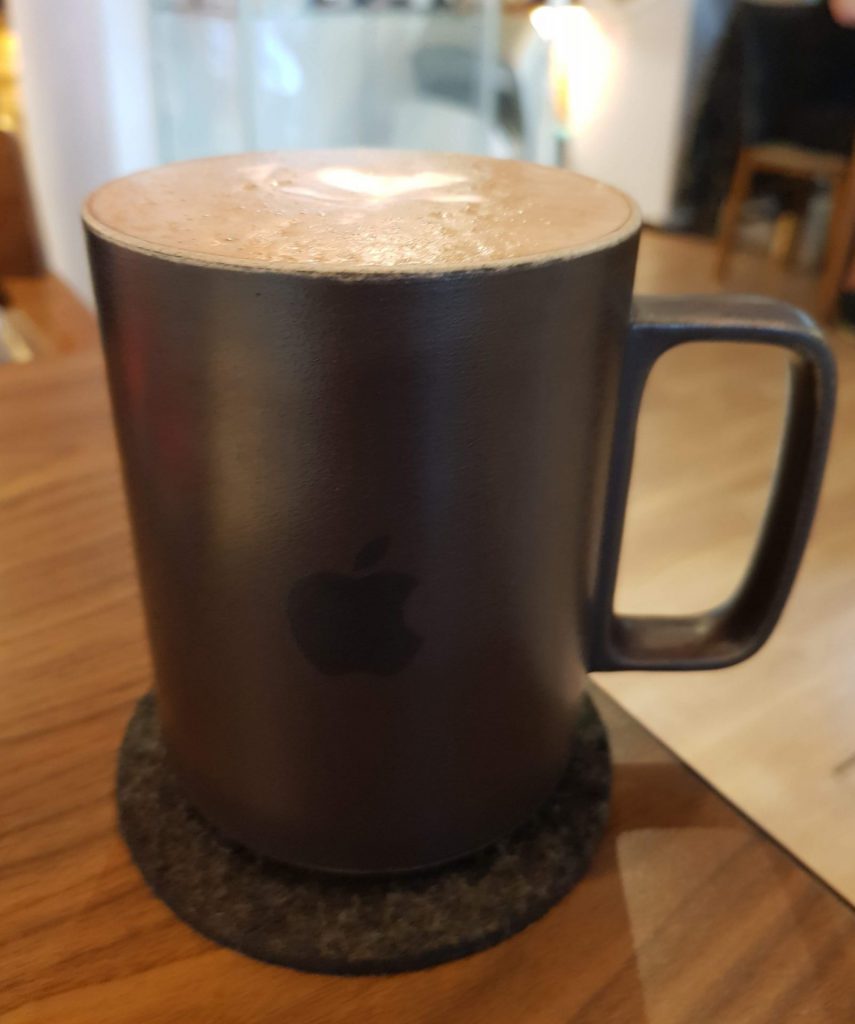 Another great feature about the Apple Museum Cafe is they actually repair Apple products on-site. Their engineers have many years experience, and although I didn't have anything that required repairing, I was avidly watching one as he took apart a MacBook. He sure looked like he knew what he was doing!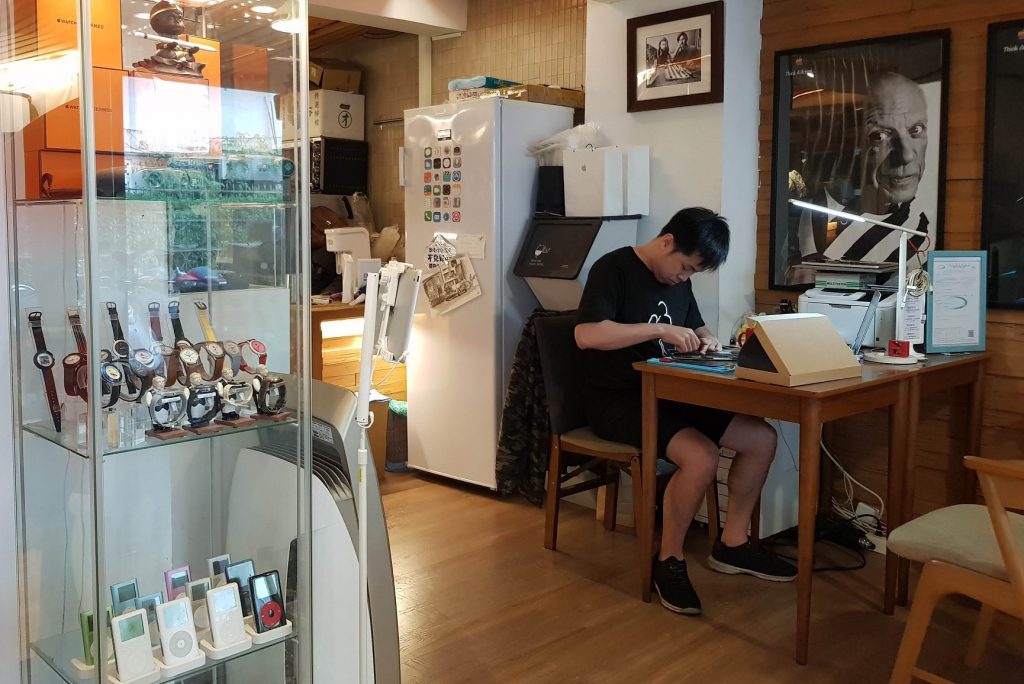 For Apple fanboys, technology enthusiasts, or if you're just looking for a place to relax or work, the Apple Museum Cafe is a great place to visit.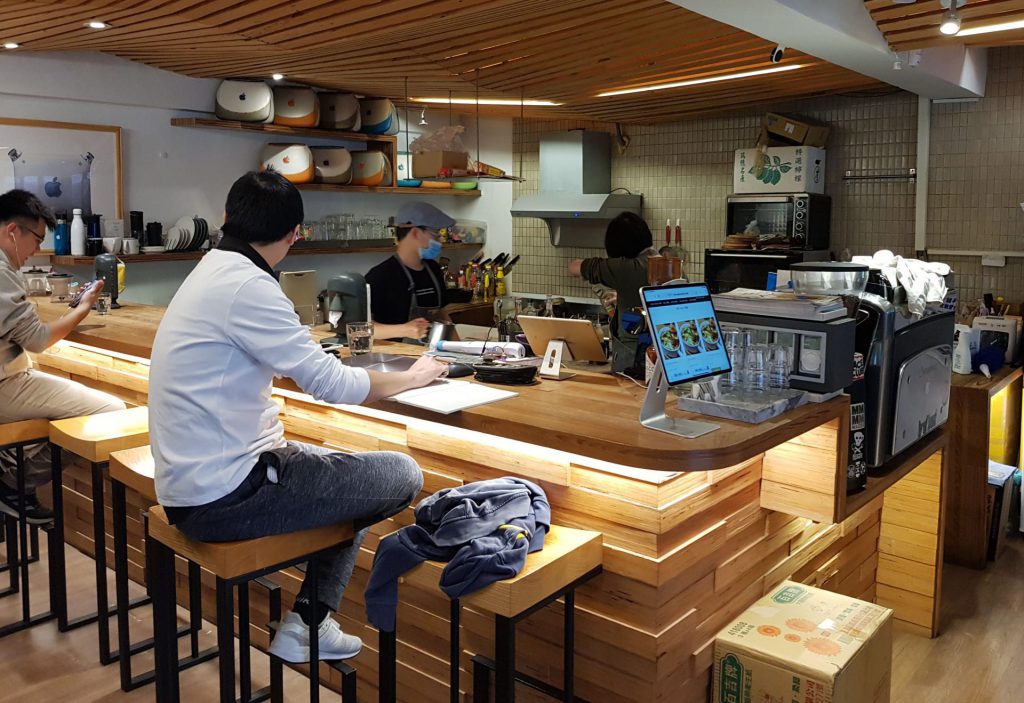 Pros
Good value
Ideal for Apple fan-boys
Price: $$
Level of English: Good (English on menu)
Traveller Tips
Seats can be reserved from their Facebook page.
Apple Museum Cafe Location
Closest MRT: Taipower Building Station (green line – exit 2)
v
Located Nearby