Perfect For
---
If you're shopping for electrical goods or anything related to technology, there's no better place to visit than the Taipei Technology District.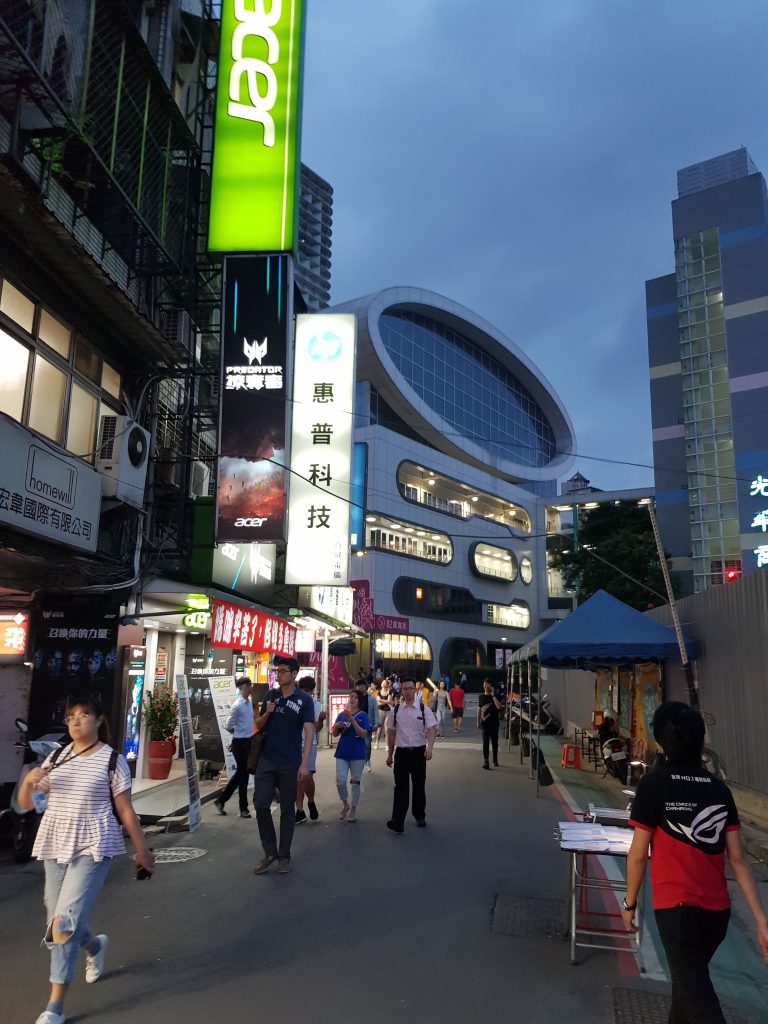 Found within the Zhongzheng district of Taipei, the area is packed with shops and stalls selling the latest equipment and accessories. It also has two large buildings with many stalls selling almost anything you can think of.
The two large multi-storey buildings in the district are directly adjacent to each other.
The modern Syntrend Creative Park is aimed at the higher-end market, with each floor devoted to products in every conceivable area of technology. See this post for further details.
Connected to Syntrend via walkways is the Guanghua Digital Plaza, another multi-storey building which has stalls selling everything from computer equipment, photography, lighting, speakers, peripherals, gaming, bags and much more.
The Guanghua Digital Plaza is generally cheaper than Syntrend, although the layout here is not as well thought out.
Scattered around the square-kilometer area between the MRT station and multi-storey buildings are dozens of shops selling gadgets, computer equipment and other technology products of all shapes and sizes.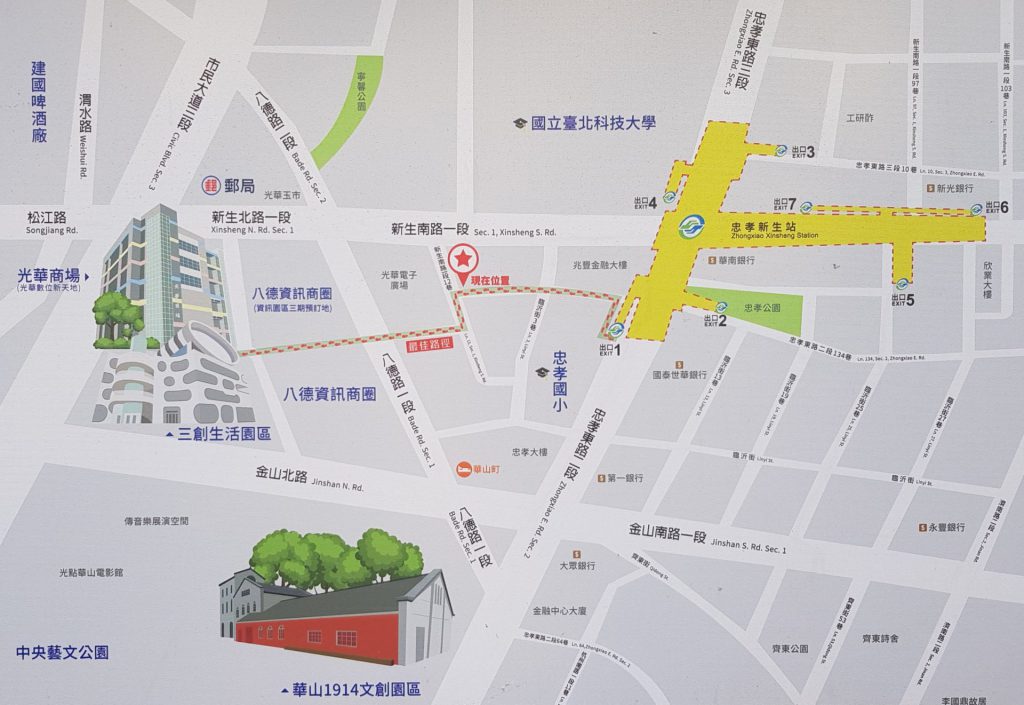 If you need food, there are some local restaurants (close to the star on the map above), plus each building has a food hall with many options. The Taipei Technology District is also located across the road from the Huashan 1914 Cultural Park, should you wish to find food there.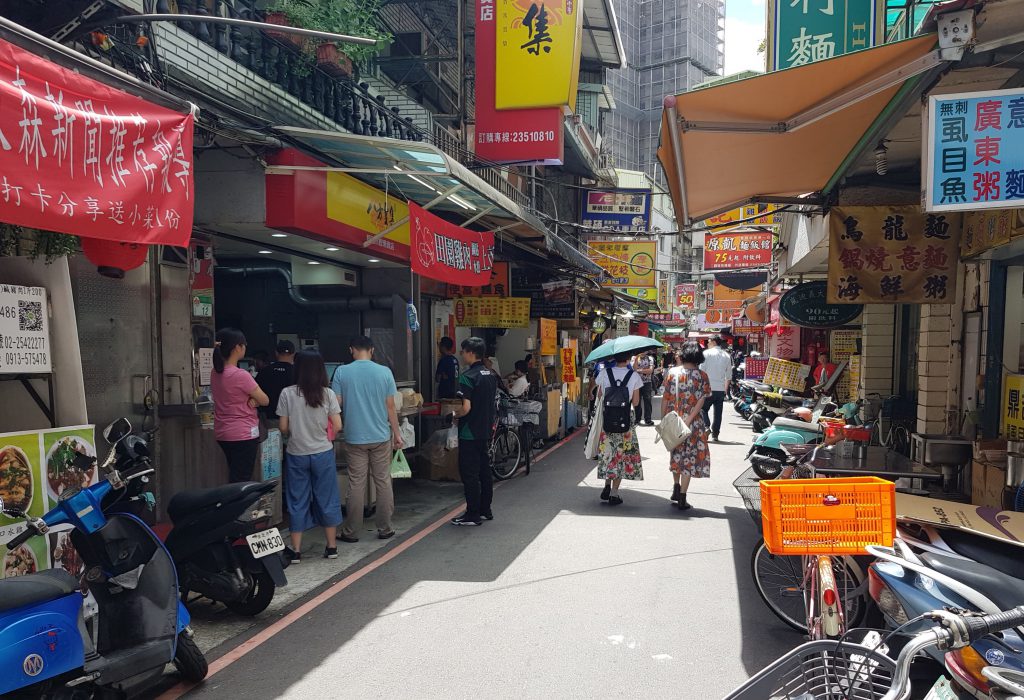 For geeks like me, the Taipei Technology District is your first stop in Taipei to find the latest tech.
Taipei Technology District Location
Closest MRT: Zhongxiao Xinsheng (blue/orange lines – exit 1)
Places of Interest