A walk for architecture and history buffs, the walk will start from the Chiang Kai-shek Memorial Hall and take you through Zhongzheng where they are many buildings of significance.
The walk can be enjoyed on any day of the week or time of day, but it's best to start in the morning. The National Taiwan Museum is closed on Monday however.
Depending on how long you stay at the Memorial Hall and Museum, the walk should take roughly between 5 – 7 hours.
Note that the raising/lowering of the flag at the Memorial Hall takes place early morning and evening should you wish to coincide your visit with this. See tips section on the Memorial Hall page for exact times.
Perfect For
Historical buildings
History
Parks
Places of Interest
This route also goes by the Taipei Guest House, although it's hidden by walls and is only open a few days each year (usually weekend dates between 08:00 – 16:00).
The Presidential Office Building is partially open on weekdays between 09:00 – 12:00, but is also fully open on the same dates as the Taipei Guest House.
Note that due to the COVID-19 pandemic, visits to both these buildings have temporarily been suspended
You will need a photo ID to visit the Presidential Office Building.
Suggested Walking Route
Step-By-Step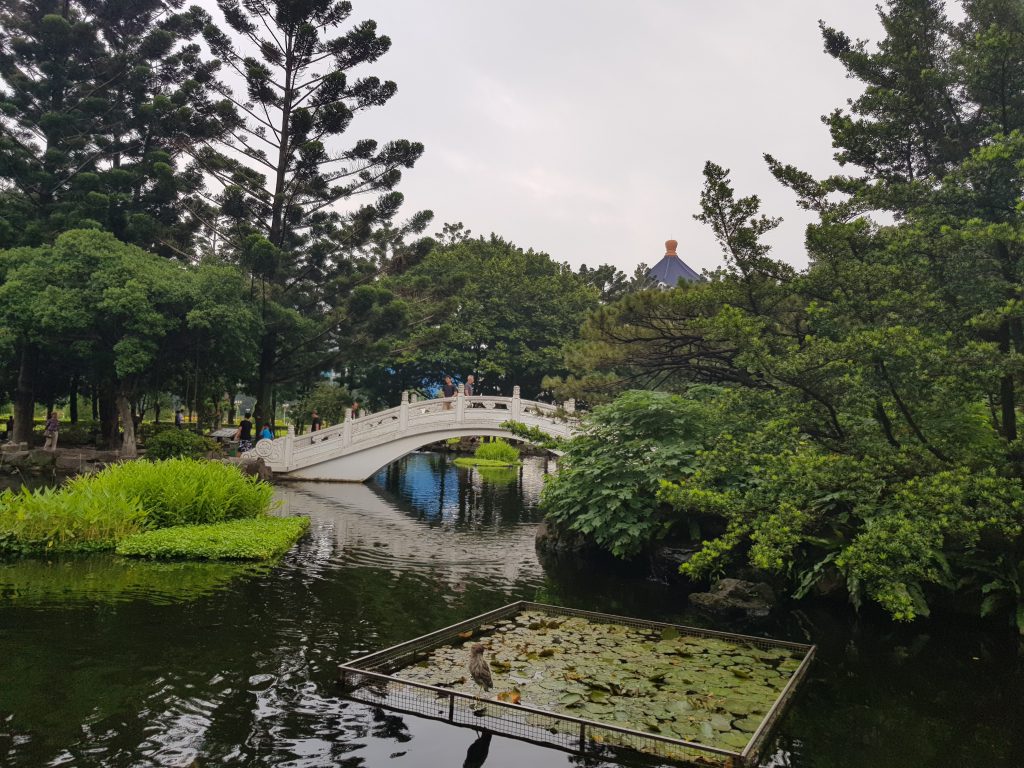 [optional] Try a bubble tea at Chun Shui Tang (the original inventor)
[B] Leave the square and head past the East Gate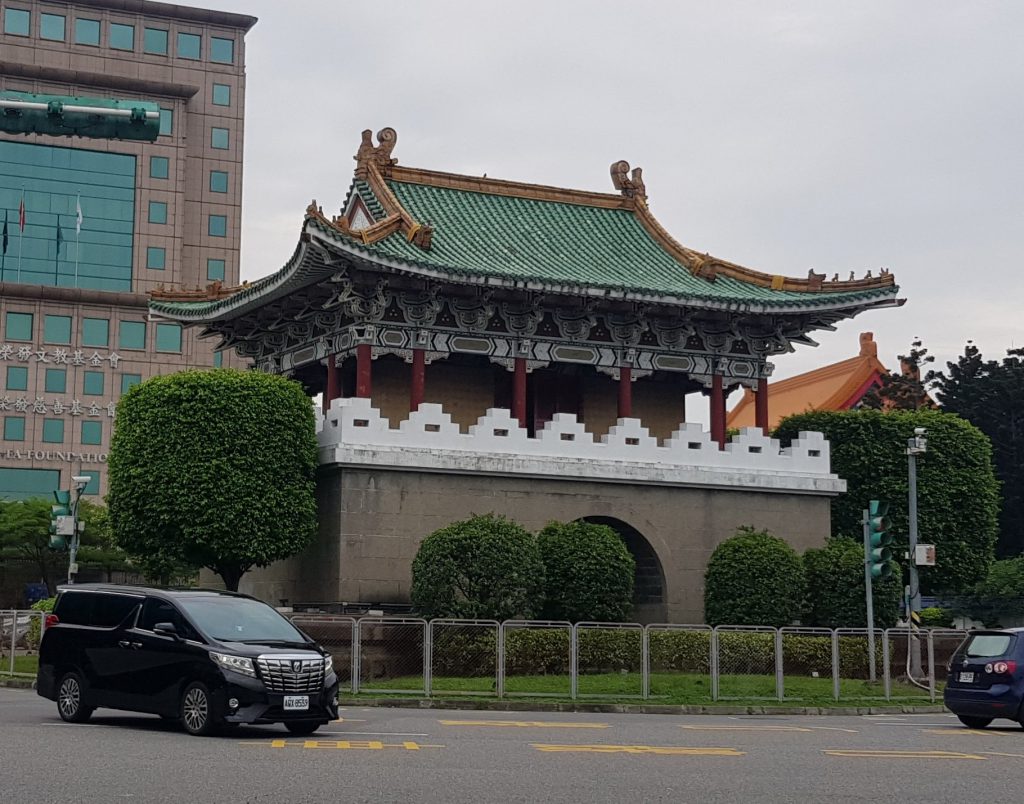 [C] Walk past the National Taiwan University Hospital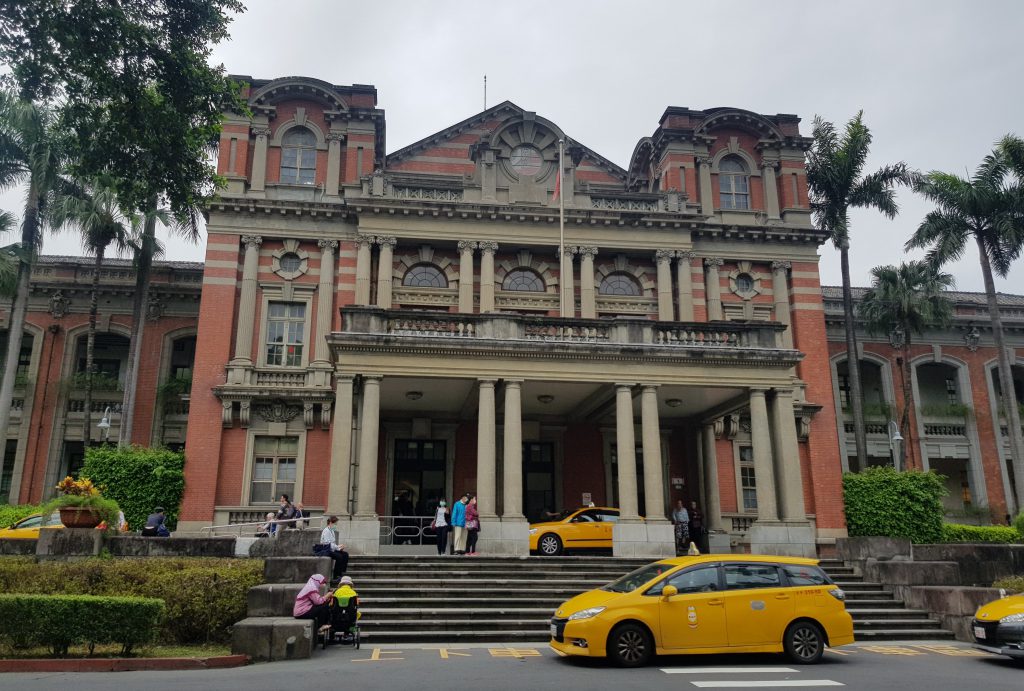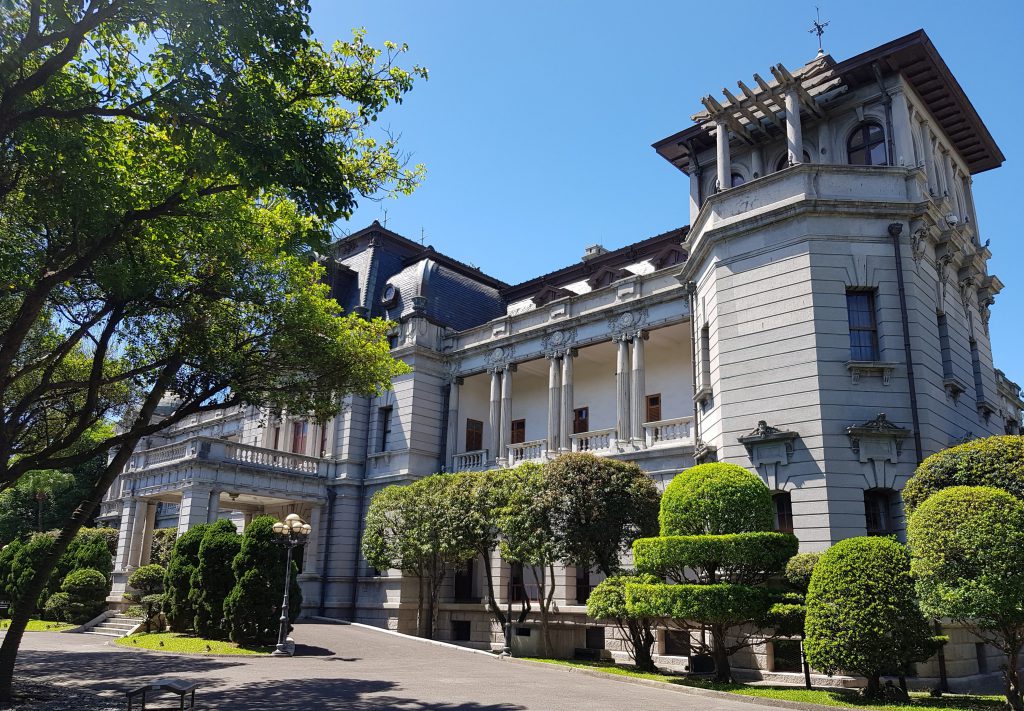 [E] Walk past the Ministry of Foreign Affairs building
Walk through Jieshou Park and along side the Presidential Office Building (see post if you wish to visit)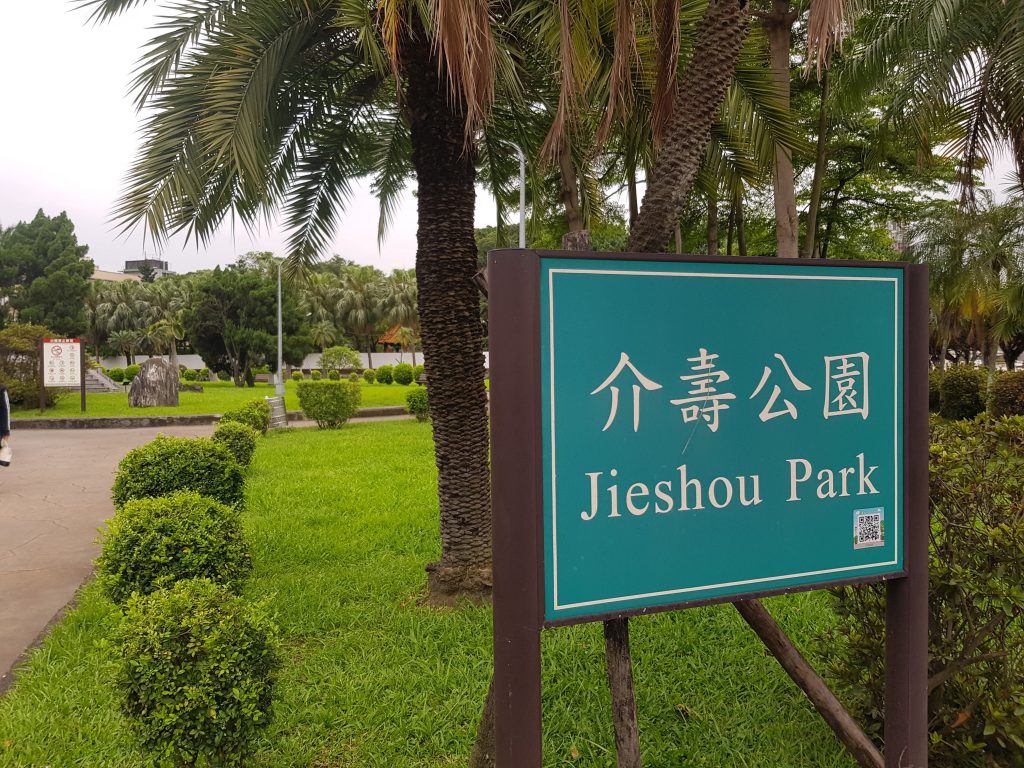 [F] Walk north to the Taiwan Provincial City God Temple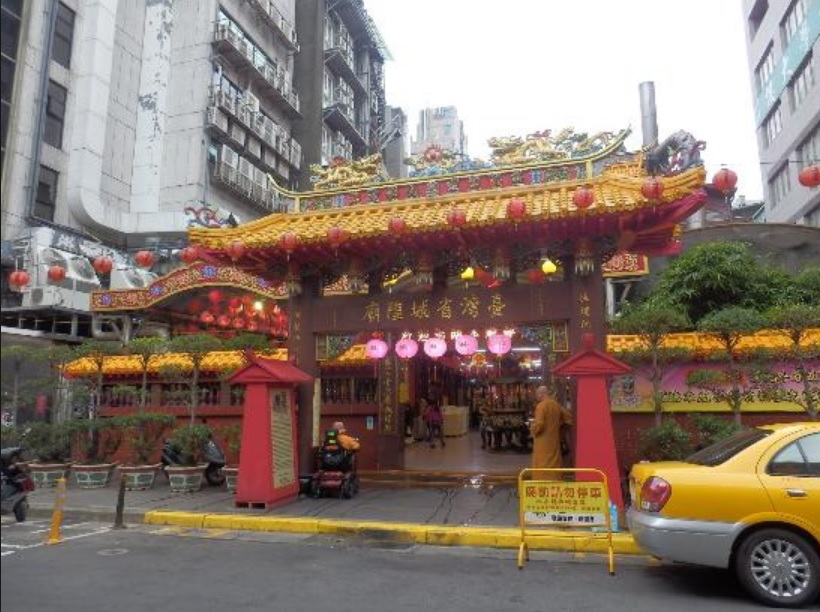 [G] Visit the Land Bank Exhibition Hall of National Taiwan Museum

Dinosaur skeletons
Cost is NT$30 but ticket valid for both parts of museum

[optional] There are a few places to eat and drink around this area
See Taiwan's first vintage steam locomotive outside the main museum building (over the road)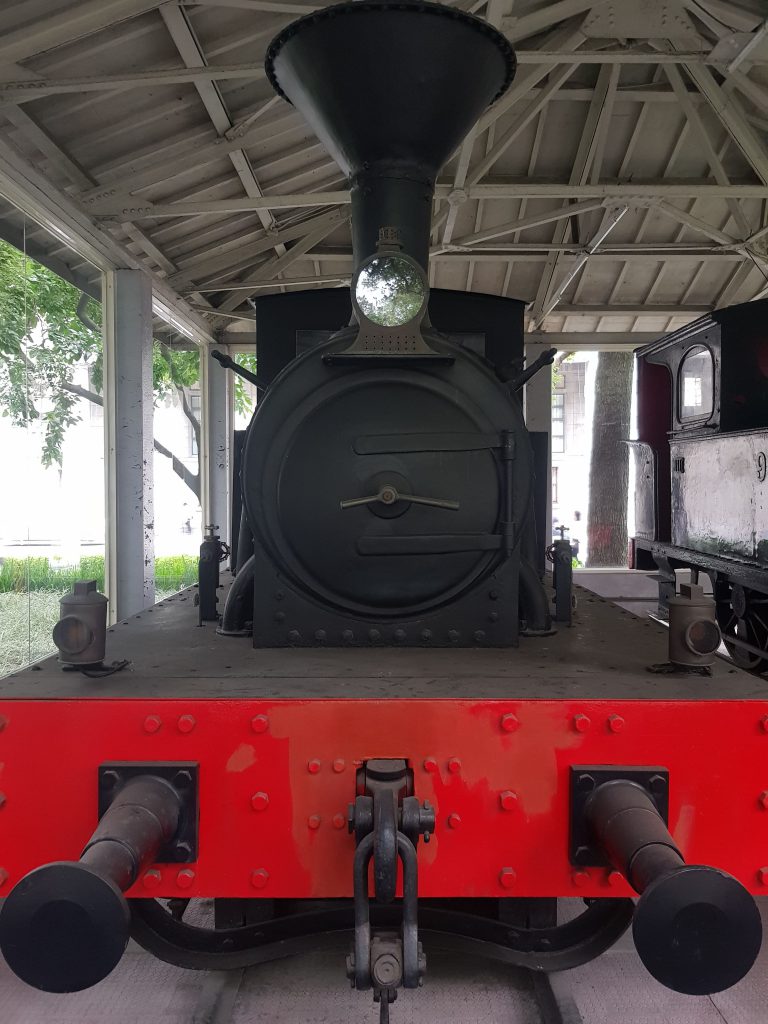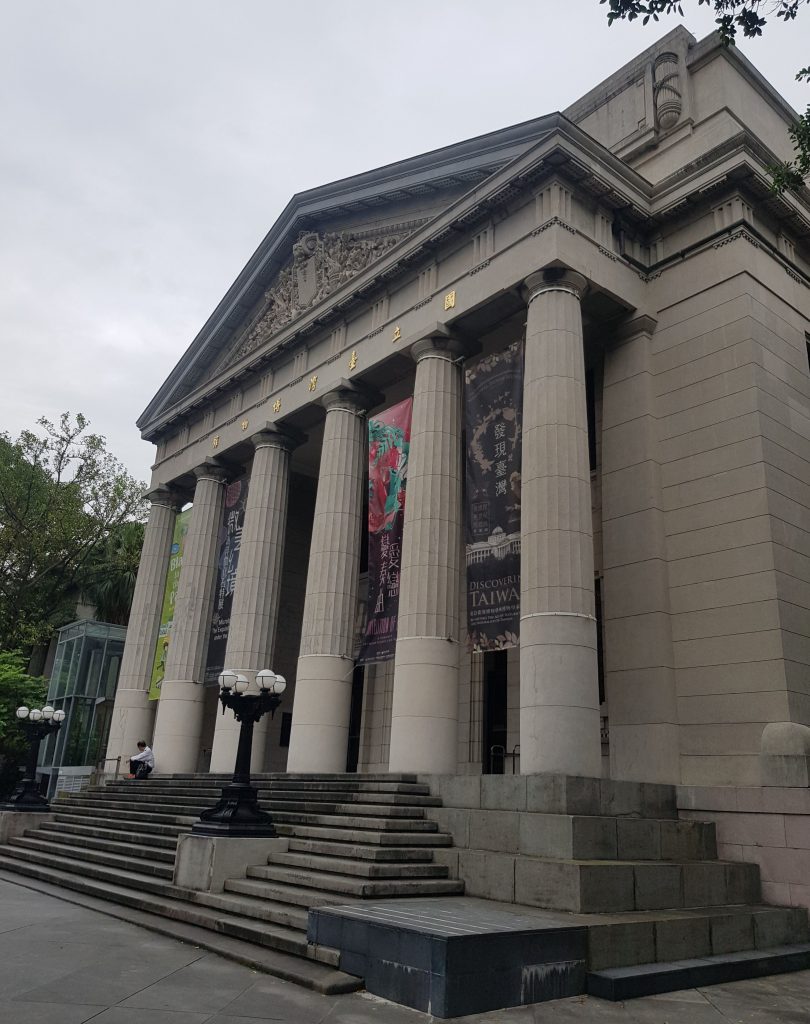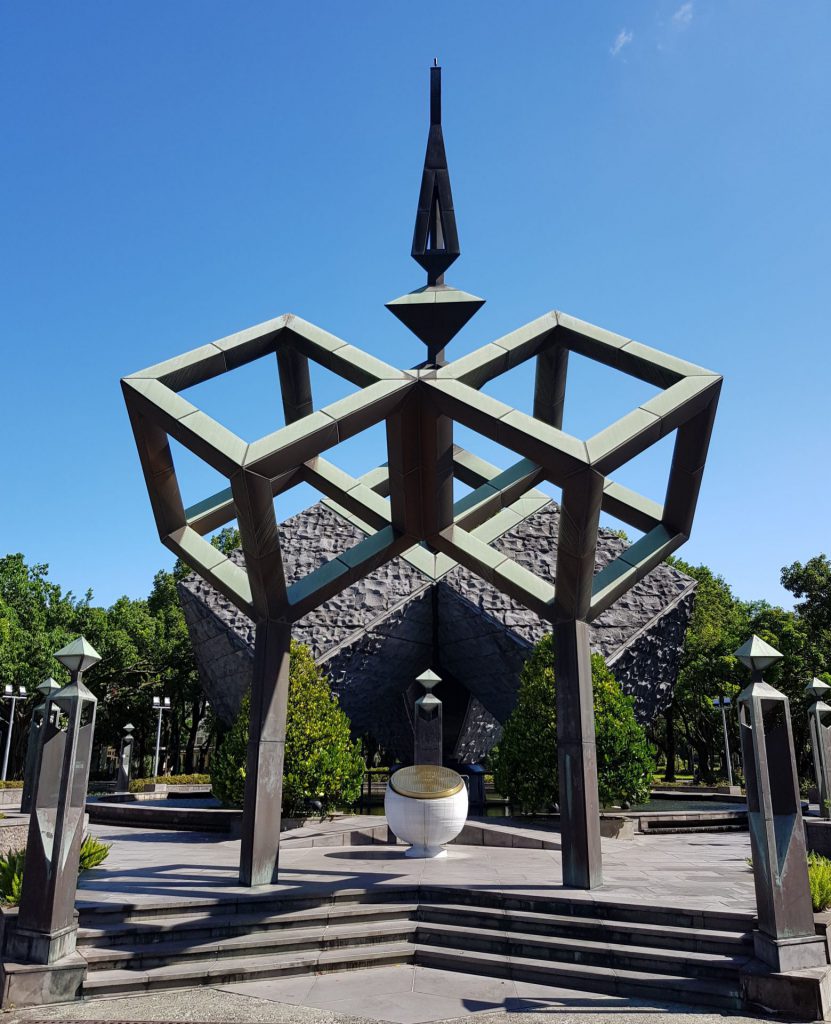 [optional] Visit the 228 Museum to learn about the February 28 incident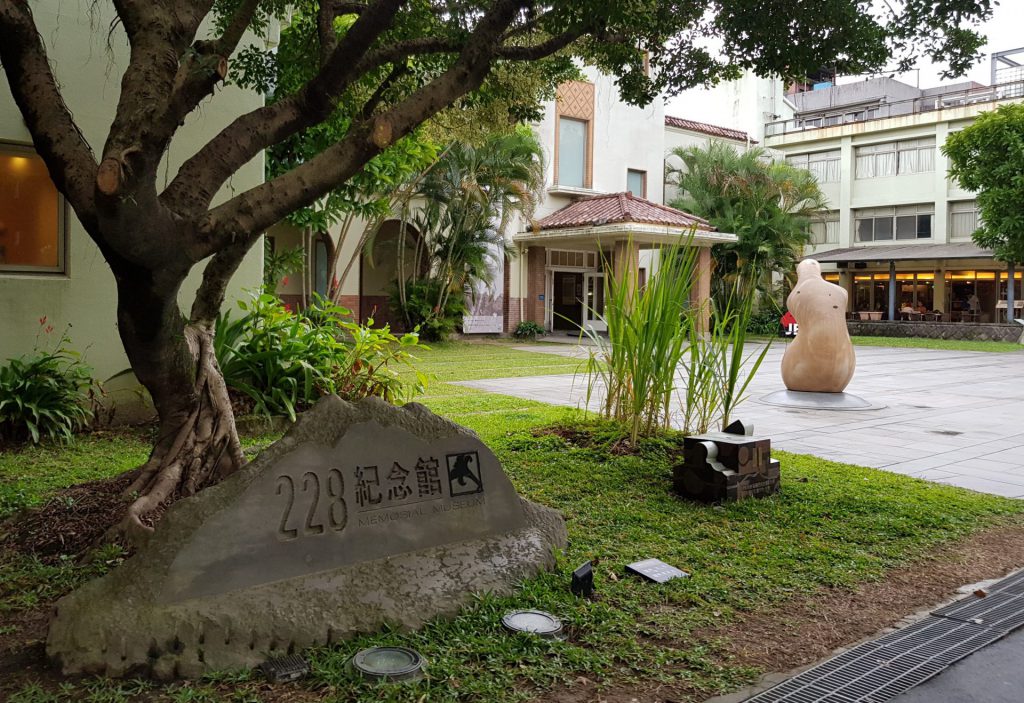 From here, make your way to the NTU Hospital MRT Station (exits 1 and 4 located within the park).
Alternatively, you could return to the Chiang Kai-shek Liberty Square to coincide with the lowering of the flag and see the magnificent structures by night, or even see a show/concert at one of the Performance Halls. Then take the MRT back from Chiang Kai-shek Memorial Hall MRT.
Another option would be to attempt to get a table at the very popular and famous Jin Feng Braised Pork Rice local restaurant.
If you have found the information on this page helpful, please take a minute to share this post by clicking one of the links below. Your support would be greatly appreciated :)