Whilst there are some great Thai restaurants in Taipei, none of those we've so far been to have been on the cheap side. Thai Elephant (Chinese name: 象廚泰式料理), found 5 minute north of the City Hall MRT, offers some great Thai cuisine at very competitive prices.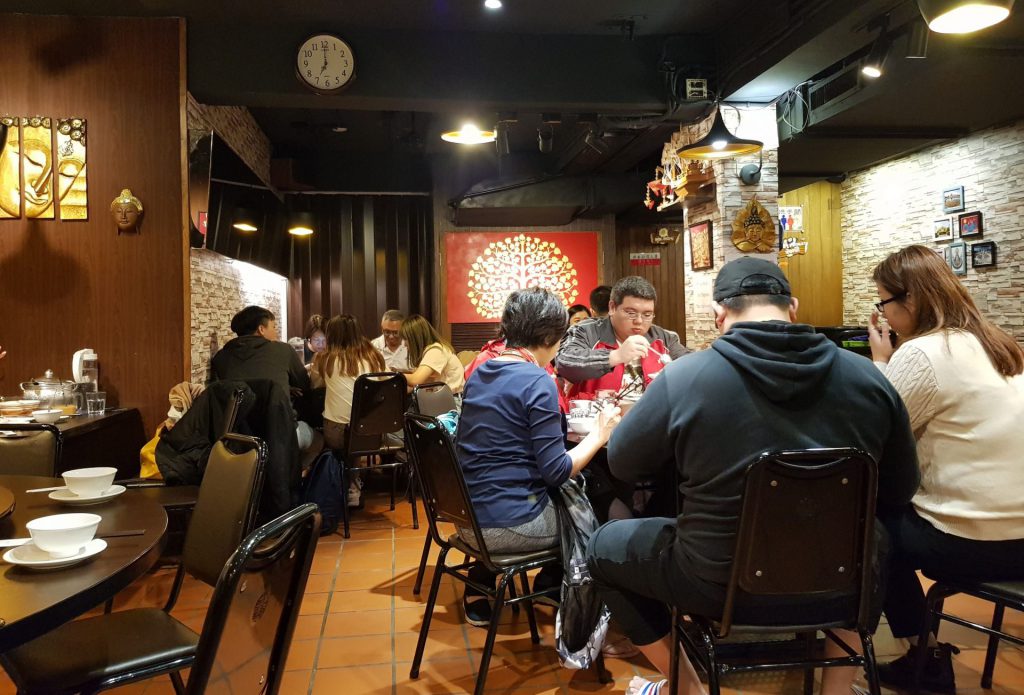 As we walked into the fairly basic restaurant, our nostrils were immediately hit with the fragrances we come to associate with Thai cuisine. We were seated and were told we had a 90 minute dining time. Not a problem, so long as they serve the food on time.
Thai Elephant's menu is mainly in Chinese, although they do have pictures. All the usual Thai fare is here, with Thai curries, Pad Thai, Spicy minced pork etc. As it was our first time here, we played it safe and chose a few of our regular Thai dishes.
First up, the Shrimp Pancakes. These are always a good test to determine what the rest of the food will be like.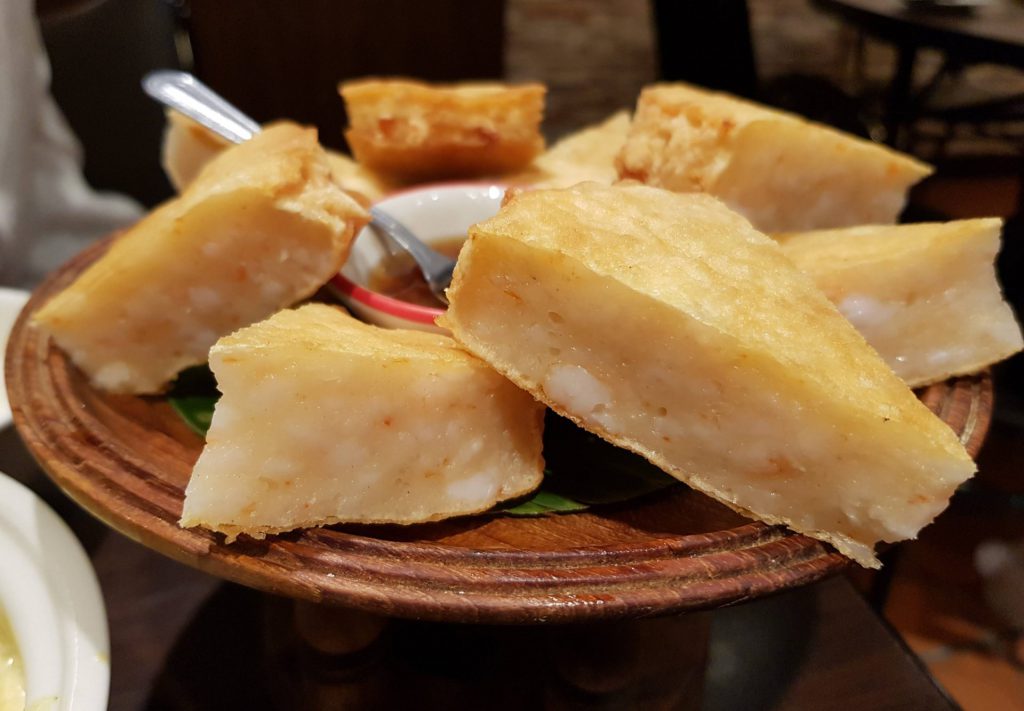 Very thick and juicy pieces, and they tasted just right! Good start to the meal.
Next up, the Thai Green Chicken Curry, and a couple of portions of rice to go with it. Again, it was exactly how I like my Thai curries, fragrant and creamy, and the chicken pieces were perfect. Another big tick.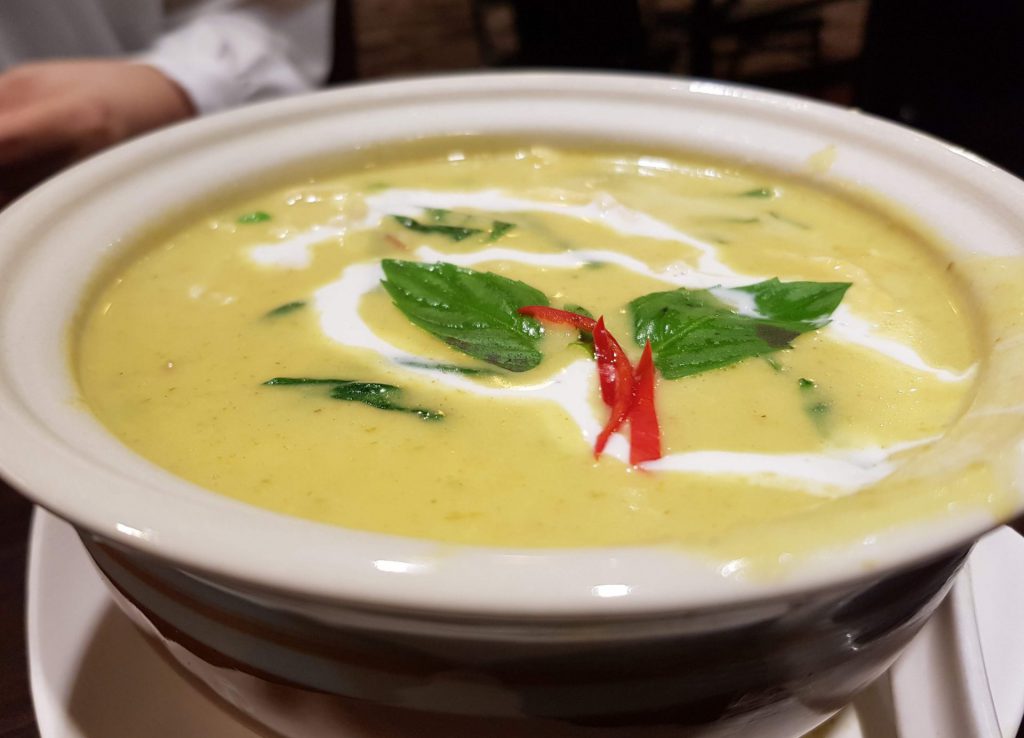 Another main we chose was the Minced Pork with Lettuce. The portion of mince we got was huge, although we only got 2 lettuce leaves to go with it, but it was nicely spicy and certainly filled us up.
We also ordered a side of cabbage, which was also on the large side. In fact, we needed to get a doggy bag for the rest of the shrimp pancakes as we were bursting to the brim by the end of the meal.
The cost of everything (including a Singha beer) was only NT$810, which is about 20-30% cheaper we'd normally pay at other Thai places in Taipei. The quality of the food was very good, and the portions large.
We will undoubtedly be making a return visit to Thai Elephant to try some other dishes, especially their Sea Bass which looked and smelled delicious.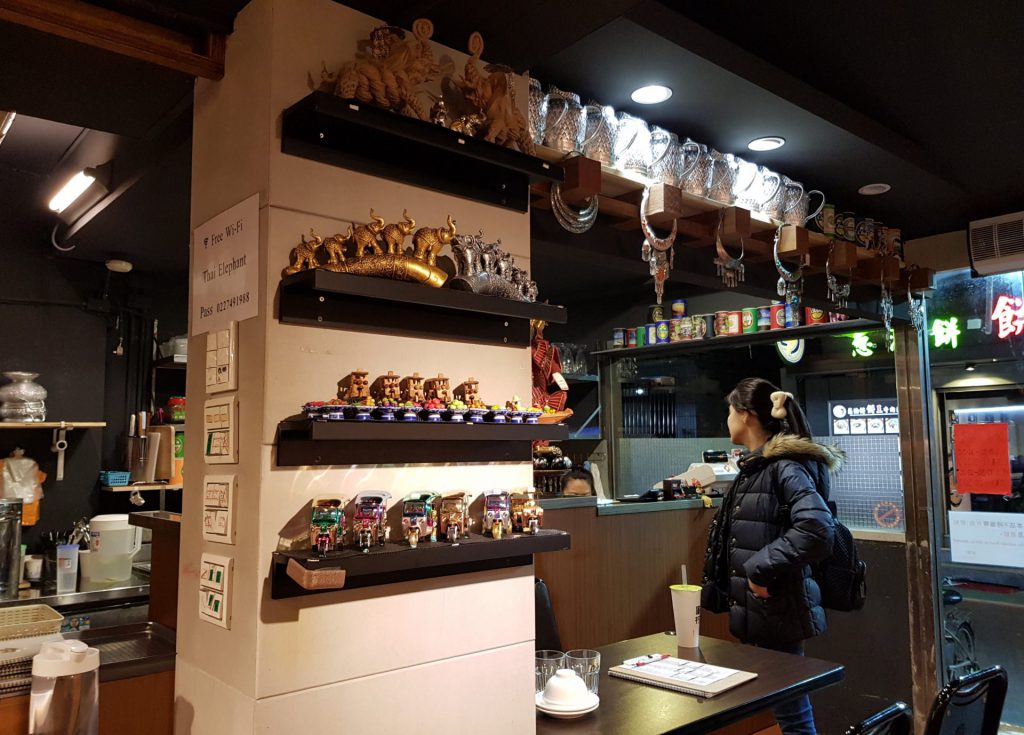 Menu
N/A
Pros
Cheap and tasty Thai food
Price: $$
Level of English: Low (Some English on menu)
Traveller Tips
You should be able to get by without speaking English
Location
Closest MRT: City Hall (blue line – exit 1)
If you have found the information on this page helpful, please take a minute to share this post by clicking one of the links below. Your support would be greatly appreciated :)