Until recently, I had little intention of going to the Taipei Water Park, as it's described on Google Maps as an amusement arcade. While this is true in part, it's largely a great area to walk around, with a nice little museum and many trails that lead you to great vantage points for viewing Taipei.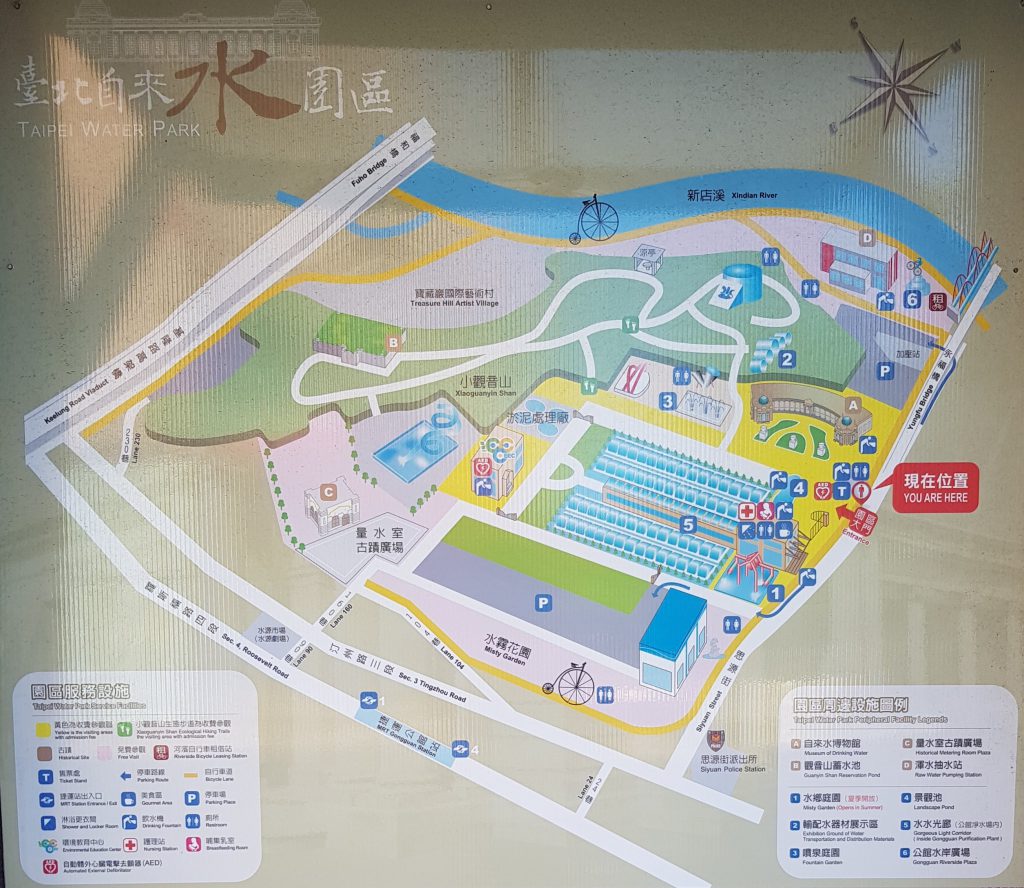 One of the trails leads to the Treasure Hill Artists' Village, which in it's own right is a great place to explore.
The amusement arcade reference comes from Road Castle, which is a children's water park and costs extra to enter. The cost to enter the rest of the site is only NT$50 or NT$80, depending on the time of year you go.
The Museum of Drinking Water is a relic to the bygone days of water filtration and purification.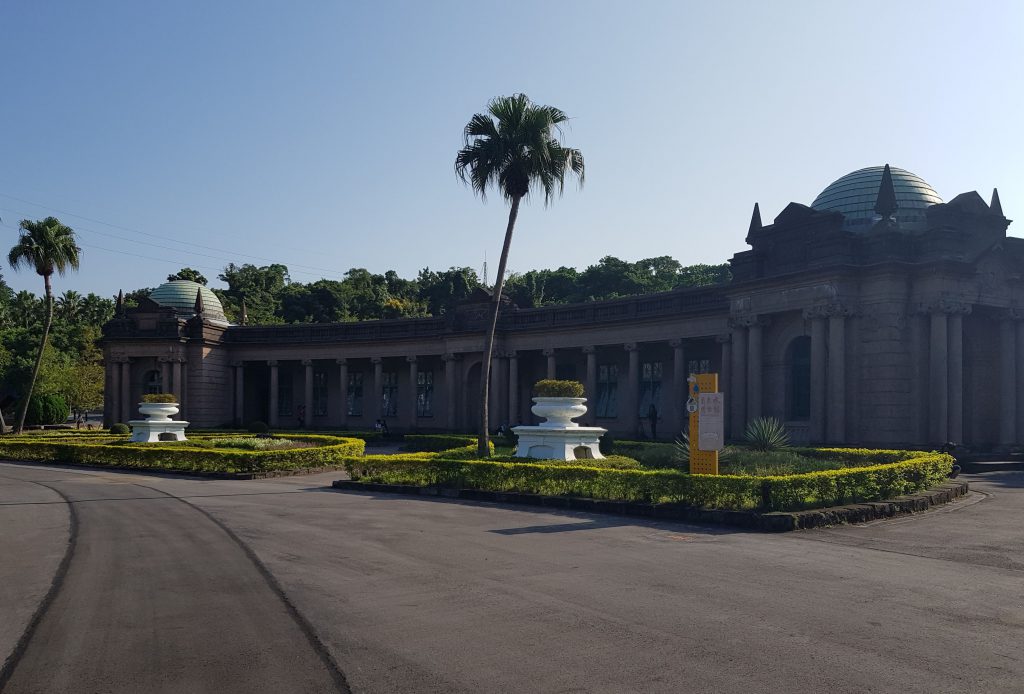 Built in 1908, this Grade-3 listed building was used as a pumping station to send the filtered water to a large reservoir high on the hill, which could take advantage of the high location and let gravity do the rest, sending the water to the residents and businesses below.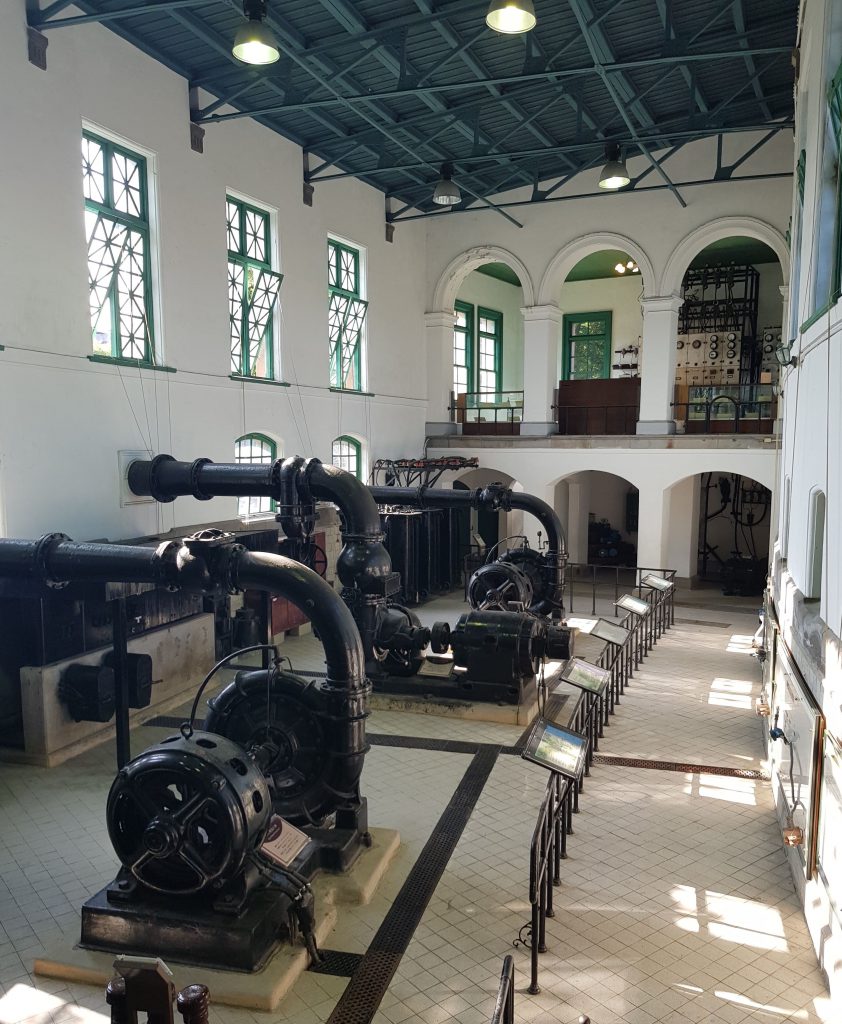 All the original piping and equipment within the old pumping station can be perused up close and personal. In it's day, the plant was able to produce 480,000 tonnes of clean water per day.
Outside the museum, the many paths within the water park will take you to other parts of the plant, including the reservoir where the water was sent to.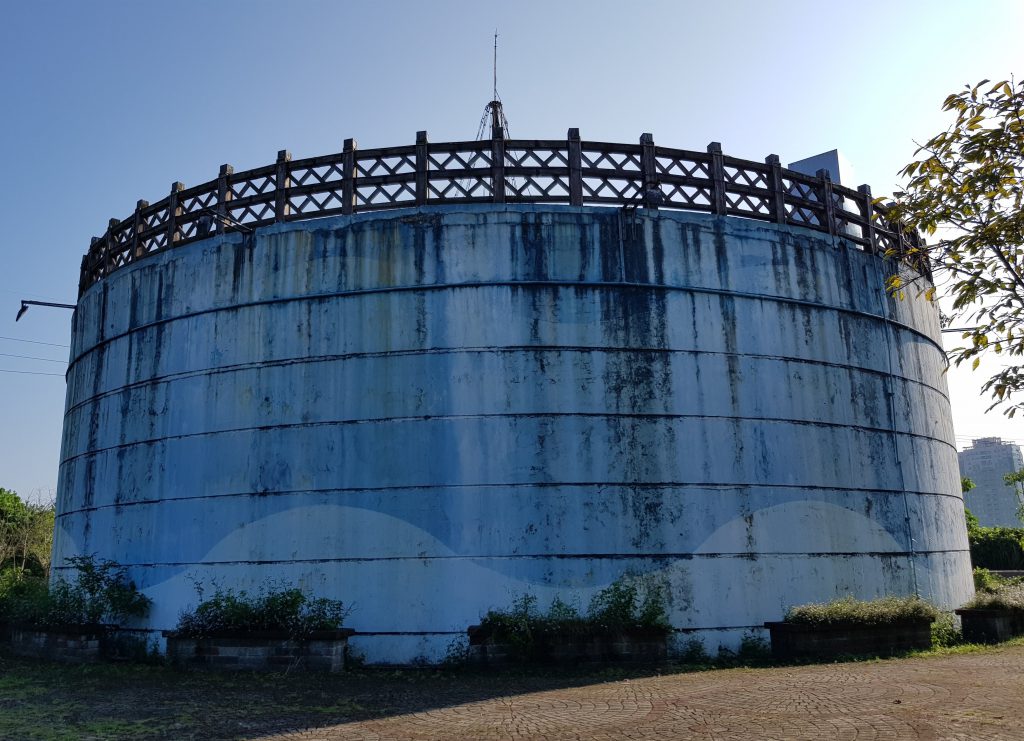 Other paths lead to areas offering great views of Taipei.
As previously mentioned, one of these paths will take you to Treasure Hill, an artists village set on the hillside. I would definitely recommend paying this a visit too, but be aware that once you leave the water park area, you're unable to get back in. The one-way gate will prevent you from doing so!
The Taipei Water Park is a lovely place to visit, to escape the hectic Gongguan area for a while, and with the added bonus of getting easy access to Treasure Hill, it will provide a nice scenic afternoon.
Pros
Small but nice museum
Many walking trails
Easy access to Treasure Hill
Cons
Snakes may lurk near the walkways!
Opening Hours
09:00 – 18:00
Closed every Monday
Prices
July 1st – August 31st
NT$80 / NT$40 concessions
September 1st – June 30th
NT$50 / NT$25 concessions
Traveller Tips
Seek out Treasure Hill down a path towards the rear of the park.
Drinking Water Museum Location
Closest MRT: Gongguan (green line – exit 1)
Located Nearby
If you have found the information on this page helpful, please take a minute to share this post by clicking one of the links below. Your support would be greatly appreciated :)