The Dongmen area of Taipei has many Japanese restaurants to choose from, and one of the best here is Wu Liu Shou, an izakaya restaurant serving small places of meat and vegetable dishes.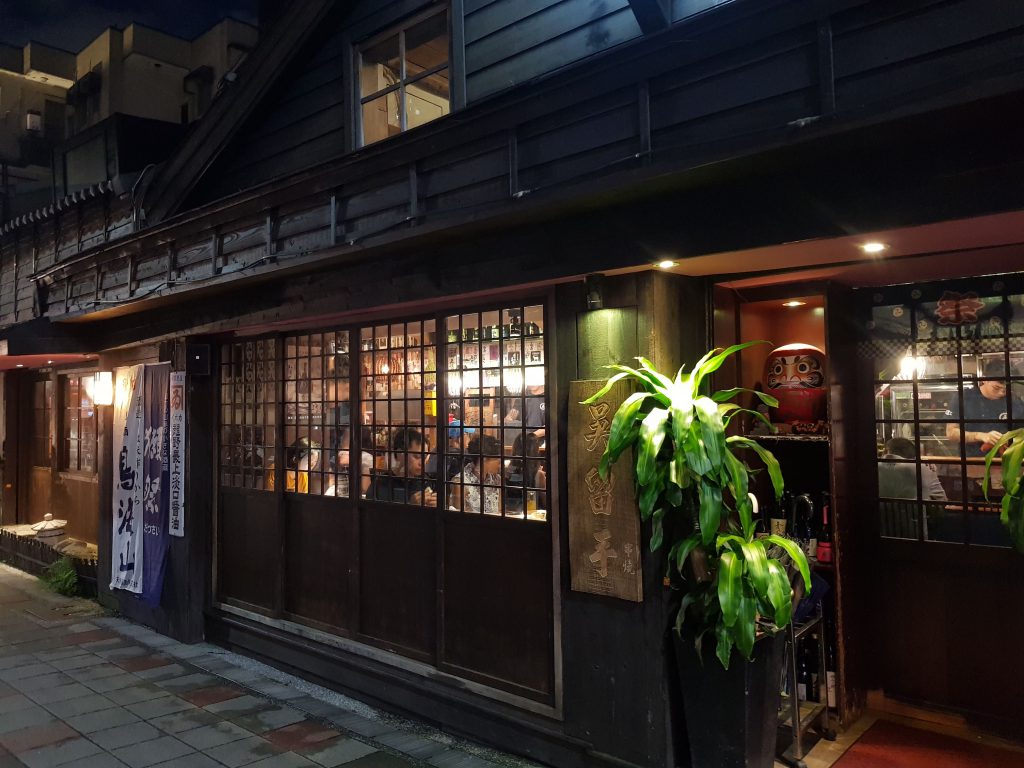 The exterior is a very authentic Japanese style, as is the inside, with its predominantly wooden panels, floors and furnishings. The seating area is very narrow, especially next to the serving counter but this only adds to the authenticity and charm of the place.
If you're hungry, the minimum spend of NT$500 per person shouldn't be an issue, as you'll only need to order 4 or 5 small plates each. These are divided into sections – Cold Starters, Kebabs, Grilled, Stir-fried, Fried and Soups.
We tried the great looking spinach rolls for a starter, which were wrapped in seaweed and served with a sesame sauce. They tasted as good as they looked.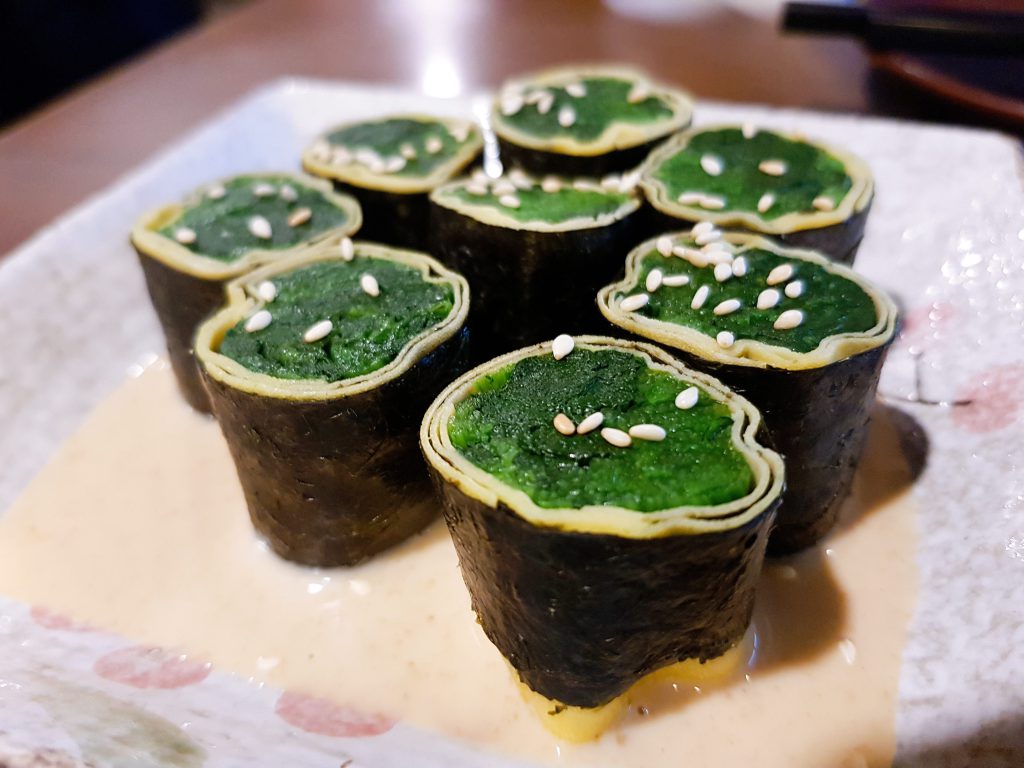 The lightly grilled scallop dish was another highlight, very soft in texture and melting in your mouth. Juxtaposed to that, the crispy fried chicken was exactly as described, very crispy.
The grilled baby corn was possibly the largest we've eaten – more like adolescent corn – but was perfectly cooked. The stir-fried vegetables with pork dish was crunchy and very moreish, we only wished there was more.
The kebab plates we tried were the shrimp wrapped in bacon and the pork cheek, the former being succulent and delicious, although the pork was slightly on the chewy side for us (maybe that's how it's meant to be).
To wash it all down, I ordered one of the draft beers, trying the Orion rather than the Asahi. It was suitably refreshing. They also have some bottled beers, plum liquors and of course Sake available, plus some soft drinks.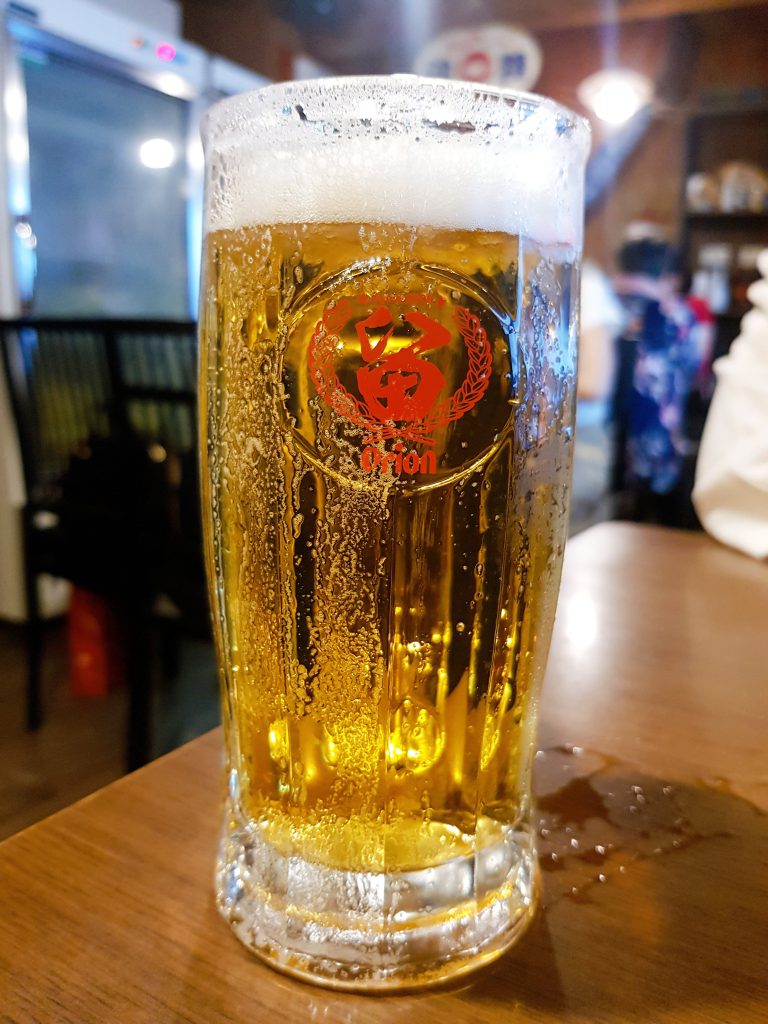 We were going to try the mochi dessert, but we'd eaten enough already.
The cost was just over $NT1,400 (with the 10% service charge) which was quite acceptable for the filling and delicious meal we enjoyed.
Pros
Very presentable and tasty food
Authentic Japanese style and cuisine
Price: $$$
Level of English: Ok (English on menu)
Traveller Tips
Minimum spend of NT$500 per person
Very popular place to dine, so booking ahead is strongly advised
Location
Closest MRT: Dongmen Station (red/orange lines – exit 4)
If you have found the information on this page helpful, please take a minute to share this post by clicking one of the links below. Your support would be greatly appreciated :)