I like places that describe exactly what they're about. Avenue Fast Casual Eatery is such a place. A casual, urban looking cafe/restaurant with quick service.
That's all you need to know.
I guess I should divulge somewhat.
Located in B1 next to a large coworking space, Avenue Fast Casual Eatery is one of the hippest, slickest, urbanest cafes (or restaurants) I have been to in Taipei.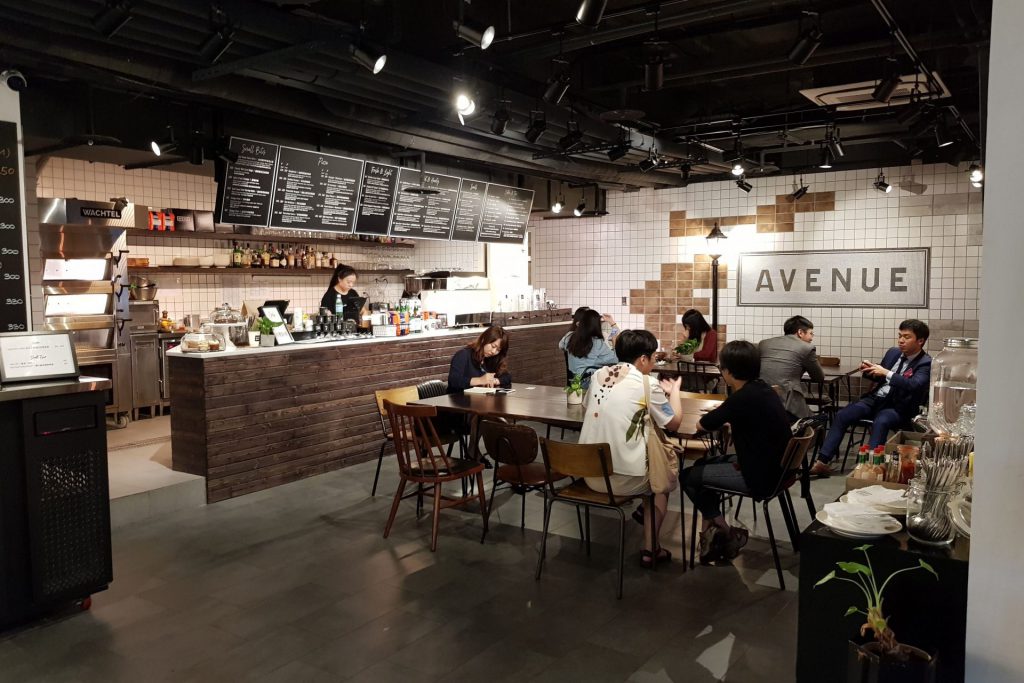 With two large rooms and a seating area outside, there's plenty of space here, whether you prefer a simple drink, a meal, to socialise or to work, Avenue (I'm getting tired of writing out it's full name) is great for all of these.
The back room especially has ample space, with tables suitable for sharing or sitting on your own if you're feeling anti-social.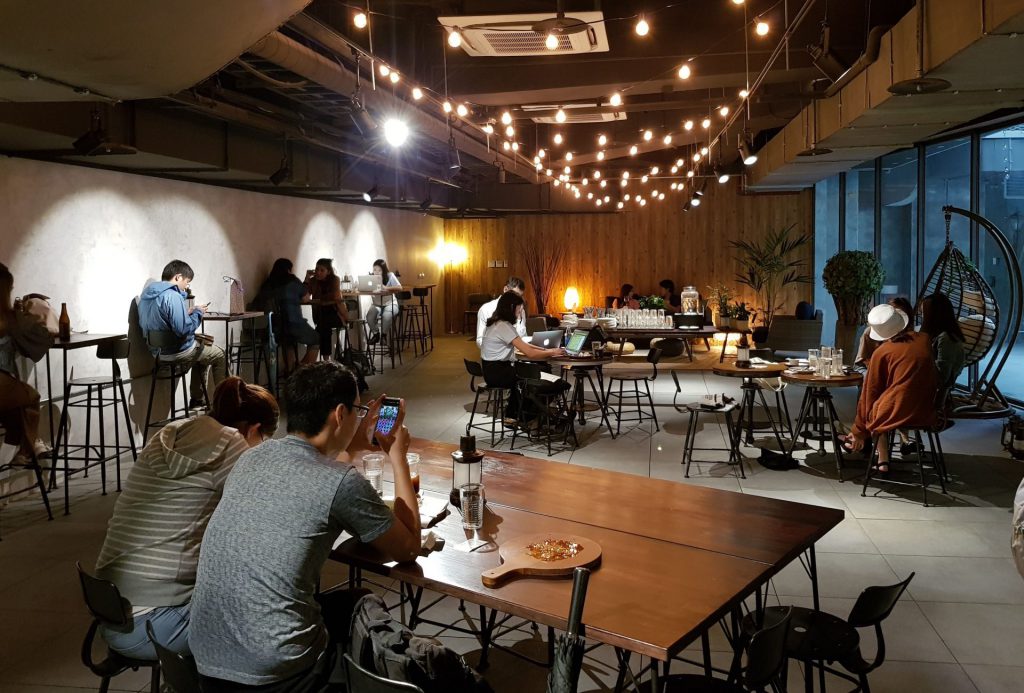 Avenue's all-western menu is varied enough to appeal to most. Pizza, pasta, sandwiches and burgers, and some salads if you're feeling more healthy. Small bites and desserts are also available.
They also have a nice looking brunch menu, but this is only available during weekends.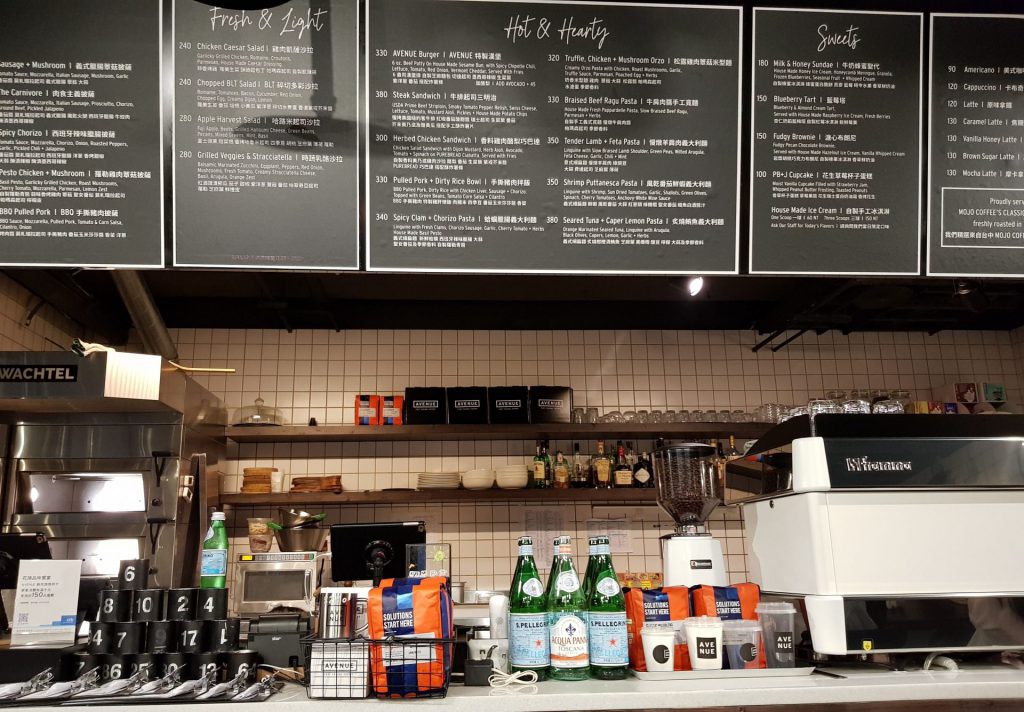 In honesty, we've yet to try any of their main dishes, simply opting for their Blueberry Tart, but it was exceedingly tasty.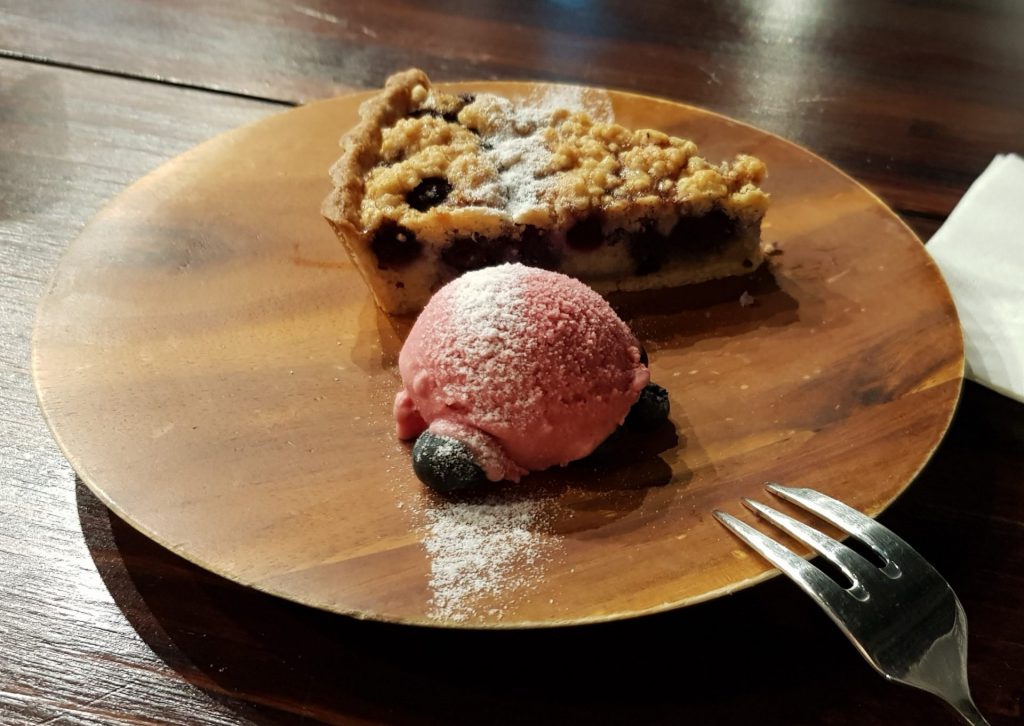 We will be back to try more, to see if the 'Fast' part of their name is true.
Avenue have lots of cafe-type drinks, including of course plenty of espresso-based coffees. They're not large, but they're tasty.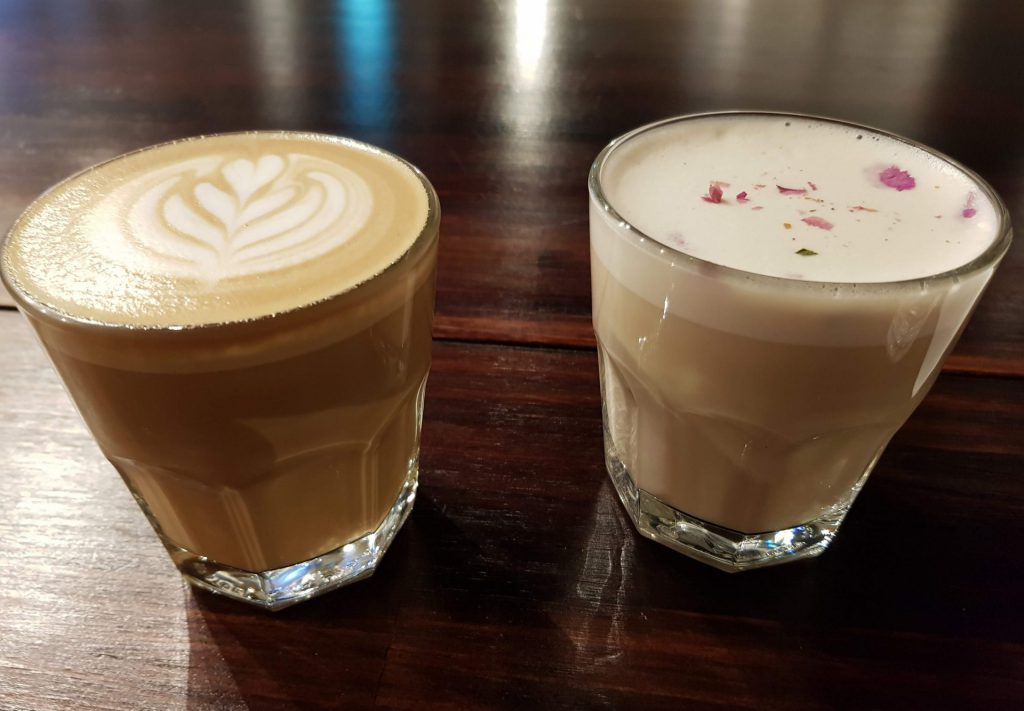 The restaurant side of them serves wines and draft craft ales, and they have a nice happy hour for these – only NT$150 for a Redpoint or Taihu ale. Avenue also serve some amusingly named cocktails such as Death in the Afternoon and Call Me a Cab, all for NT$300.
Even though Avenue is located a fair way from any MRT station, it's modern and urban setting make for one of the nicest eateries in Taipei, and is also a great place to take your laptop.
Pros
Stylish and modern
Good for working
Cons
Quite a walk to the closest MRT
Price: $$$
Level of English: Good (English on menu)
Traveller Tips
Closed on Sundays and Mondays
Avenue Fast Casual Eatery Location
Closest MRT: Xinyi Anhe (red line – exit 2)
Located Nearby
If you have found the information on this page helpful, please take a minute to share this post by clicking one of the links below. Your support would be greatly appreciated :)