As far as I'm aware, Chinita's Cubano is the only place in Taipei where you can try an authentic Cubano.
For the uninitiated, a Cubano is a Cuban toasted sandwich made with Cuban bread, meat, cheese, pickles and a sauce, usually mustard. The large influx of Cubans to Florida in the early 20th century made them popular there too, albeit with some minor changes to the ingredients (mayonnaise instead of mustard, for example).
The Taiwanese owner of Chinita's Cubano studied in Florida and immediately fell in love with these toasted treats. Her passion drove her to set up a Cubano place in Taipei to spread the love to others.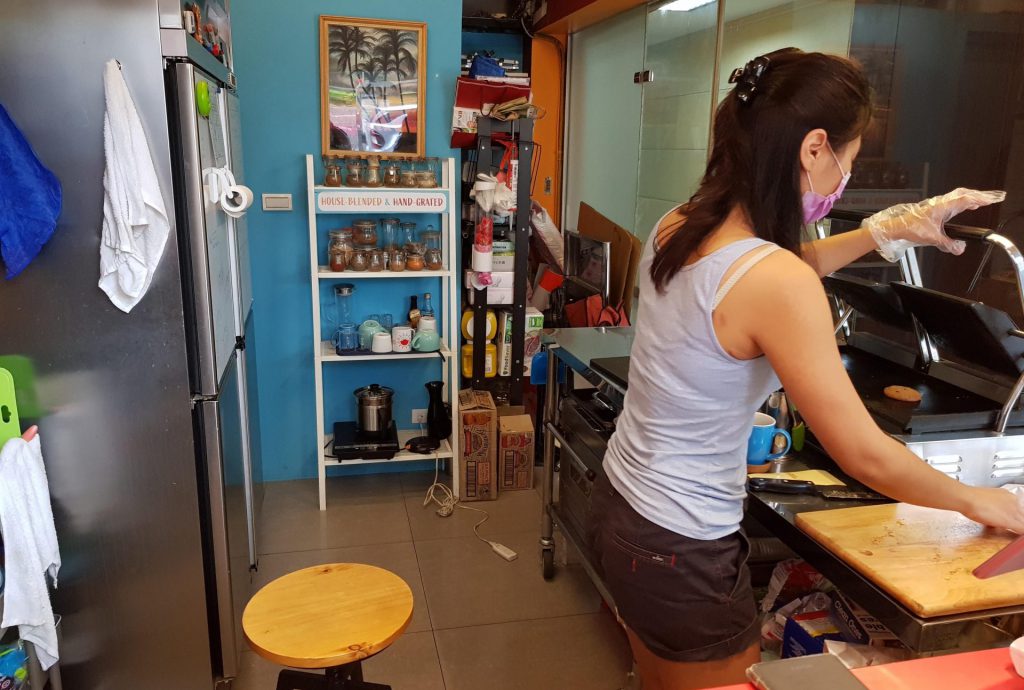 Chinita's Cubano mainly caters to takeaways, although there are a few stools available should you wish to eat there. The menu only consists of three sandwiches, with some drinks and homemade cookies.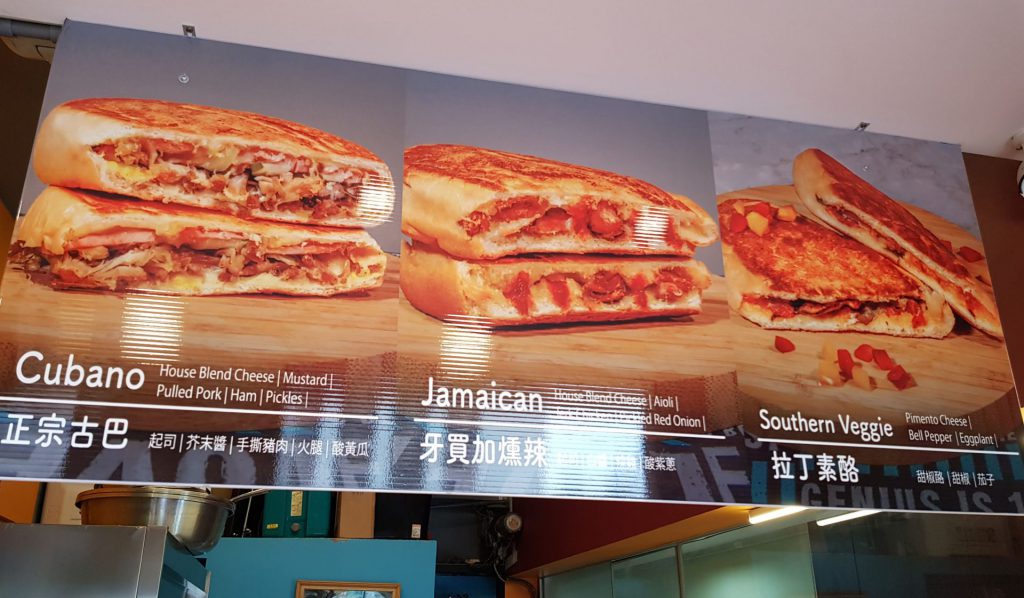 The Cubano is made with pulled pork & ham, the Jamaican contains jerk chicken, plus there's a vegetarian option with bell peppers and eggplant.
These all come in two sizes, the difference being the amount of filling inside:
Lite, for NT$120
Regular, for NT$200
She also has a monthly special, which during my visit was the aptly named Barbie Chick, with BBQ chicken, cheese, bacon and fried shallots.
After the sandwich is prepped, it's pressed onto the grill for a few minutes and cut in two.
The Cuban bread, which she makes before opening shop each day, is soft inside with a toasted crispiness. The generous filling of a regular size Cubano is a delicious mix of succulent meat, sharp pickles and comforting melted cheese, and is plenty to satisfy any lunchtime cravings you have.
A hearty sandwich in every sense of the word!
A revisit is definitely on the cards to try the Jamaican version.
Chinita's Cubano offers a unique chance to try some authentic Cuban sandwiches – made with love.
Menu
Pros
Authentic Cubanos
Friendly service
Price: $$
Level of English: Very good (English on menu)
Traveller Tips
Monthly specials found on their Facebook page.
Location
Closest MRT: Nanjing Fuxing (red line – exit 2)
Located Nearby
If you have found the information on this page helpful, please take a minute to share this post by clicking one of the links below. Your support would be greatly appreciated :)