With many expats staying put this Christmas, and the growing popularity of celebrating the holiday in Taiwan, many restaurants, bars, hotels, and bistros are rolling out their Christmas dinners. From turkey to ham, crème brulee to cranberry, here's everything you need to know about Christmas dinner in Taipei this year.
Watch this space for continual updates as more information becomes available.
---
IKEA
The Swedish furniture giant has been slowly adding to their variety of imported foods in their Hej! Bistro, and this year they're offering a complete dinner set for Christmas.
The IKEA takeaway party set is for four to five people and includes honey roasted chicken, Swedish meatballs, avocado and shrimp Caesar salad, and baked chicken alfredo as mains. Sides include cheesy herb turkey sausage and French Fries, along with the chain's famous vegetable medallions. Top it off with crème brulee and sparking apple and lingon or pear drinks.
The components of the set can be ordered separately, with other add-ons including roasted pork ribs, pork knuckle, and chicken wings. The add-ons range from NT$100 to NT$450 each.
How to order
Early bird ordering, from November 1 to November 30, costs NT$1,580. From December 1st through 28th, the set is NT$1,880.
Orders must be placed in-person at any IKEA location and paid for on the same day. Orders should be at least five days in advance from the date of pickup.
---
Far Eastern Plaza Hotel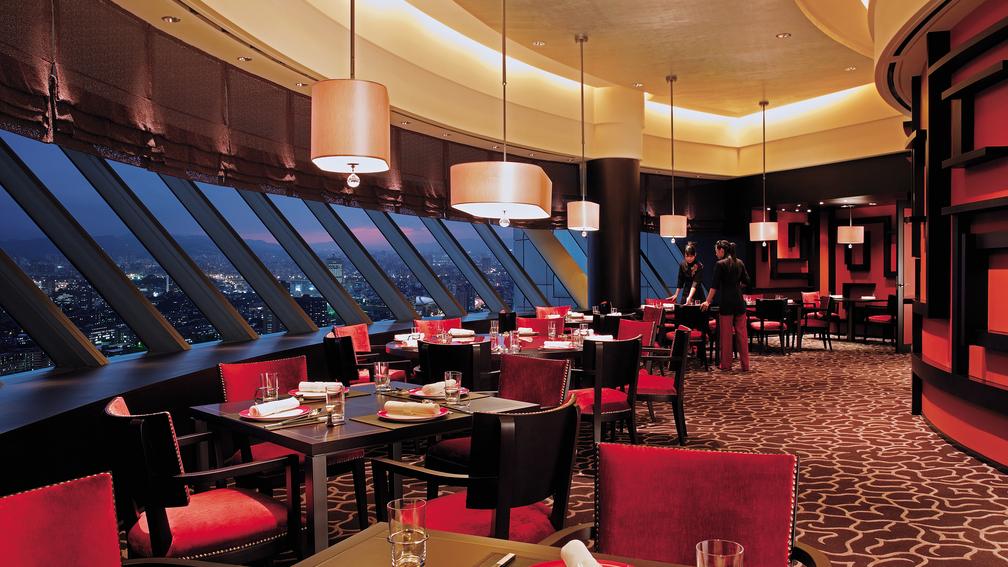 This luxury hotel, located on Dunhua S. Road, is offering three takeaway box dinners through their first floor Cake Room.
The NT$4,800 roasted beef ribeye with mashed potatoes, mushrooms, and carrots in a red wine gravy is suitable for 6-8 people.
An 8-10 person feast of turkey with honey chestnut stuffing, mashed potatoes, brussels sprouts, cabbage, and a side of cranberry and gravy can be had for NT$3,480.
A glazed ham with home-style roasted potatoes, sautéed winter vegetables, pineapple gravy, and mustard makes up the 6-8 serving, NT$2,800 final box.
How to order
Orders must be placed by phone at 02 7700 3155
---
Amba Hotel Songshan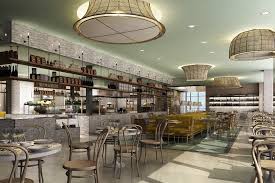 The Amba Hotel Songshan is offering an extensive Christmas menus as well as a buffet for diners this holiday season in the Que woodfired grill on its 17th floor.
Starting Christmas Eve, Que will offer a Christmas semi-buffet menu from 17:30 to 21:30. On the menu are unlimited starters, a seafood bar, soups and sides, dessert, soft drinks, coffee, and tea. For main dishes, enjoy lobster, prime steak, lamb chops, or Norwegian salmon.
Dinner is NT$2,200 per person for those aged 13 and up, NT$1,200 for children aged 6 to 12, and free for children under 6.
From December 19th to 23rd and 25th to 27th, Amba offers a sharing set for two. The set includes honey cranberry walnut bread, soup, salad, and a choice of roasted turkey or beef wellington. For sides, diners can choose truffle fries, roasted vegetables, or mashed potatoes. A festive Christmas tree cake tops off the meal. The set is NT$4,200 for two and available from 17:30 to 21:30.
Bringing kids? Santa will pay a visit to Amba on Christmas Eve from 20:00 to 21:00 to hand out treats for the little ones.
How to order
Reservations can be made from December 19th to 27th by calling 02 2653 2899
---
The Brass Monkey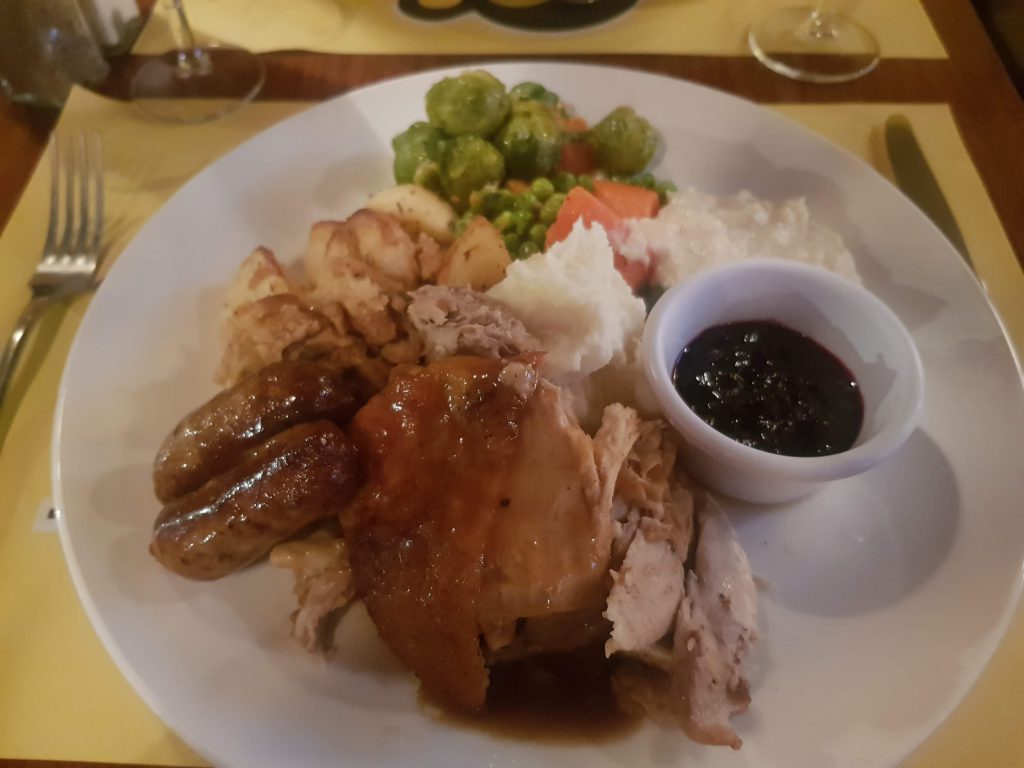 The Brass Monkey will be serving Christmas Meals for just three days over the Christmas period.
You'll get everything you would expect from a yuletide meal, including turkey, sausages, mash, stuffing, a medley of vegetables (including of course brussels sprouts), along with gravy, cranberry and bread sauces.
The NT$850 price will also include a starter, dessert, and tea/coffee. For an extra NT$200 you can add two glasses of wine or two bottles of beer.
How to order
23rd to 25th December inclusive from 17:00
You will need to book at least 2 days in advance. Call 02 2547-5050
---
On Tap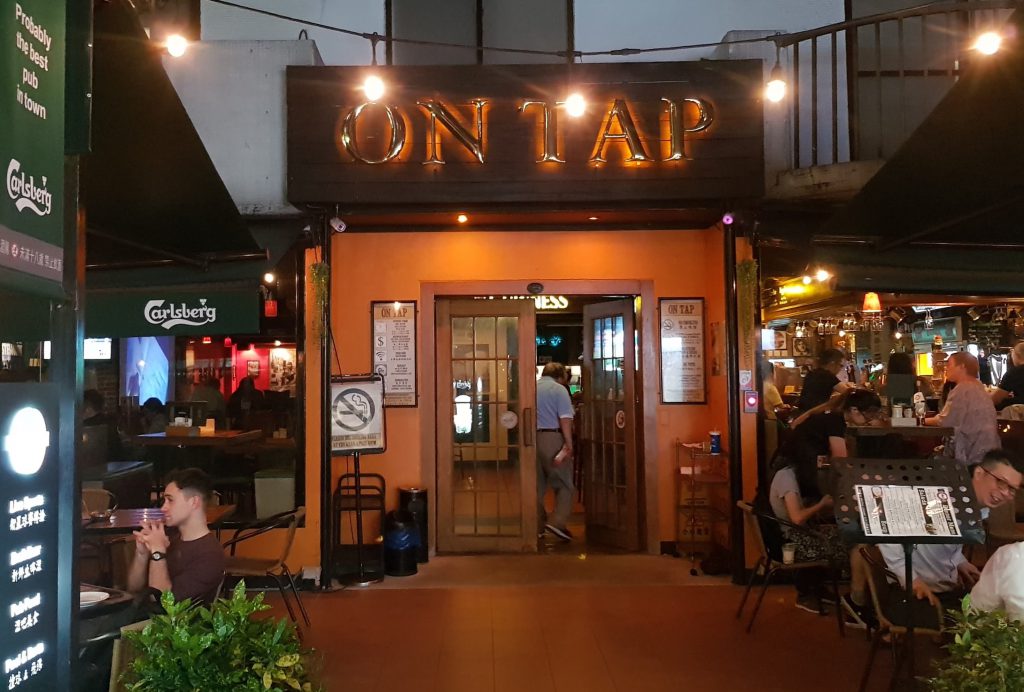 On Tap have just released their Christmas Menu details for 2020. For only 4 days, they will be serving authentic Christmas meals.
For NT$850 you'll get the following:
Soup of the Day
Roast Turkey Dinner (including Roast Potatoes, Pigs-in-Blankets, Stuffing, Carrots, Brussels, Broccoli, Mashed Potato, Cranberry Sauce, Gravy)
Home-made Fruit Cake with Rum Sauce or Chocolate Brownies with Ice Cream
Glass of Wine or English Ale
How to order
From Thursday December 24th to Sunday December 27th inclusive.
Either email them at ontaptaipei@gmail.com, or call 02 2741-5365 after 17:00
---
Other Topics
If you have found the information on this page helpful, please take a minute to share this post by clicking one of the links below. Your support would be greatly appreciated :)