These hugely popular local restaurants and food stands have finely-tuned their recipes over many years and established themselves as some of the best places to eat in Taipei. Having been featured in many magazines and even on TV, they are well-known throughout Taiwan.
However, they're very popular and thus you'll usually need to wait a while to served – I've added the best time to visit each place below.
Jin Feng Braised Pork Rice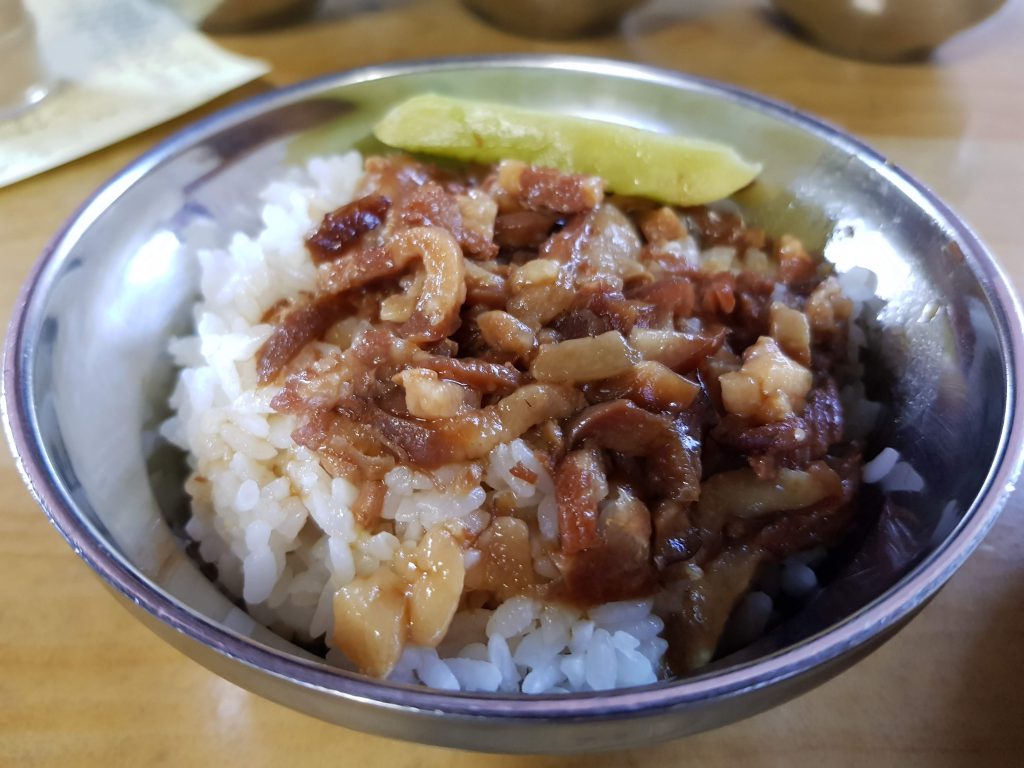 Probably the most famous local restaurant in Taipei, their braised pork rice dish is immensely popular with both the locals and tourists, although you'll need to be prepared for a long wait to get a table. If you're visiting the Chiang-Kai Shek Memorial Hall, Jin Feng is very close by so I would urge you to visit here and sample their delicious (and very cheap) dishes.
Best Time to Visit:
Weekday evenings 19:00 – 00:00
---
Yong Kang Beef Noodles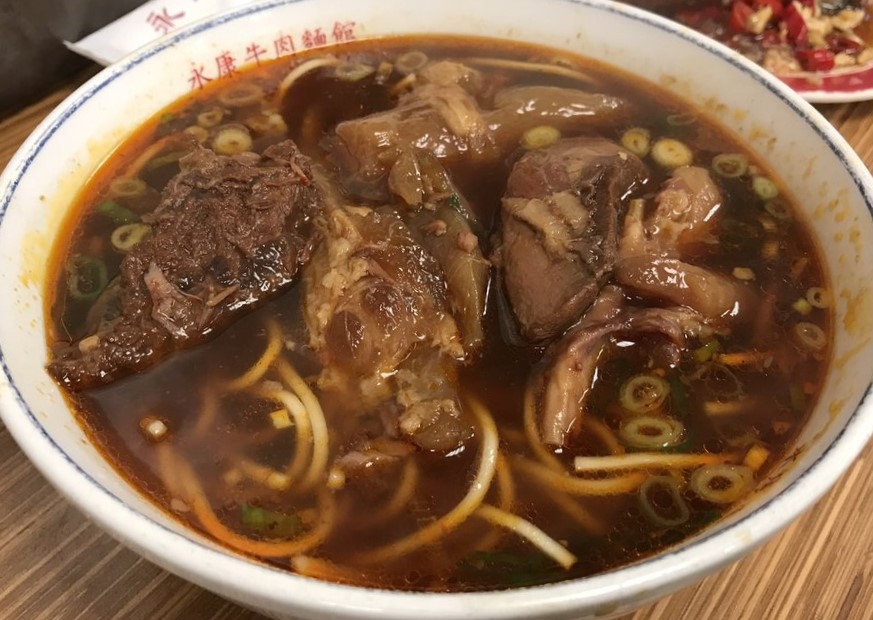 Another extremely popular local restaurant, Yong Kang Beef Noodles have been serving their famous beef noodle dishes since 1963. The dish is deep and rich in flavour, and their side dishes are pretty great too. The best time to eat here is during a weekday evening – if you're lucky, you may even avoid queuing.
Best Time to Visit:
Weekday evenings 19:00 – 20:00
---
Ay Chung Flour Rice Noodles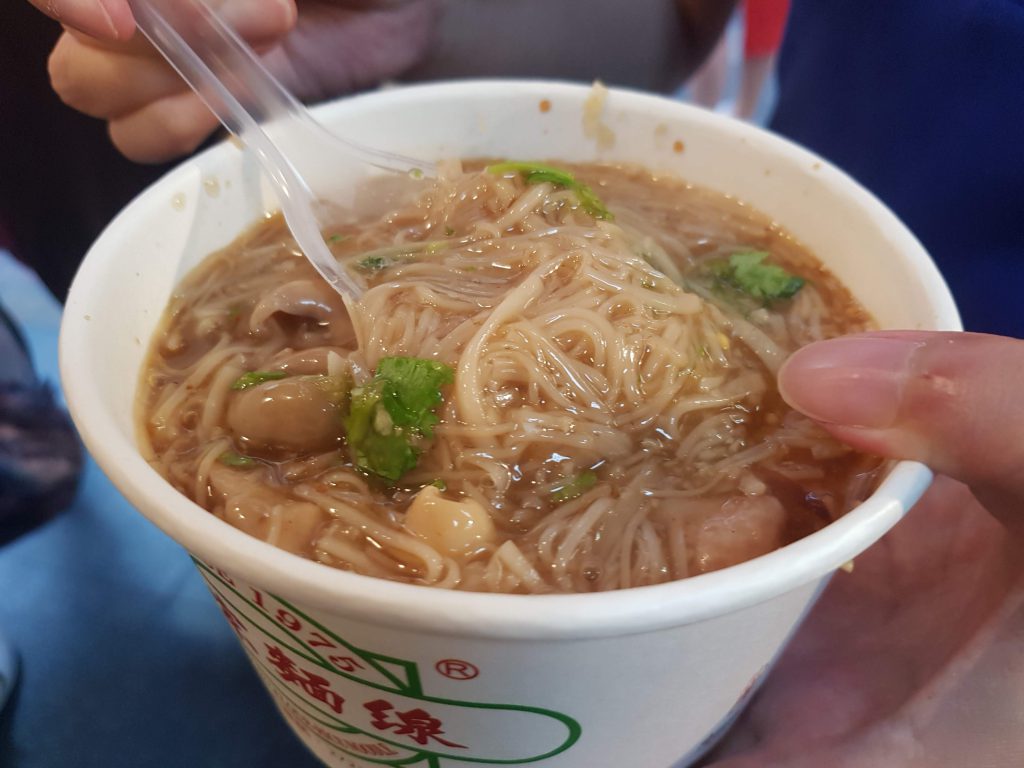 Another extremely popular local place, Ay Chung have been serving flour rice noodles since 1975. If you can stomach the pieces of pig intestines found within, it's definitely worth queuing for. The good news is the staff are extremely efficient at serving people, so don't be daunted by the long queues.
Best Time to Visit:
Weekday afternoons 14:00 – 17:00
---
Fuhang Soy Milk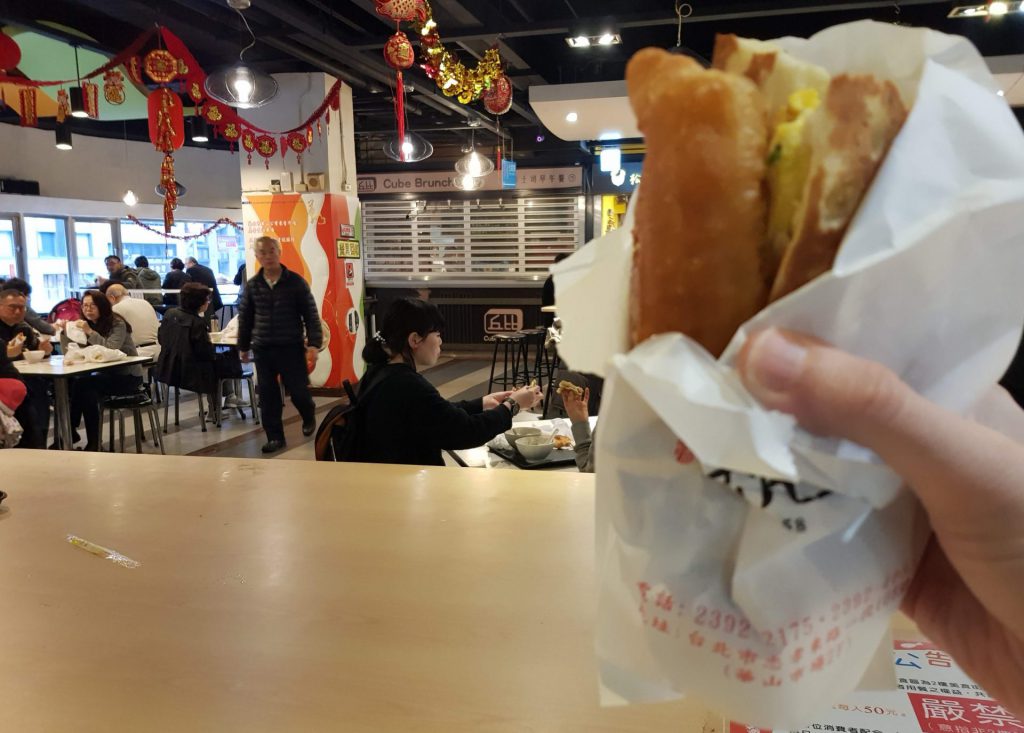 Arguably the most popular breakfast place in Taiwan, Fuhang Soy Milk consequently attracts huge numbers of hungry folk who flock here to sample their delicious soy milk, deep-fried dough sticks and freshly roasted buns. Queue times here will often exceed an hour so you'll need to wake very early to see what all the fuss is about.
Best Time to Visit:
Tuesday – Friday, 05:30 – 07:30
---
Yong He Soy Milk King
If you don't won't to queue for an age at Fuhang Soy Milk, Yong He Soy Milk King is a very good alternative. Their savoury churros are some of the best in Taipei, while their soy milk and deep-fried radish cakes are delicious. Open 24/7 except for Sunday afternoon when they give the place a thorough clean, you've no excuse not to give them a try.
Best Time to Visit:
Tuesday – Friday, 05:30 – 09:00
---
Eastern Ice Store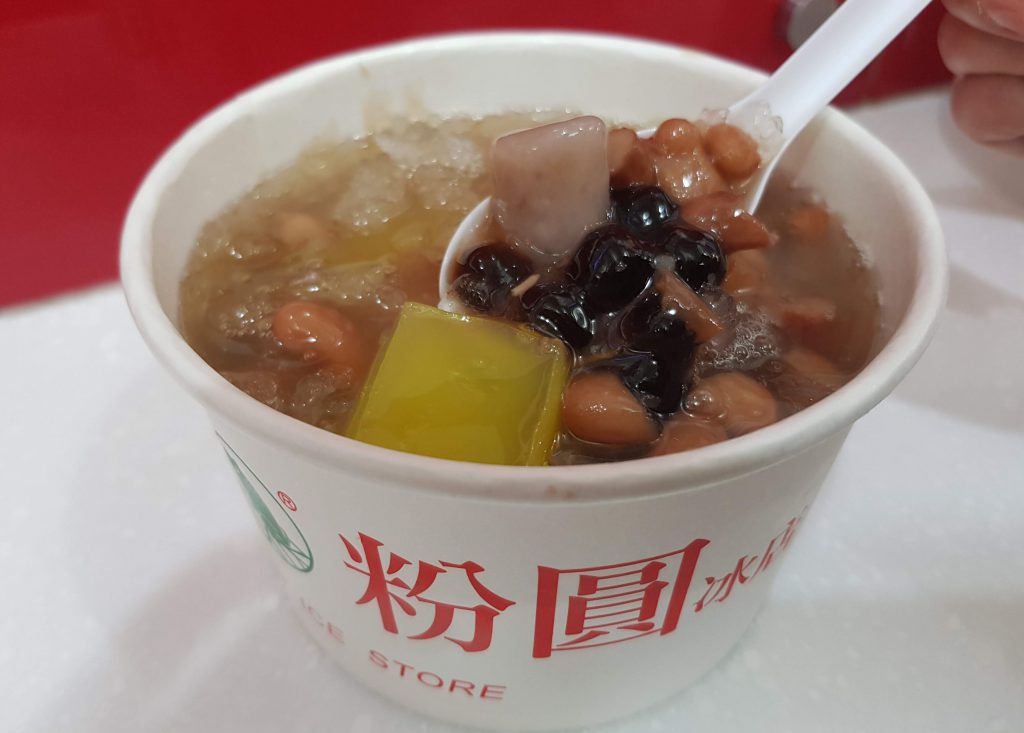 Situated in the heart of the Daan district, Eastern Ice Store is one of the most popular dessert places in Taipei. You can choose your ice mix from many softened and sweetened ingredients such as taro, sweet potato, tapioca, peanuts, beans and jellies. Having first opened over 20 years ago, they have gained a huge reputation for they deliciously refreshing desserts.
Best Time to Visit:
Weekday afternoons
---
Tian Jin Onion Pancake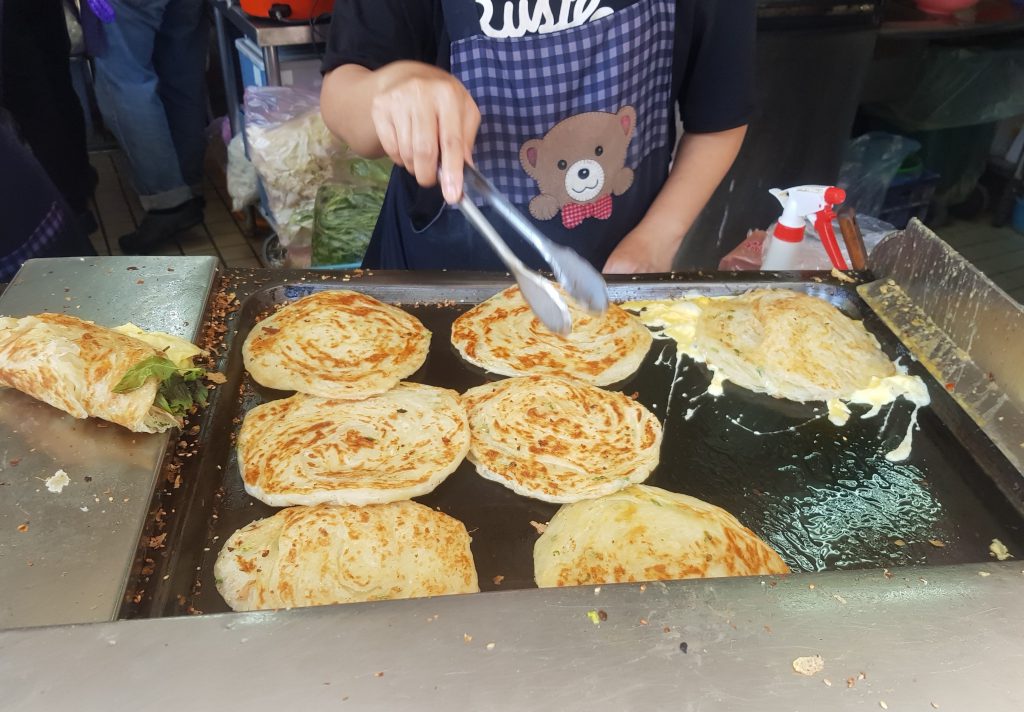 Found on the famous Yongkang Street, this very popular stand has been serving these delicious breakfast pancakes for many a year. The pancake dough is mixed with scallion, and then fried and beaten until soft and flaky. With the addition of some tasty fillings such as egg, cheese and sweetcorn, these moreish snacks will have you coming back again and again. Expect long queues, especially at weekends.
Best Time to Visit:
Early weekdays (open from 08:00)
---
Lan Jia Traditional Taiwanese Snack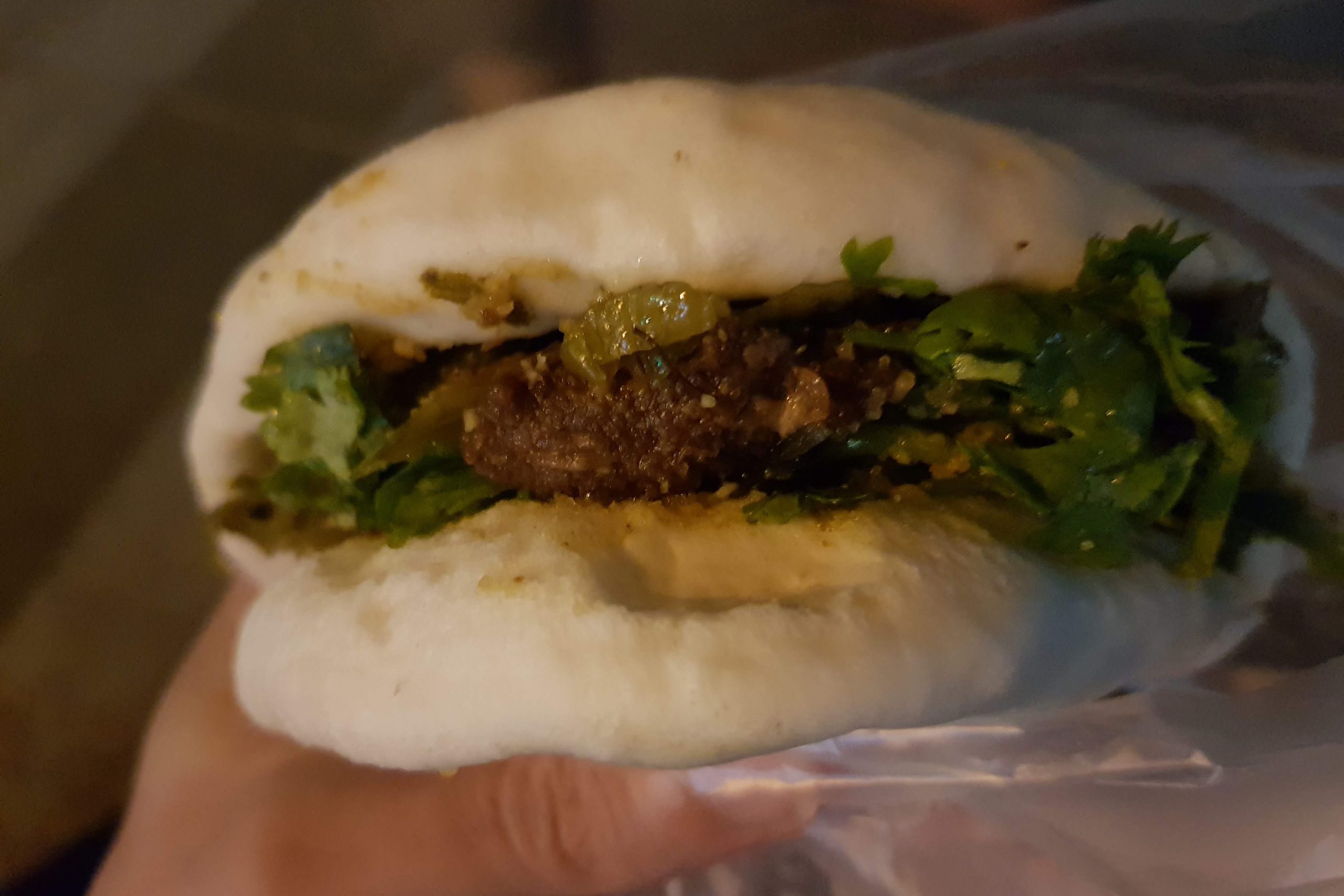 Found within Gongguan Night Market, the best way to describe Lan Jia Traditional Taiwanese Snack is like a Taiwanese Hamburger. The steamed soft white bao buns are filled with marinated fatty pork meat that's been mixed with pickles, peanut powder and coriander. So good are these, they have even been recommended in the official Michelin Guide. Be aware that there are two queues here – one for eat-in and one for takeaway.
Best Time to Visit:
Weekdays mid-afternoon or late night (closes at 23:00)
Click here to read more about Lan Jia Traditional Taiwanese Snack
---
Locations
Other Topics