Originating from Hong Kong, KaiKai Dessert serves delicious HK-style sweet soups.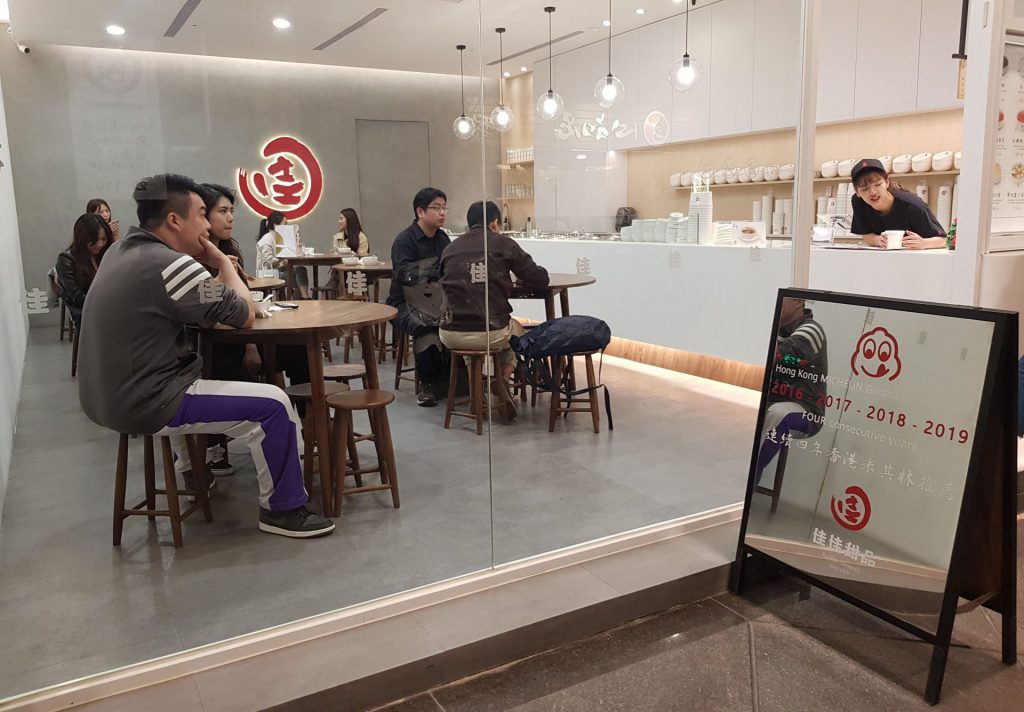 The original Hong Kong branch was established in 1975, and has been awarded a place in the Michelin Guide for the last four years running, so we were keen to see whether either of the branches in Taipei were a match for this.
Both branches are located in the Xinyi district, one found within the Shin Kong A11 mall, and the one we tried is found just north of the City Hall MRT.
It's a clean and minimalist dining area. KaiKai Dessert's menu (see below) has around a dozen desserts available with illustrations and a brief description of each item in English.
During the summer months, their desserts will be ice-based, but during the colder months (when we went) they offer hot variations.
I love ginger, and there were a couple of ginger-based soups available. One with sweet potato, but the one I chose was the Glutinous Rice Dumplings in Sweet Ginger Soup. My better half chose the Snow Fungus Braised in Sweet Almond Soup. Prices range from NT$95 to NT$138 and both of ours were reasonably priced at NT$110 each.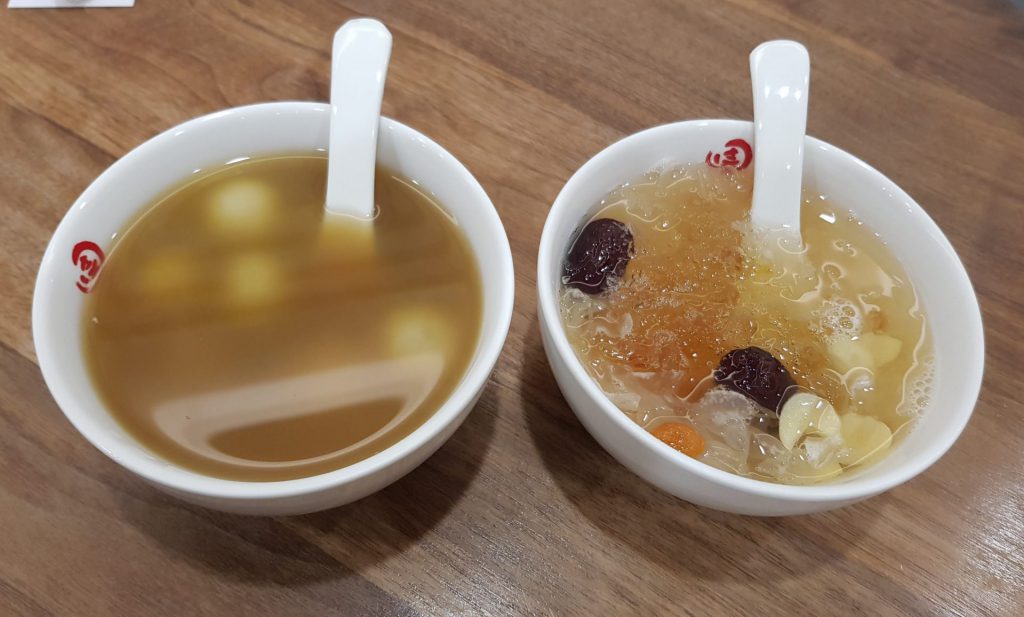 It's a good job I love ginger as there was no getting away from it in my dish. It was very gingery, maybe too much so for some people's tastes but for me it was spot on, and certainly warmed me up from head to toe. The glutinous rice balls, filled with sesame were divine.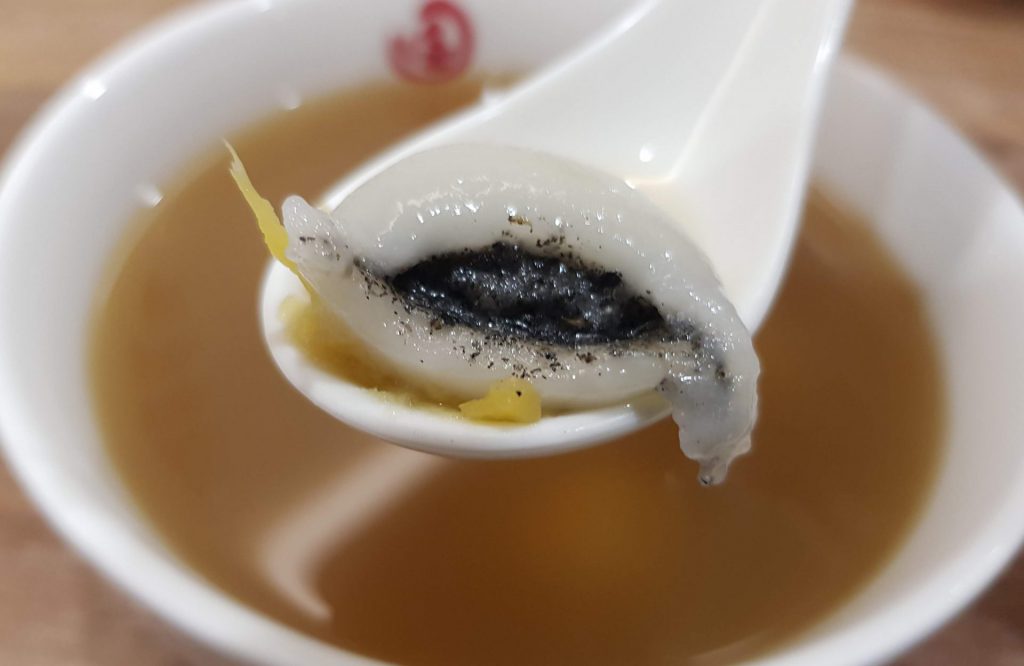 The snow fungus dish came with prunes to, and even though this probably wasn't to my liking, my girlfriend thought it was excellent.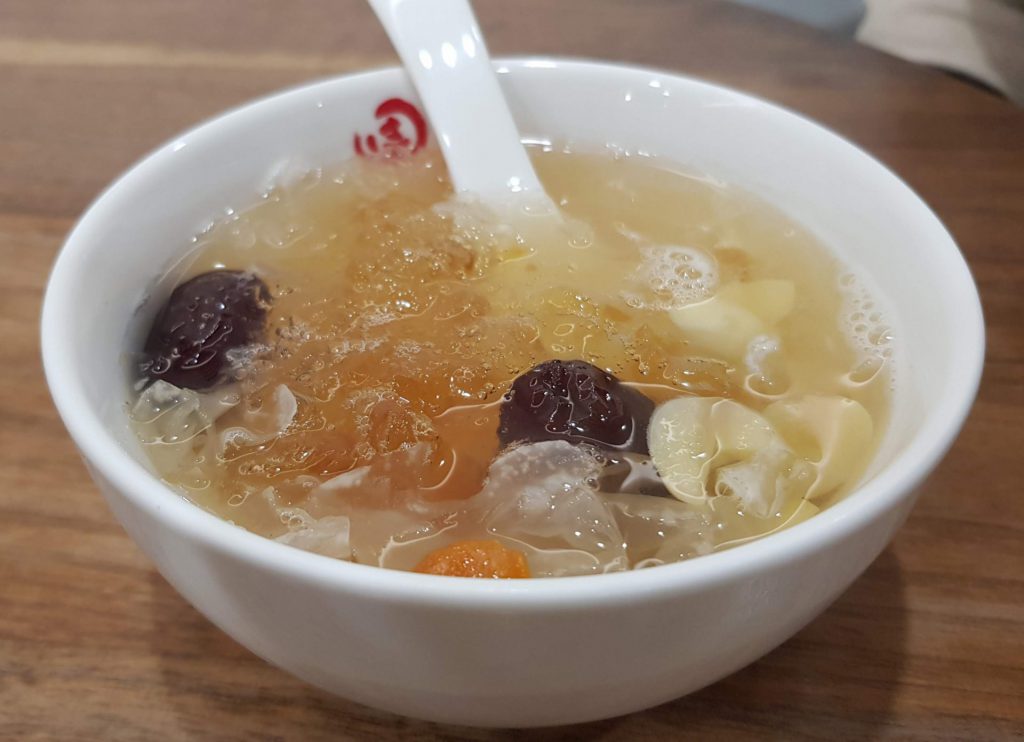 Other dishes I'm keen to try here are the Red Bean Soup with Lotus Seeds, and the Black Glutinous Rice Dessert with Coconut Milk. We'll come back to KaiKai Dessert again soon as the desserts we tried this time were first rate.
Menu
Pros
Worthy of a place in the Michelin Guide
Cons
No English spoken but menus are in English
Price: $$
Level of English: Low (English on menu)
Traveller Tips
Desserts can be taken away if preferred.
KaiKai Dessert Locations
Closest MRT: City Hall (blue line – exit 1)
Closest MRT: City Hall (blue line – exit 3)
Located on 1F walkway of Shin Kong A11
Located Nearby
If you have found the information on this page helpful, please take a minute to share this post by clicking one of the links below. Your support would be greatly appreciated :)