Range Bistrokaya, as the name suggests, is a cross between and bistro and izakaya restaurant, serving cocktails and small plates of food.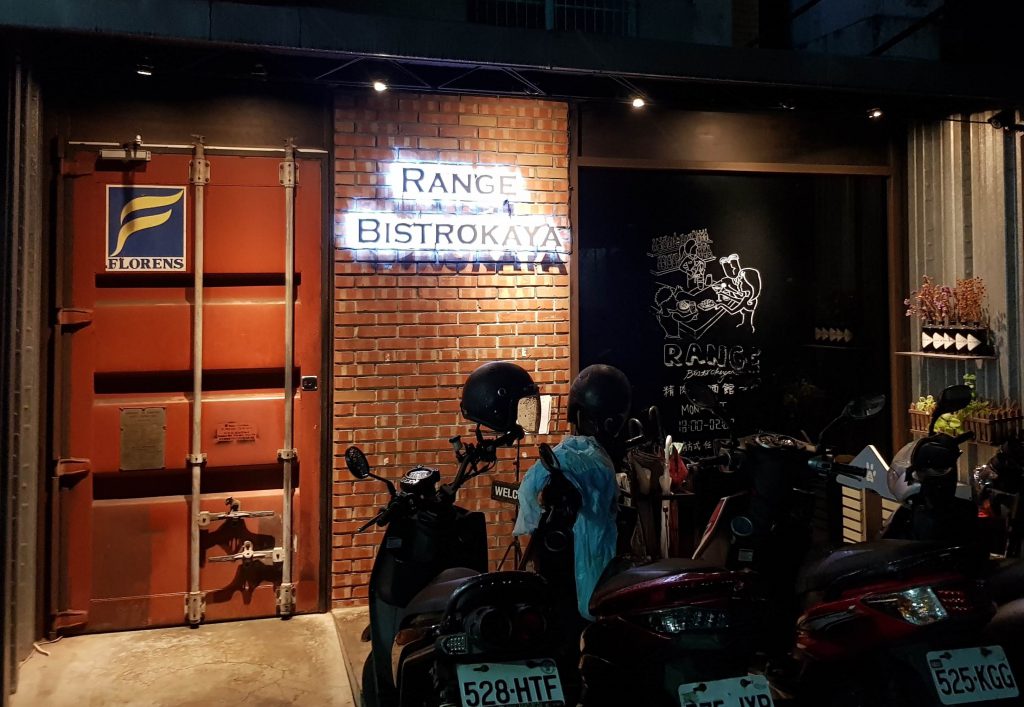 Situated close to the Taipei City Hall, the establishment is cosy and nicely fitted out, with an open kitchen where you can watch the skilled chefs preparing and cooking one of the many dishes available.
You'll typically need to order 5 or 6 dishes for two people. They have a number of beef dishes available, with the more premium Wagyu beef or Diced Beef Premium, which we tried and was succulent and one of the best beef dishes we've tried in Taipei.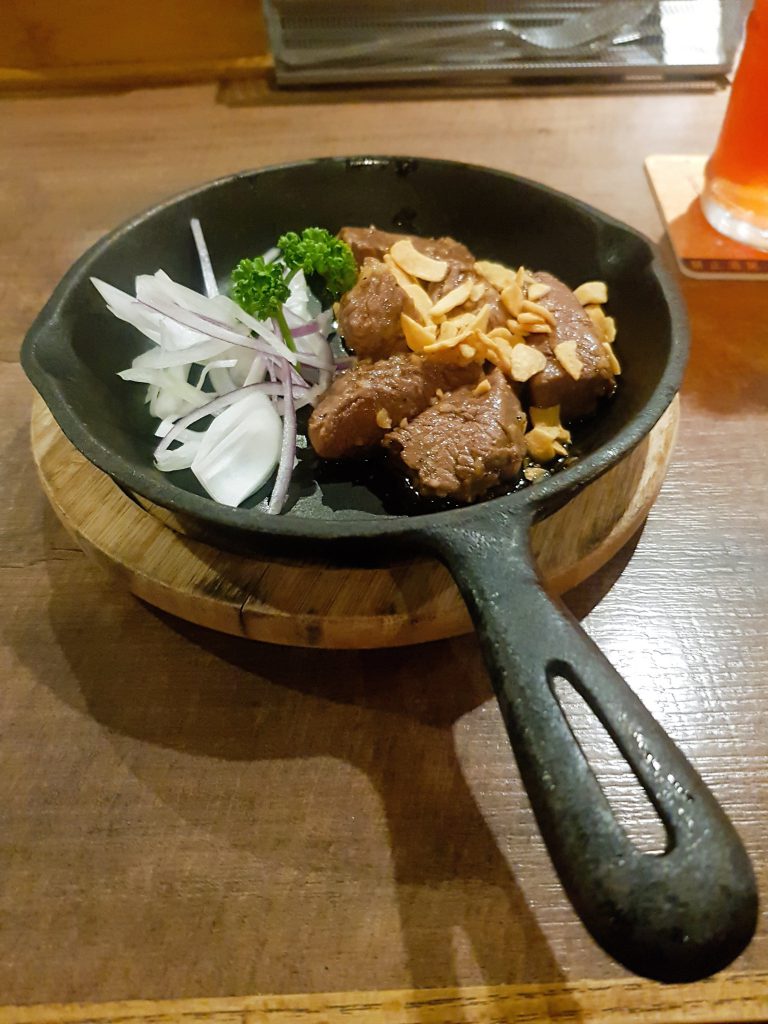 Their fish dishes are equally as nice, with the mouthwatering Prawns, squid, salmon, scallop and cuttlefish, or you could opt of a seafood combo comprising of all of the above.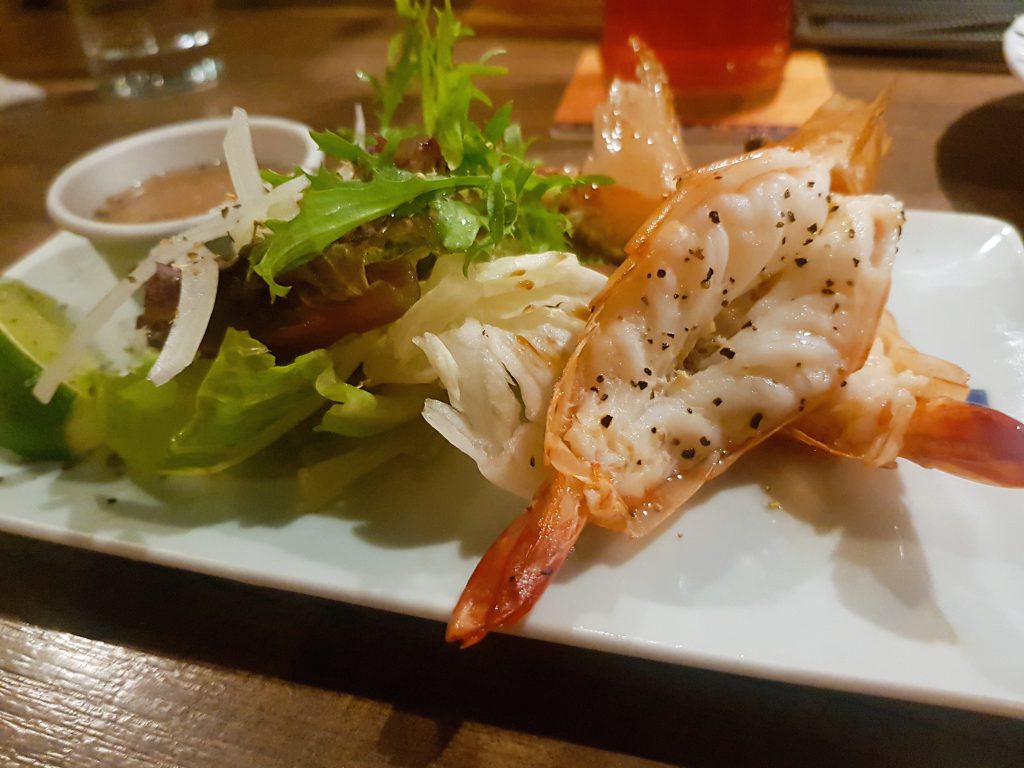 We also tried the mozzarella sticks with pork – they too were exceptional. In fact, all the dishes we tried looked and tasted amazing.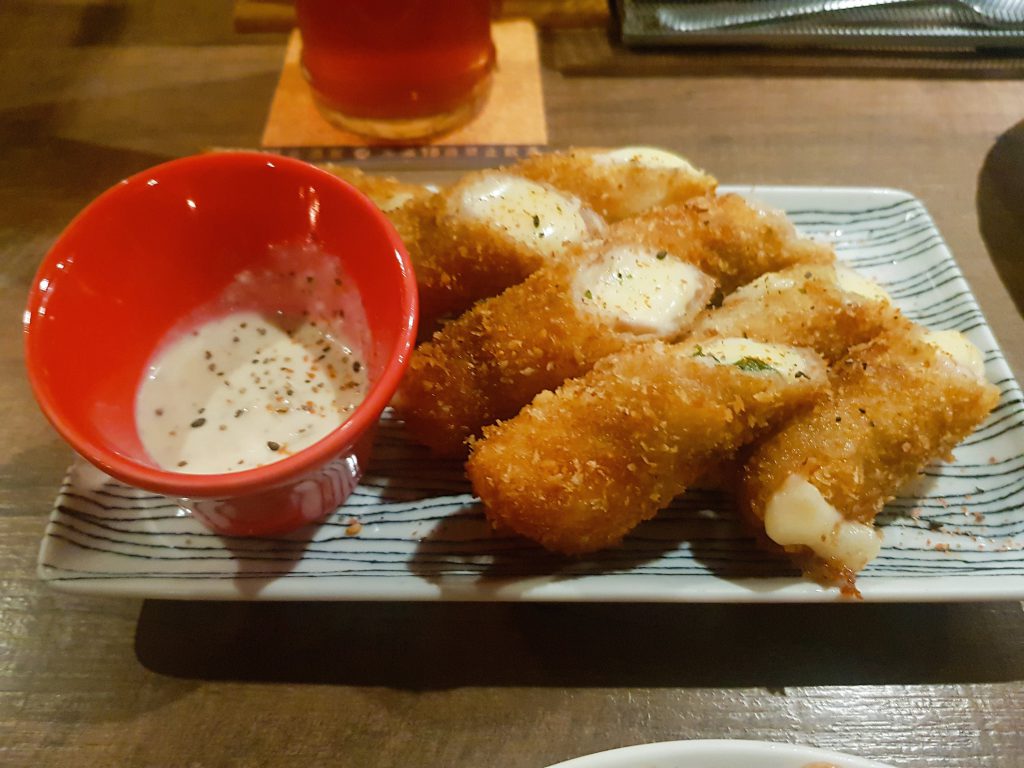 You'll probably need to order 5 or 6 dishes to satisfy two people's hunger. We chose the Pork Shoulder and Smoked Salmon Salad, with a lovely yellow mustard sauce.
You can often tell how good the cocktails are likely to be be the choice of spirits behind the bar, and Range Bistrokaya have only high quality spirits – not a Bell's whiskey or Gordon's gin in sight. Their House Special Cocktail, which is a mixture of beer, vodka and gin was very strong but with a deep multi-layered flavour.
My girlfriend isn't much of a drinker, so she tried the refreshing Grapefruit Spritzer.
You'll pay more than your average bar in Taipei, but I would definitely say it's worth the extra as the food really is top-drawer, especially the meat and fish dishes.
We shall be returning to Range Bistrokaya to sample some of their other dishes.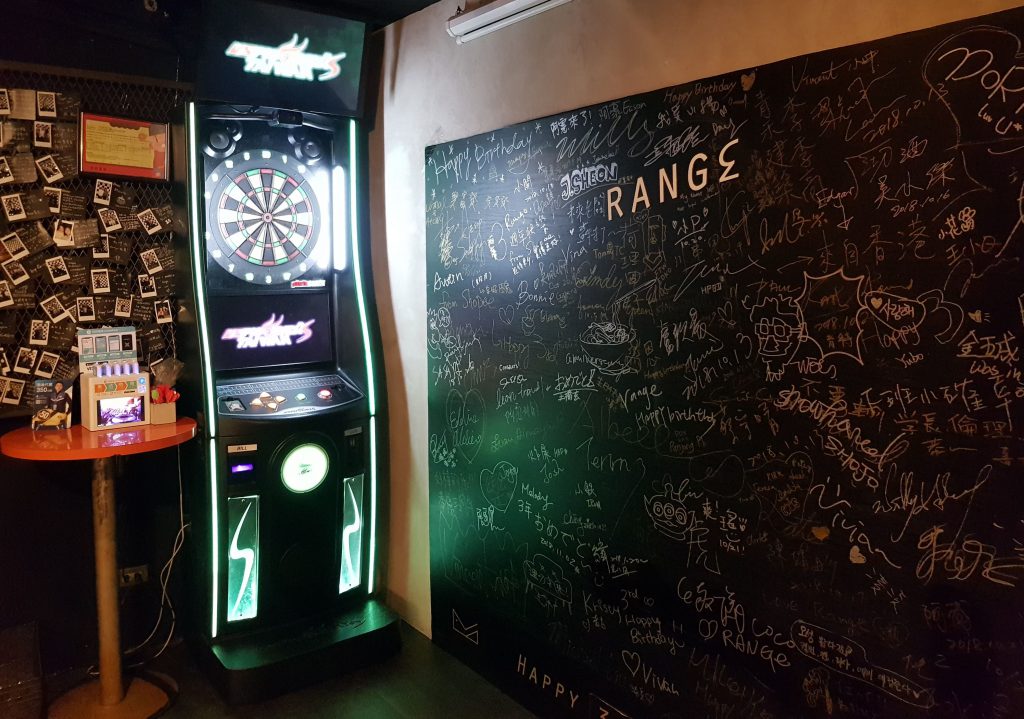 Pros
High quality meat and fish dishes
Cons
Not clear if you can book ahead
Price: $$$
Level of English: Good (English on menu)
Traveller Tips
Succulent beef is a must!
Range Bistrokaya Location
Closest MRT: Taipei City Hall (blue line – exit 1)
Located Near Range Bistrokaya
If you have found the information on this page helpful, please take a minute to share this post by clicking one of the links below. Your support would be greatly appreciated :)