Messypot is now permanently closed unfortunately

Click here to see to see all Vegan/Vege places on Travel Geek
Found next to the Technology Building MRT station, Messypot is a simple, no-frills vegetarian eatery that's perfect for a quick yet filling meal.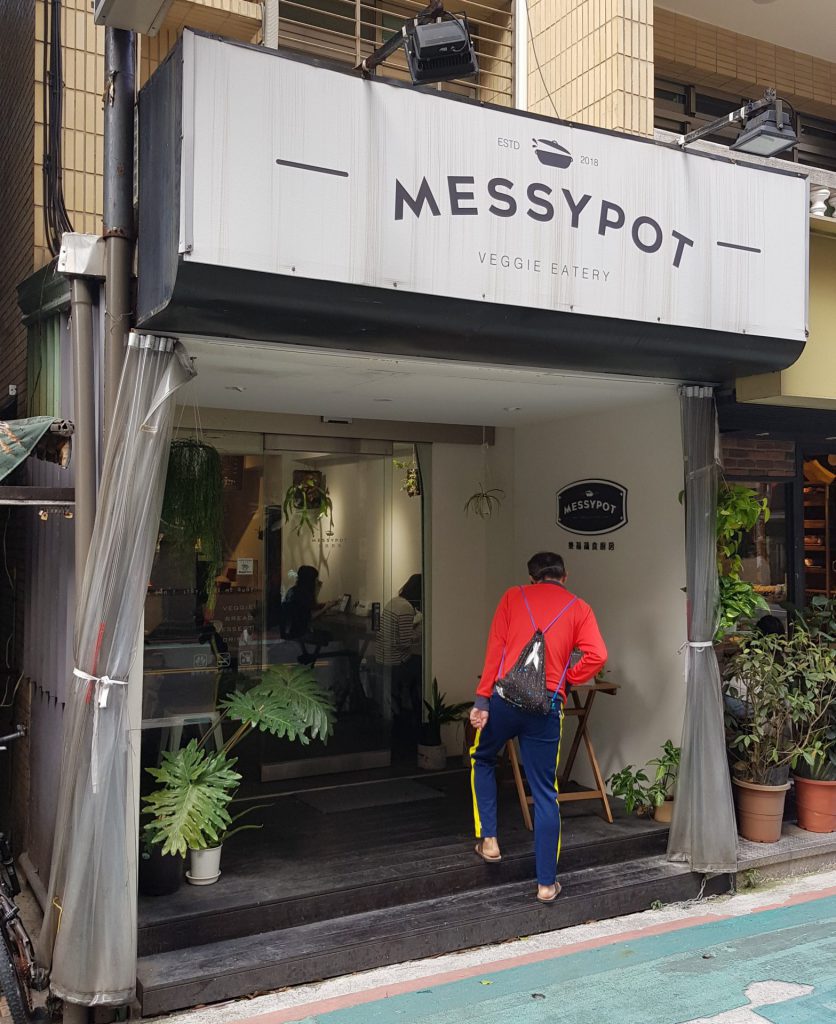 Even though Messypot describes itself as vegetarian, most of the dishes found here also cater to vegans. Each dish is labelled for clarity. The owner speaks perfect English and is eager to show you what they have to offer.
With four main dishes to choose from, these rotate every day, and can be purchased with bread, rice or noodles.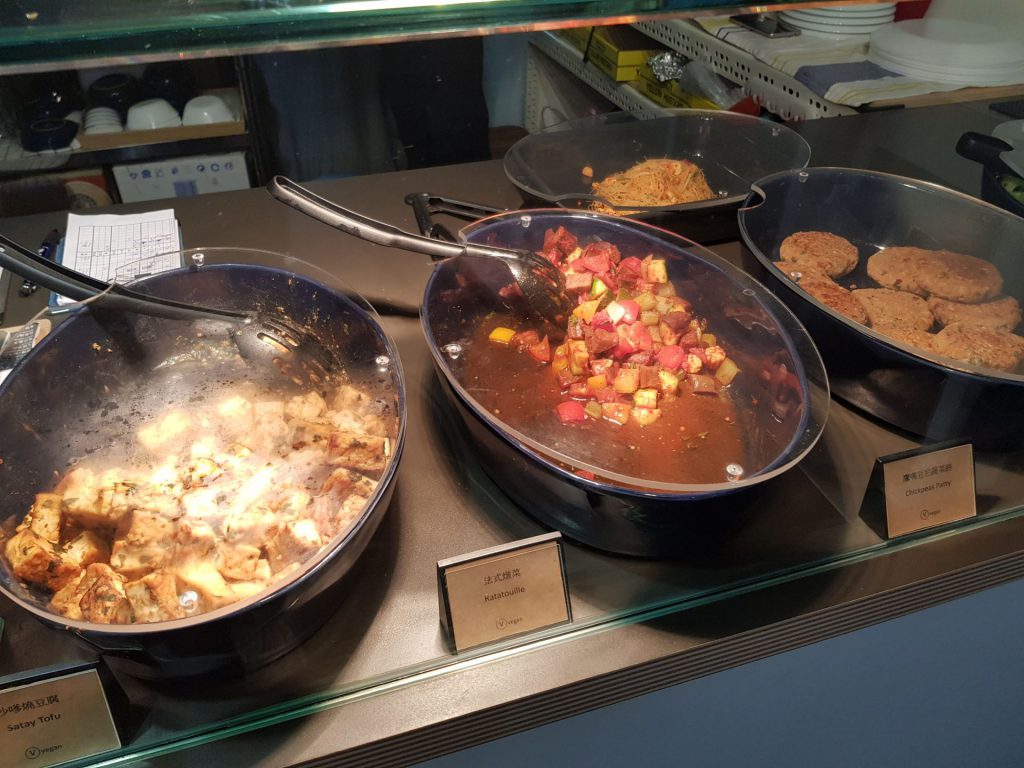 You can choose between the following
2 Mains & Homemade Bread
2 Mains & Rice or Noodles
2 or 3 Mains on their own
They also have a set meal for two which includes salad, drinks and cake.
During my visit to Messypot, the main dish choices were Satay Tofu, Chickpea Patties, Ratatouille and Mixed Vegetables. Some of these dishes I doubt you would find anywhere else in Taipei.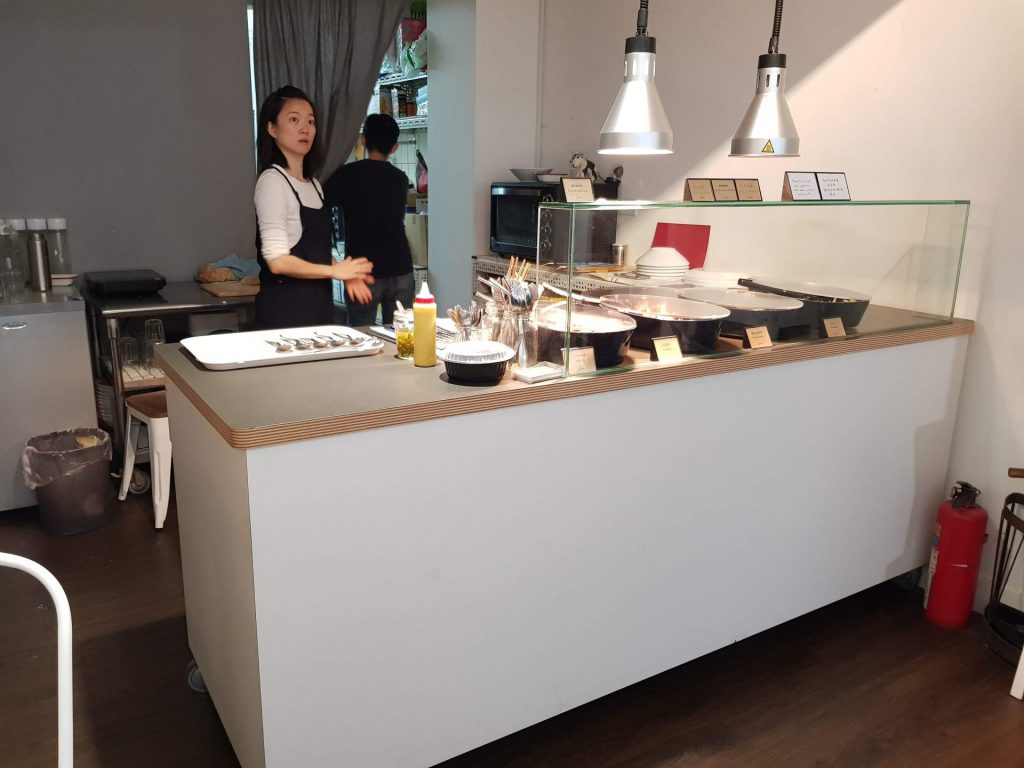 Messypot will post on their Facebook page the dishes for the current day. Even though this is in Chinese, you can still use Google Translate.
Other dishes on rotation include:
Indian Chickpeas with Vegetables
Thai Tossed Mushrooms
Vegetable Curry
Braised Cabbage and Cauliflower
I've not had a Ratatouille in a long time, so I went for this with the mixed veg, and chose the rice to go with it.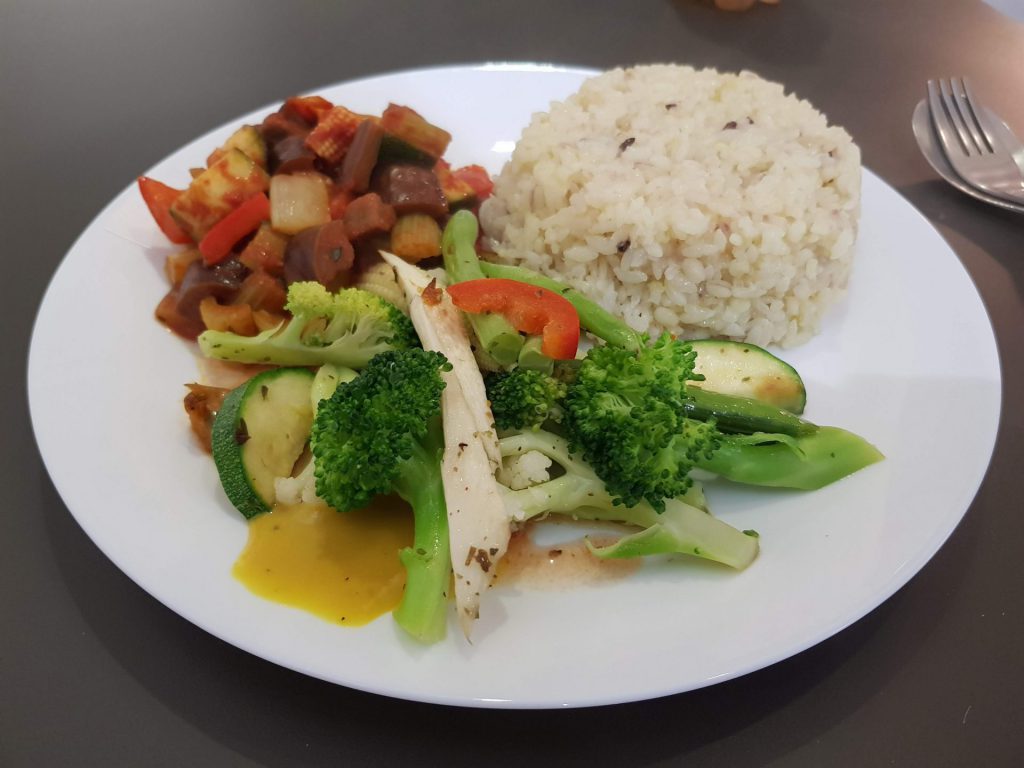 It's the perfect lunchtime meal. Quick, healthy and highly satisfying! At NT$190, I wouldn't say it's the cheapest lunch around, but for originality it scores highly.
Messypot also have a nice reward scheme.
5 meals will get you a free drink (which includes their delicious homemade lemonades). The next 5 will get you bread, the next 5 soup, and 5 more will get one of their homemade cakes.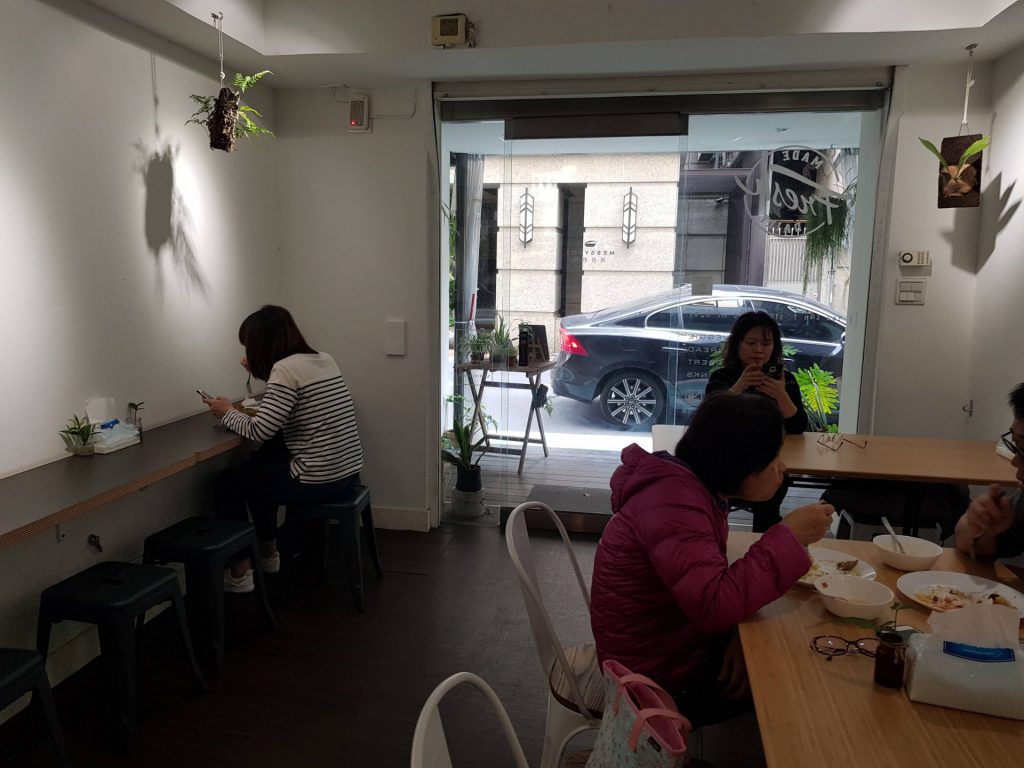 With so many original and enticing dishes to try, I will be back many times to take advantage of this reward scheme!
Menu
Pros
Right next to the MRT
Many dishes I've found nowhere else in Taipei
Price: $$
Level of English: Excellent (English on menu)
Traveller Tips
Check their Facebook posts for current main dishes, cakes, soup and drinks.
Messypot Location
Closest MRT: Technology Building (brown line – exit 1)
Located Nearby
If you have found the information on this page helpful, please take a minute to share this post by clicking one of the links below. Your support would be greatly appreciated :)