Whether you want to socialise or simply enjoy a nice quiet pint, Taipei has some great expat bars to choose from. If you're looking to enjoy some western-style ales or food, or prefer to sample some of Taiwan's best craft ales, these are some of the best expat bars in Taipei. Happy hour times and prices included below.
---
On Tap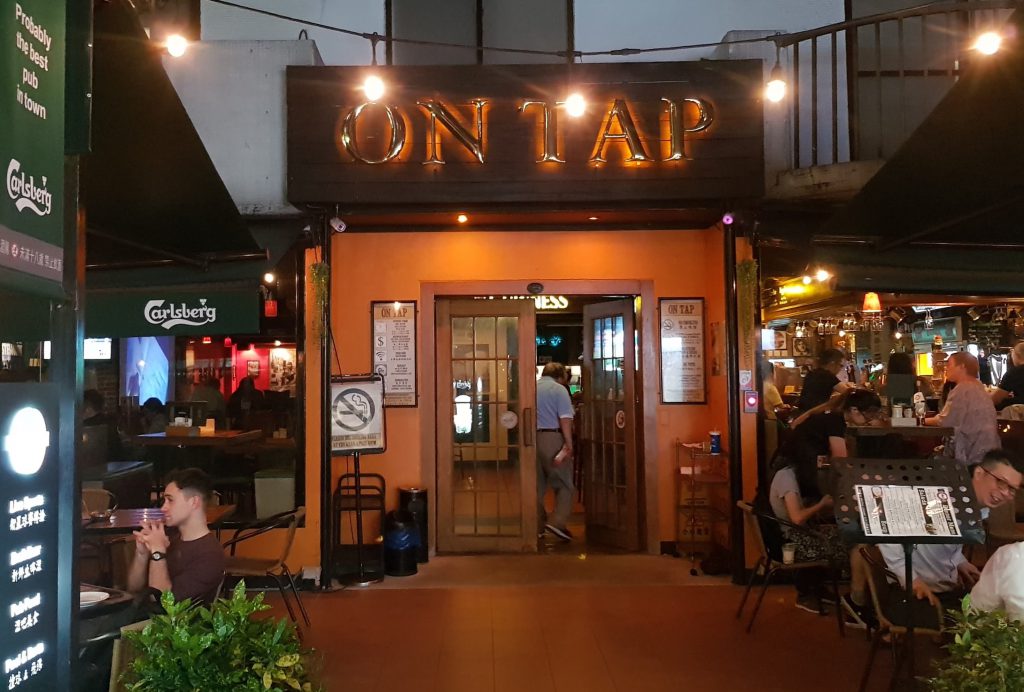 The most authentic English bar in Taipei, On Tap has a huge range of food and drink, whilst boasting the largest number of screens in Taipei showing live sporting events. The basement has a free pool table and dart boards, and there's plenty of outdoor seating available – if you can bear the humidity. The clientele at On Tap is a good mix of locals, expats and holiday makers, and the atmosphere here is usually very lively.
Happy Hour
Mon-Fri from 17:00 – 20:00
Sat-Sun from 14:00 – 20:00
Includes draft ales and ciders for NT$150 and bottles for NT$100
Best For
Live Sport
Cheap Drinks
Atmosphere
---
Redpoint Brewing Co. Taproom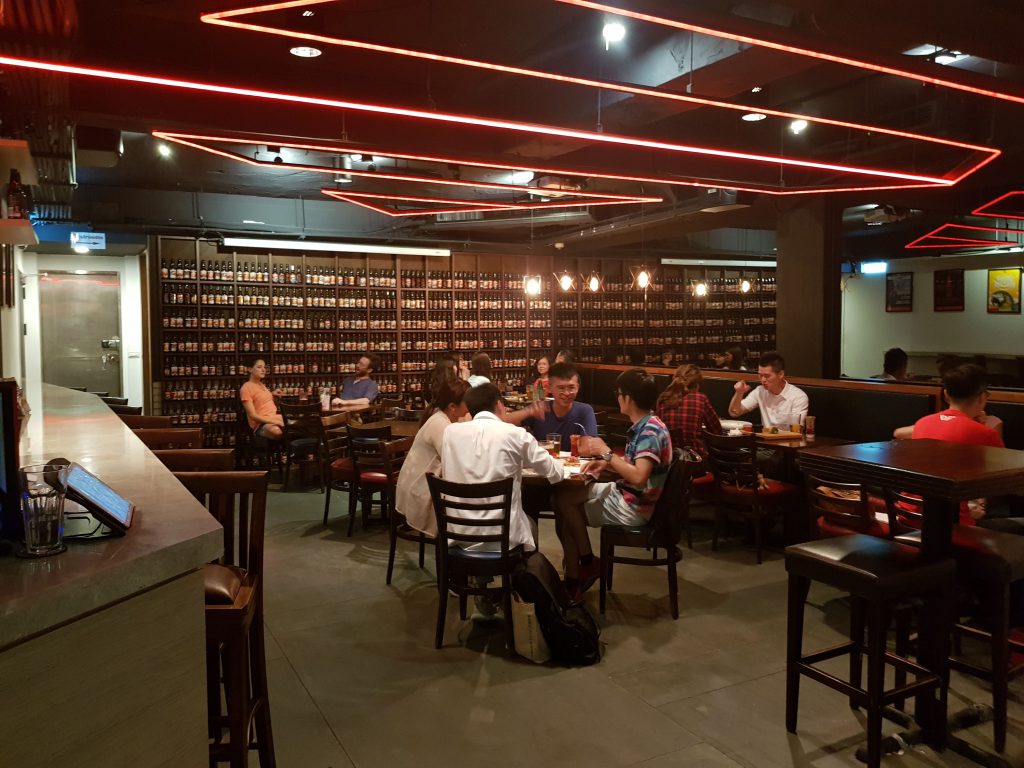 With their own brewery in Taiwan, Redpoint opened up their first taproom in Taipei to give customers a true taste of some homegrown craft ales. Set up by a Canadian expat, Redpoint Brewing Co. Taproom also serves some of the best western food in Taipei.
Happy Hour
18:00 – 20:00 every day
Includes 500ml draft ales for NT$100
Best For
---
---
Revolver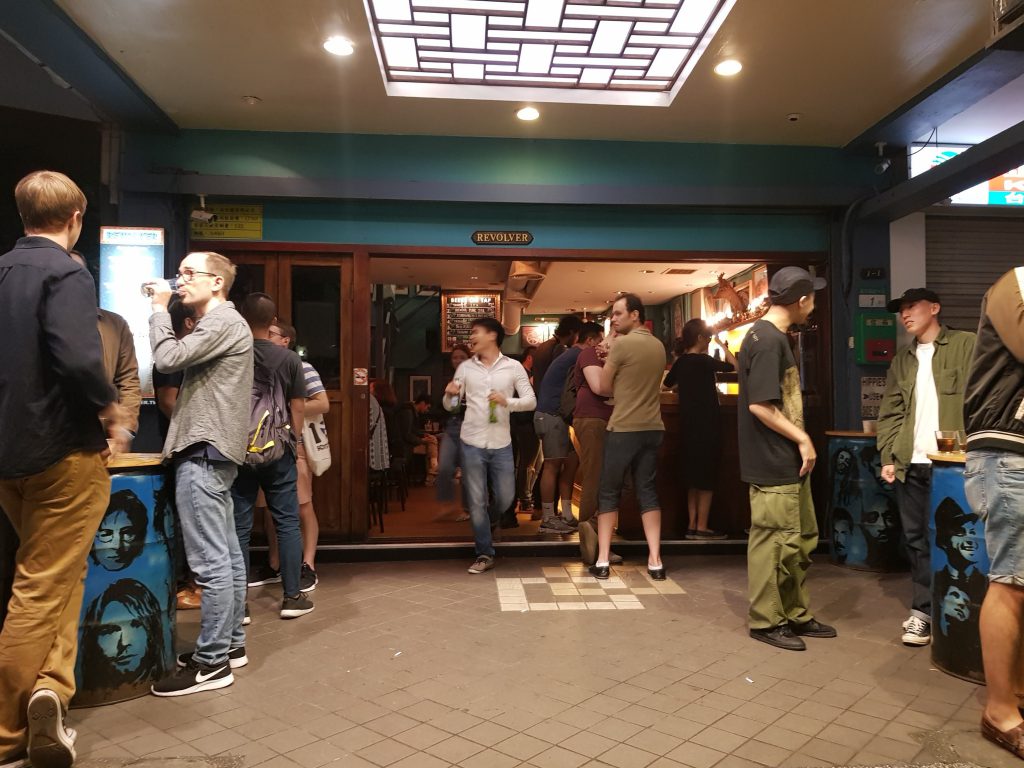 Located close to the Chiang Kai-shek Memorial Hall, Revolver is a small but great place to enjoy a pint or two. With a music venue upstairs hosting some quality alternative bands, many people will come here to drink and socialise in the street outside the venue. It's extremely popular with expats, who flock here to enjoy a craft ale or take advantage of Revolver's amazing happy hour deals – probably the cheapest drinks in Taipei!
Happy Hour
18:30 – 21:30 every day
Some pints, bottles and basic cocktails for only NT$80
Best For
Cheap Drinks
Socialising
Live Music
---
The Brass Monkey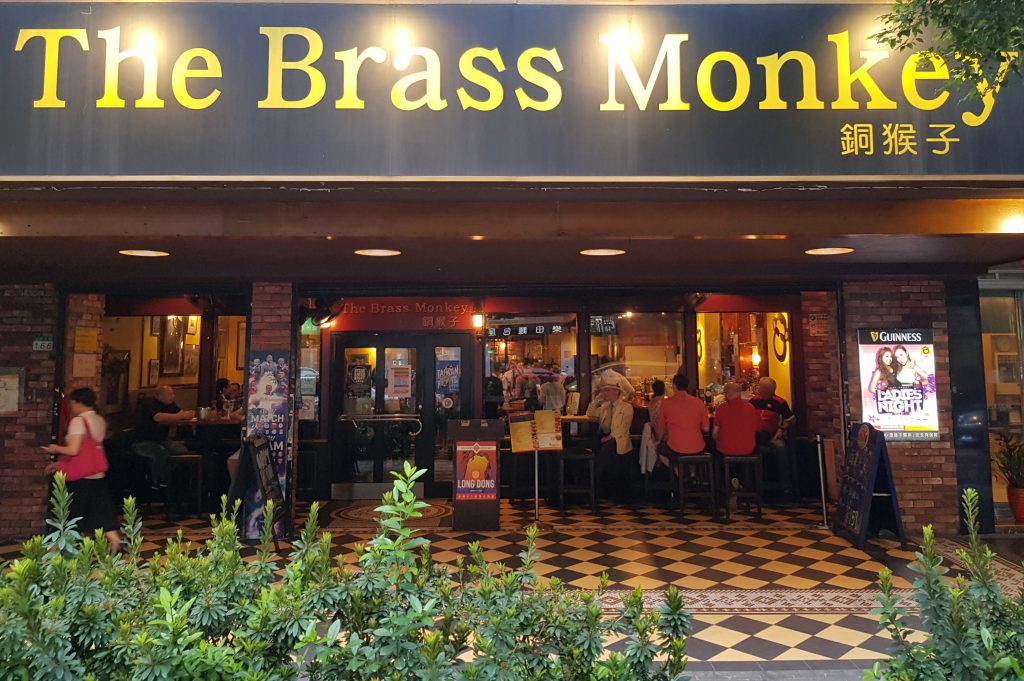 A popular bar in the north of Taipei, The Brass Monkey is an American-style bar which serves some well-portioned western food, real ales and great cocktails too. It also has many screens showing live sport, with a large projector and pool table in the back room. The Brass Monkey is a popular destination for expats and business people.
Happy Hour
11:00 – 20:00 every day
Many draft ales, bottles and spirits from NT$100
Further reductions between 17:00 and 18:00
Best For
---
Other Topics
---
The Three Lions Inn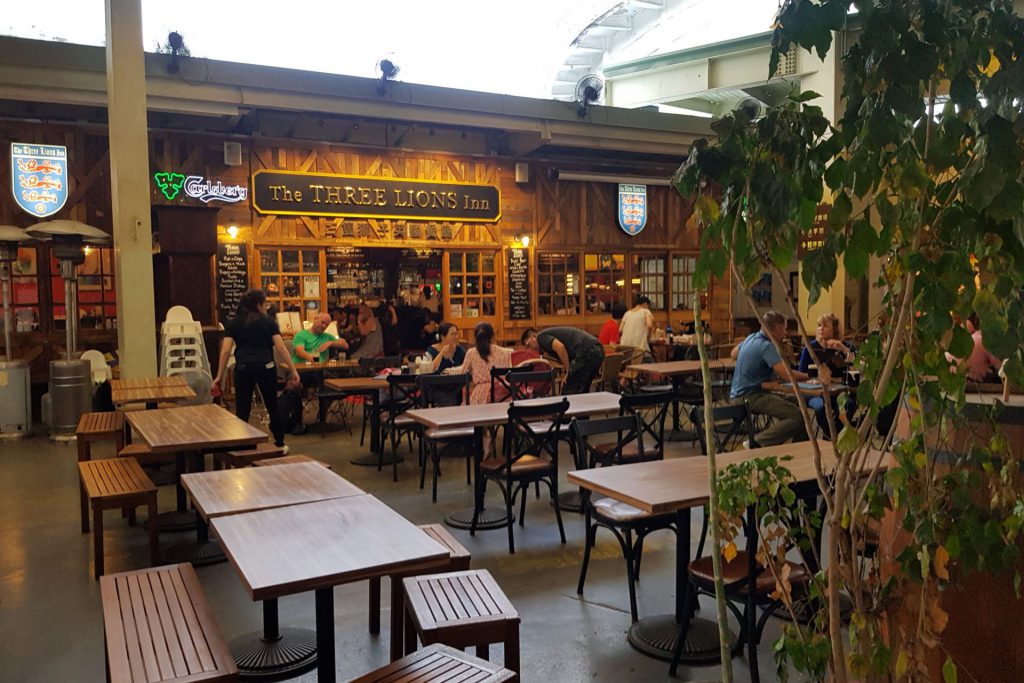 Co-owned by the people behind On Tap, The Three Lions Inn is situated within Maji Square, an outdoor covered area found in the Taipei Expo Park. With many outdoor seats, this English-style pub serves much the same food and drink as On Tap and has some nice happy hour deals during the day.
Happy Hour
Mon to Fri from 11:30 – 19:00
Sat & Sun (inc. national holidays) from 11:30 – 18:00
Carlsberg draft 500ml for NT$145; many spirits, bottles and wines for NT$100.
Best For
Outdoor Seating
English Ales
---
Driftwood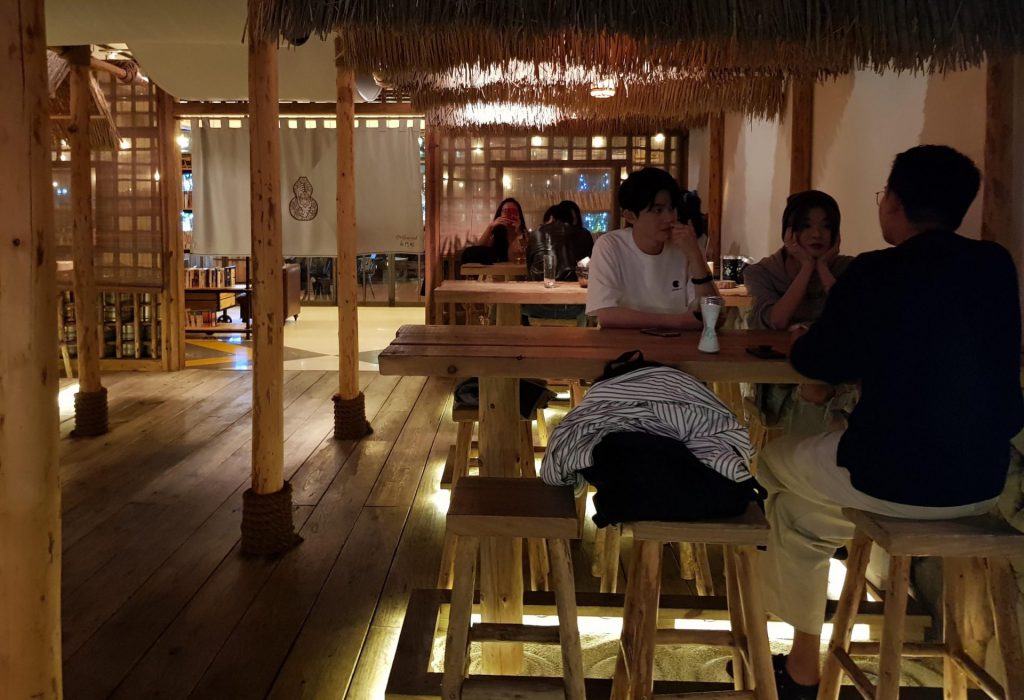 Located within the very hipster Papa Whale hotel in Ximending, Driftwood is one of three Taihu bars serving their own unique brand of craft ales. While the Taihu Craft Ale Tasting Room bar has a larger selection of ales and better food, Driftwood generally attracts a more western crowd of expats and holiday makers due to it's beach-hut style interiors.
Happy Hour
Mon to Fri from 17:00 – 21:00
Buy 2 beers, get the third free
Best For
---
Beer Geek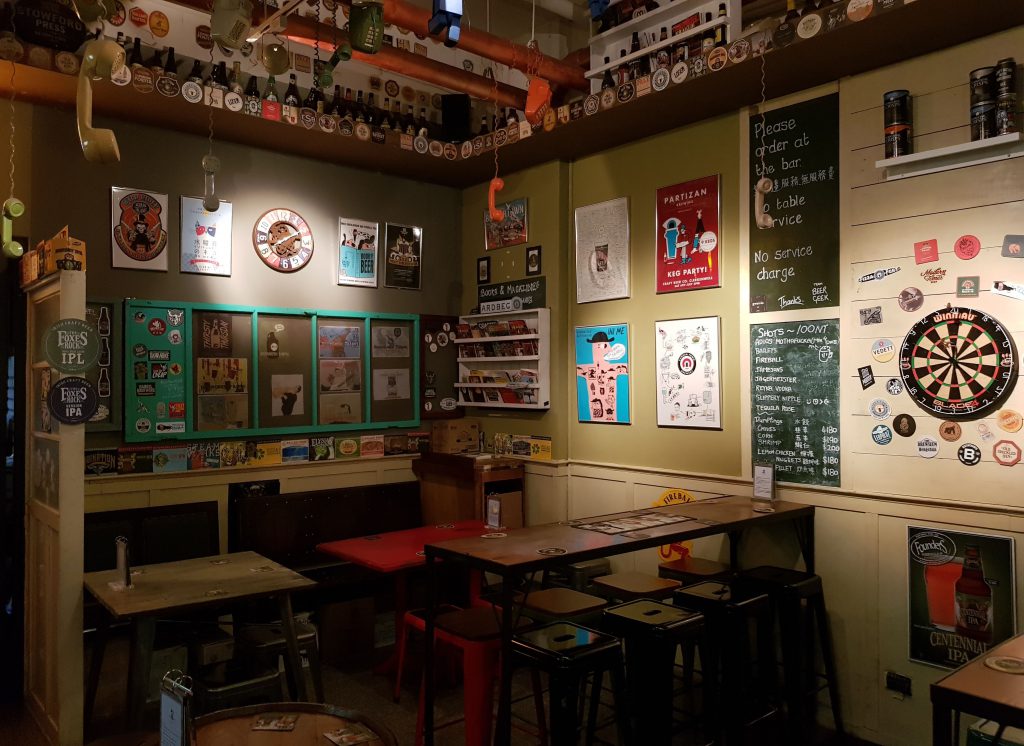 The Beer Geek micro-pub is a friendly and cosy bar that's a little out of the way but definitely worth seeking out. Serving a good selection of Taiwanese and international ales, and some great comforting food, Beer Geek has a darts board and video game machine and shows some live Premiership Football games too.
Happy Hour
18:00 – 20:00 every day
Includes Taiwan 18 day tap lager for NT$100; house cocktails for NT$150
Best For
Craft Ales
Friendly Service
---
Locations
If you have found the information on this page helpful, please take a minute to share this post by clicking one of the links below. Your support would be greatly appreciated :)