If you're looking for a cheap but tasty breakfast, Taipei has loads of great options. Most of them serve local favourites which will keep you going for the morning while hardly putting a dent in your wallet.
---
Yong He Soy Milk King
Open almost 24/7 (closing only on Sunday afternoons), Yong He Soy Milk King has built up a reputation over the years for serving some of the best Chinese donuts and soy milk in Taipei. In fact, everything we've tried here has been nothing short of fantastic.
---
FuMu – Come to Mama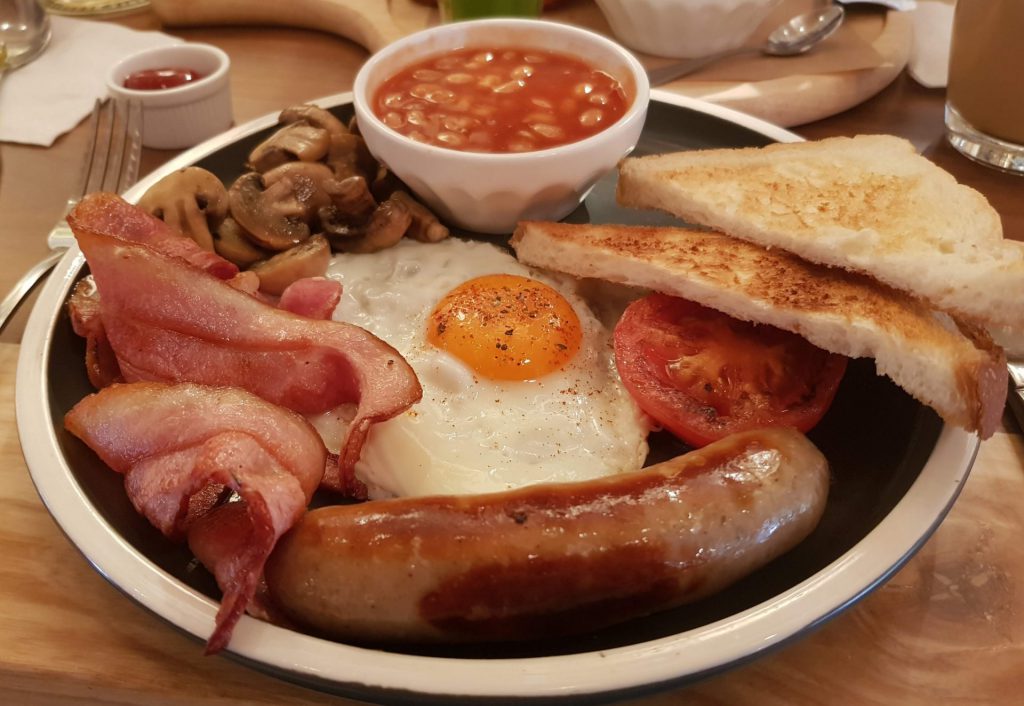 By night, FuMu is a popular bar, but during the day it's one of the best breakfast places in Taipei. Serving many western dishes you'll find nowhere else in Taipei, they also make one of the meanest English Breakfasts, plus some Taiwanese favourites. As if this wasn't enough, FuMu is also great value.
---
Fuhang Soy Milk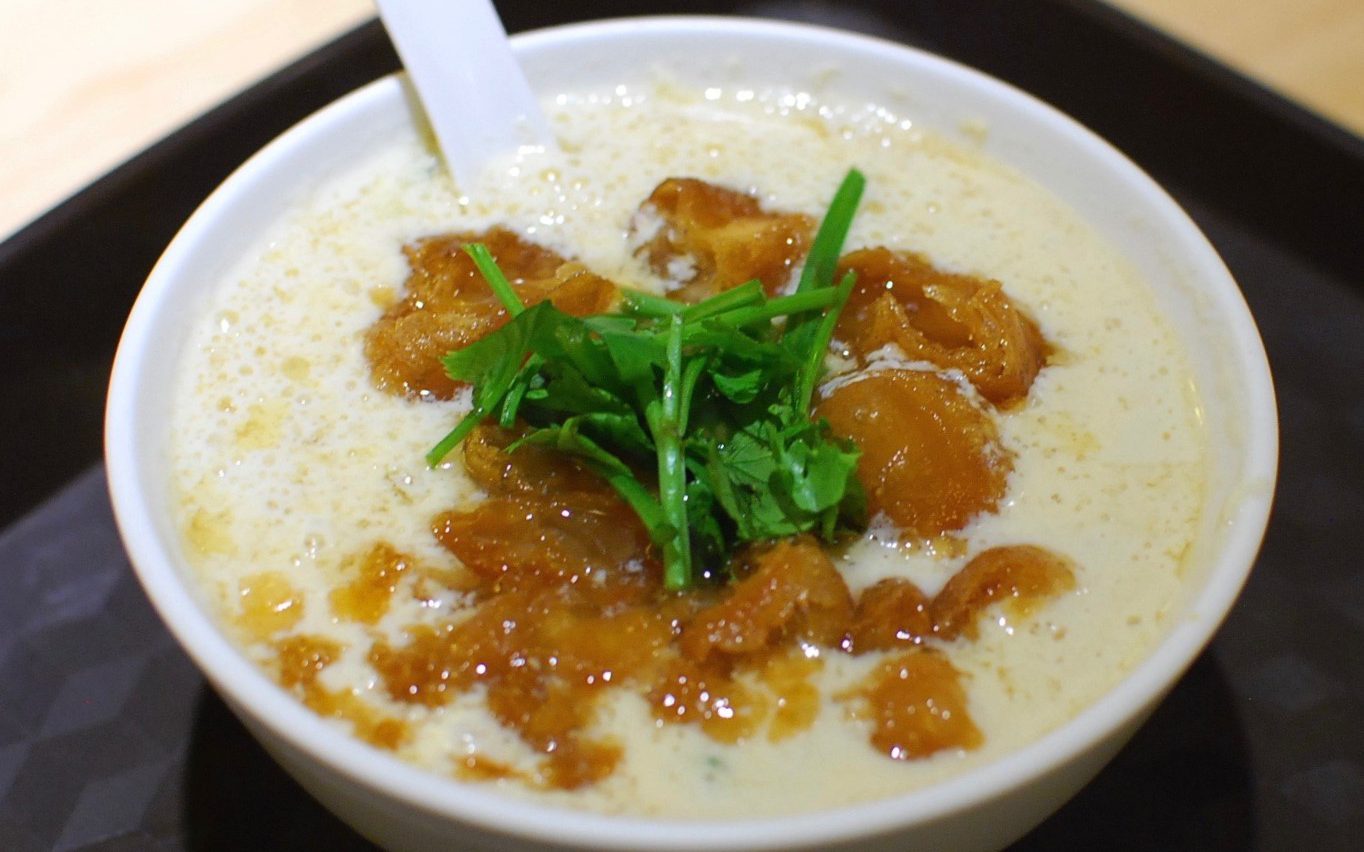 Another specialist in soy milk and Chinese donuts, Fuhang Soy Milk is the most popular breakfast place in Taipei – and with reason. Garnering a spot in the Michelin Guide, the locals can vouch for the quality of the food and drink here. With queuing times sometimes exceeding an hour, you'll need to get here very early to see what all the fuss is about.
---
Grandmas Breakfast Restaurant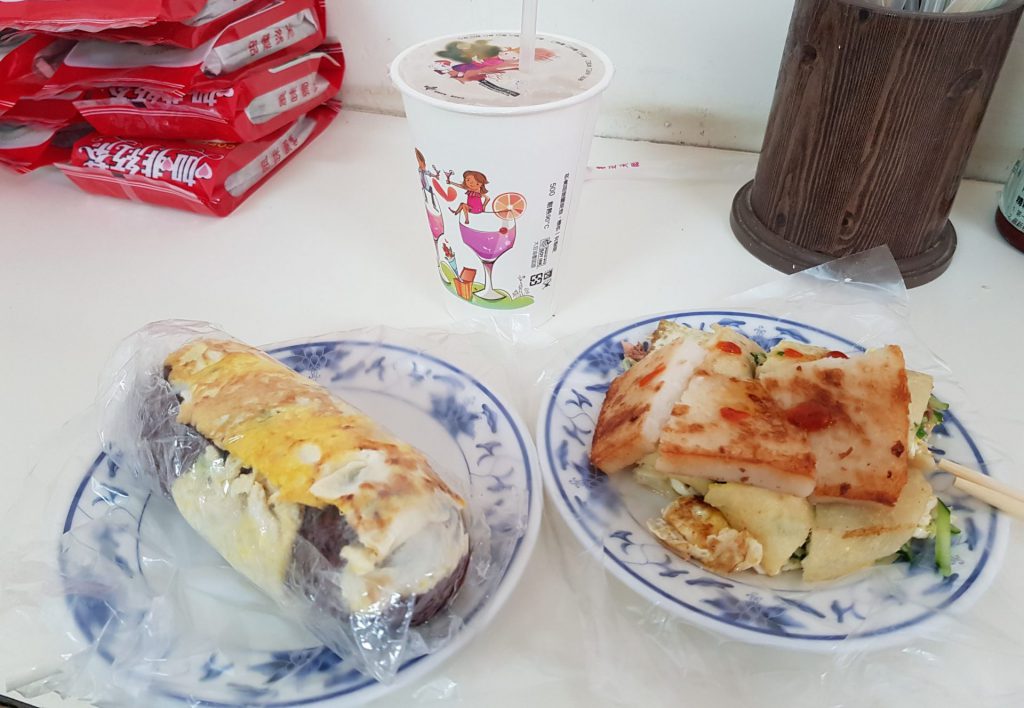 If you're looking for a bargain basement breakfast, Grandma serves probably the cheapest ones in Taipei. Her sticky black rice rolls are a winner, and you can easily satisfy the hunger of two people for well under NT$100.
---
Other Topics
---
Golden Flower Grilled Toast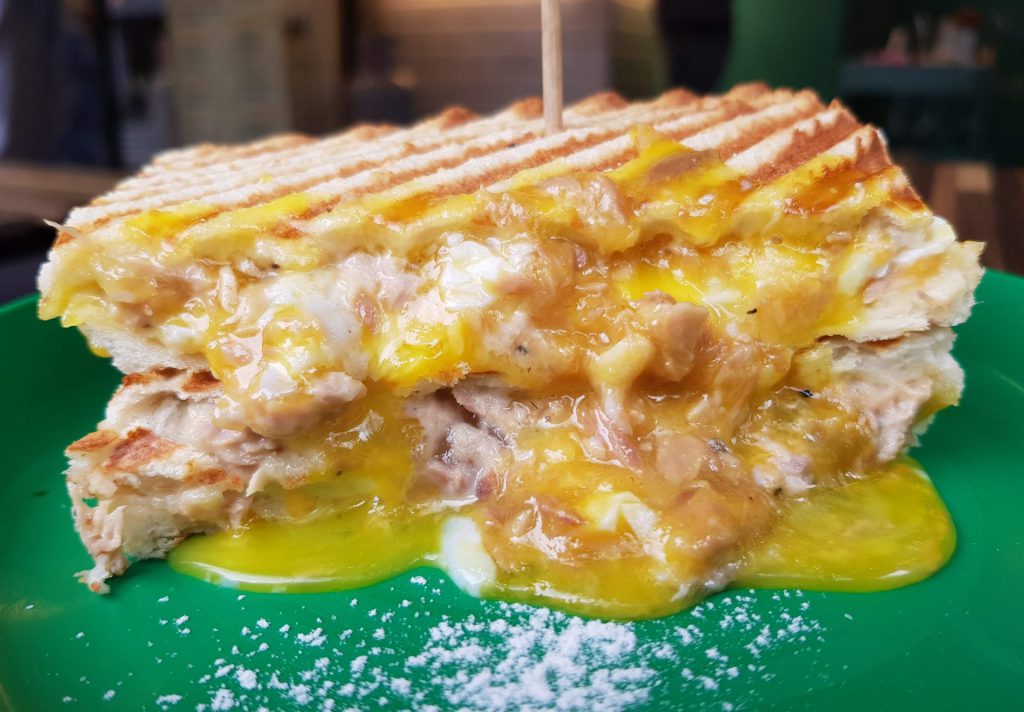 Located directly behind the Outdoor Drinking Area in Ximending, this small breakfast spot specialises in toasted sandwiches, some of which come smothered in melted cheese that will certainly do no favours to your waistline. Generally priced between NT$45 – NT$80, they're guaranteed to keep your fuel levels high for a day of sightseeing.
---
Crush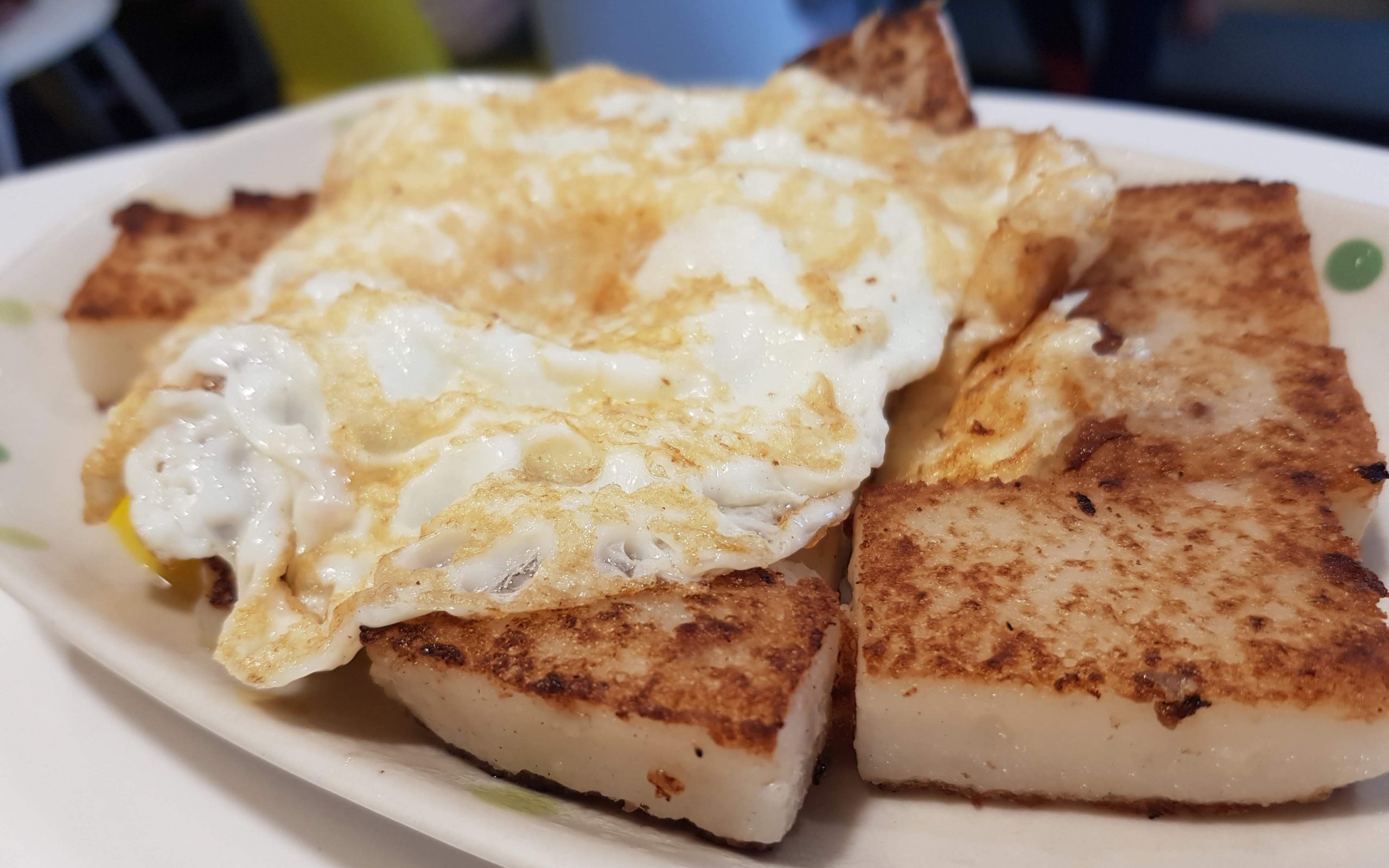 Crush is a popular breakfast place, especially with the locals. Their menu offers a wide variety of Taiwanese favourites, along with more western food not normally consumed at breakfast. Their radish cakes and sandwiches are some of the tastiest we've tried in Taipei, and above all, Crush is very cheap.
---
Louisa Cafes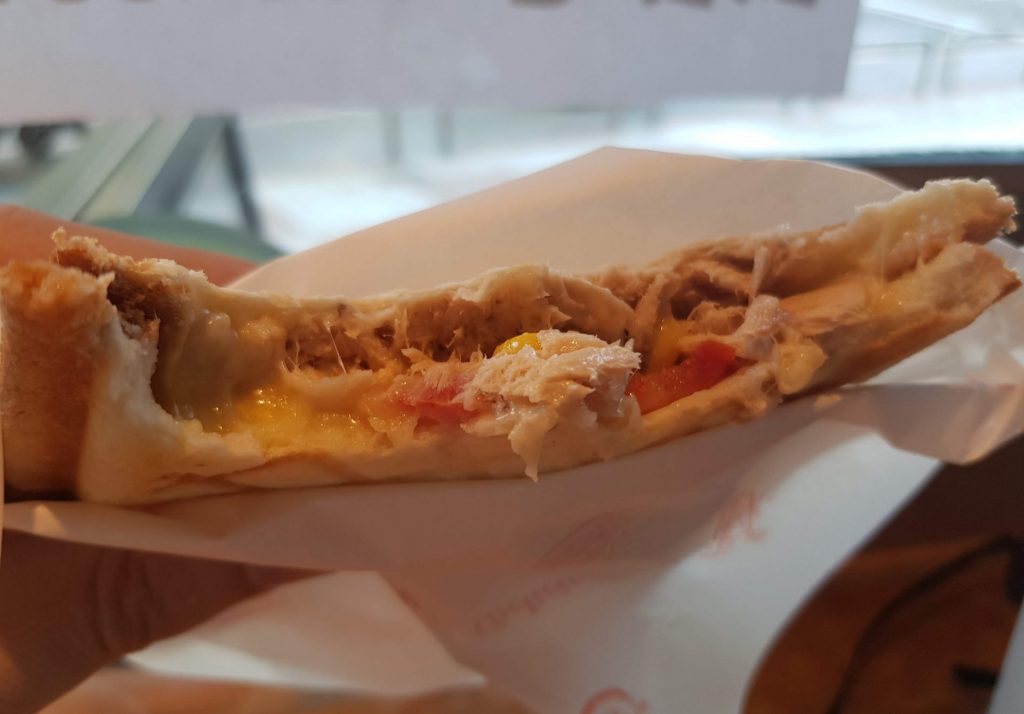 There are over a hundred Louisa Cafes located all over Taipei. Not only do they serve some of the cheapest teas and espresso-based coffees in the city, but they have a nice selection of bread-based breakfast snacks too – including toasted and non-toasted sandwiches, bagels, focaccias, pocket omelettes and burgers. I've not added these to the map below but you can easily search for them.
---
Scallion Pancakes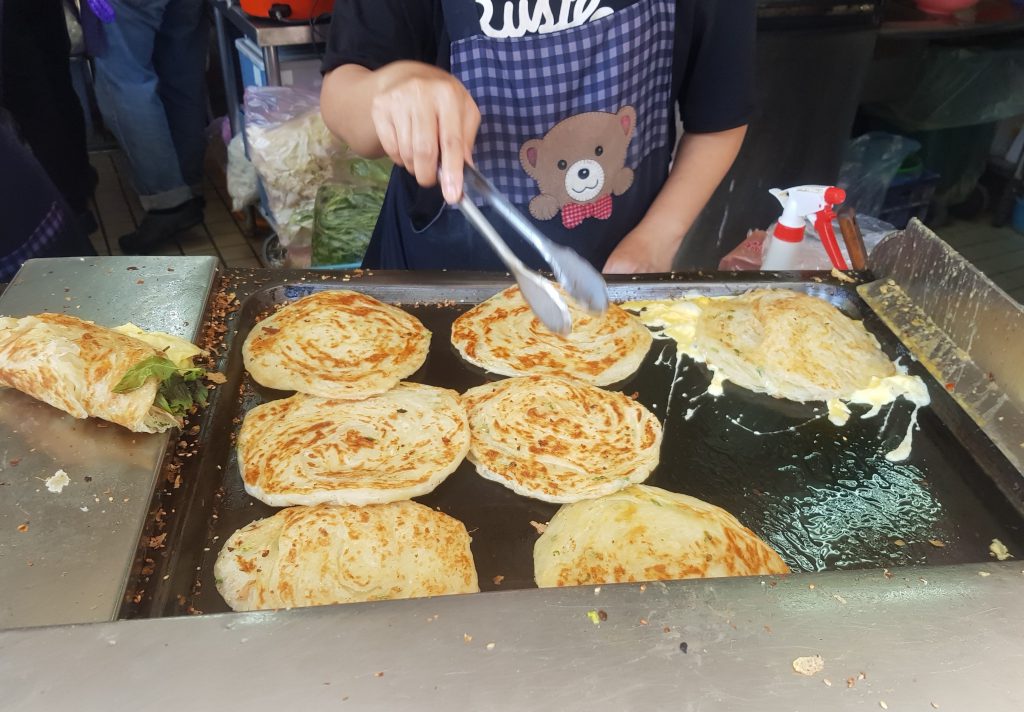 If you're looking for a quick and cheap breakfast snack to go, then there are a couple of great stalls selling a Taiwanese favourite. Scallion pancakes are fried doughy pancakes mixed with scallion and egg served with a choice of fillings, and they're delicious. Tian Jin Onion Pancake is located on the famous Yongkang Street, while Lin's Chinese Pizza is in next to the Jiantan MRT station near Shilin Night Market.
Click here to read more about Tian Jin Onion Pancake
Click here to read more about Lin's Chinese Pizza
---
Locations
---