Opened in the summer of 2019, the Apple A13 store within the Xinyi Shopping District is Apple's flagship Taiwan store. With a sleek ultra-modern exterior, it typifies the craftsmanship and attention to detail Apple are famous for.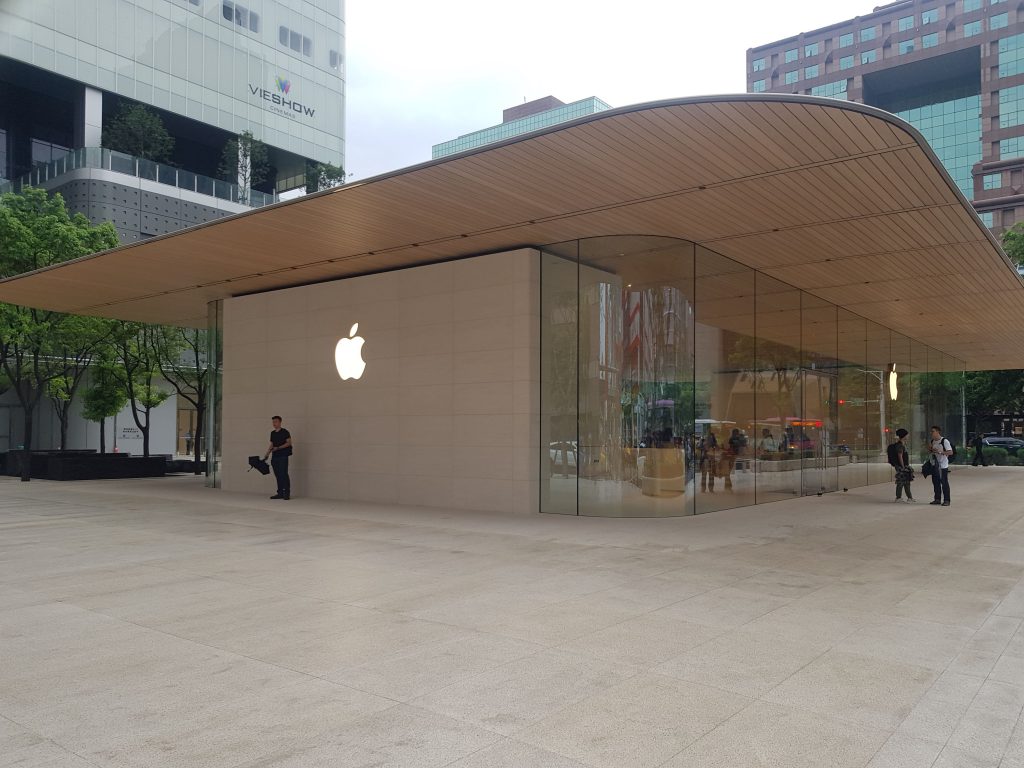 Featuring two floors selling the very latest Apple products and accessories, the minimal clean and bright interior perfectly complements their range of gadgets.
The ground level floor is dedicated to their products, with all the latest iPhones, iPads, Macs and Apple watches.
The basement focuses on accessories, with a projector and seating to showcase their latest tech.
The staff here are all well-versed in all of Apple's product lines, and are eager to help with any queries you may have.
The Apple A13 store also offers a repairing service for any damaged or malfunctioning Apple products. You can pre-book a visit to their Genius Bar here to drop off your faulty goods. In some instances, they are even able to fix it in the same day.
Also, if you spend over NT$2,000 on Apple products, you are eligible for a tax rebate of 5% . Make sure you have your passport with you and ask them to complete a form after your purchase.
For all you Apple aficionados, this is the store to visit in Taipei!
Traveller's Tips
Apple geeks should also check out the Apple Museum Cafe!
Xinyi Apple Store Location
Closest MRT: Xiangshan Station (red line – exit 1)
Located Nearby
If you have found the information on this page helpful, please take a minute to share this post by clicking one of the links below. Your support would be greatly appreciated :)