Since 1997, the Michelin Guide has been awarding the Bib Gourmand, aimed at recognising a simpler style of cooking that's easy to eat whilst also being affordable.
As of 2022, there are a total of 24 food stands found at 8 night markets in Taipei that have been recognised as delivering high quality snacks for a reasonable price.
Three of these night markets – Raohe, Linjiang Street and Nanjichang – have four Bib Gourmand food stands in each.
I've added a map for each night market below to help you find these, although the long queues extending from each is also a giveaway! It's best to visit these soon after the night markets have opened to give yourself a good chance of avoiding the worst queues.
If you tap on the square symbol in the top-right corner of a map, it will add the locations of the food stands to Google Maps so you can find them more easily.
To find out more about each food stand I would recommend reading this article.
I've also included some stands that are either recommended by the Michelin Guide or by me personally – some of these are more child-friendly (but still delicious!).
---
Raohe Night Market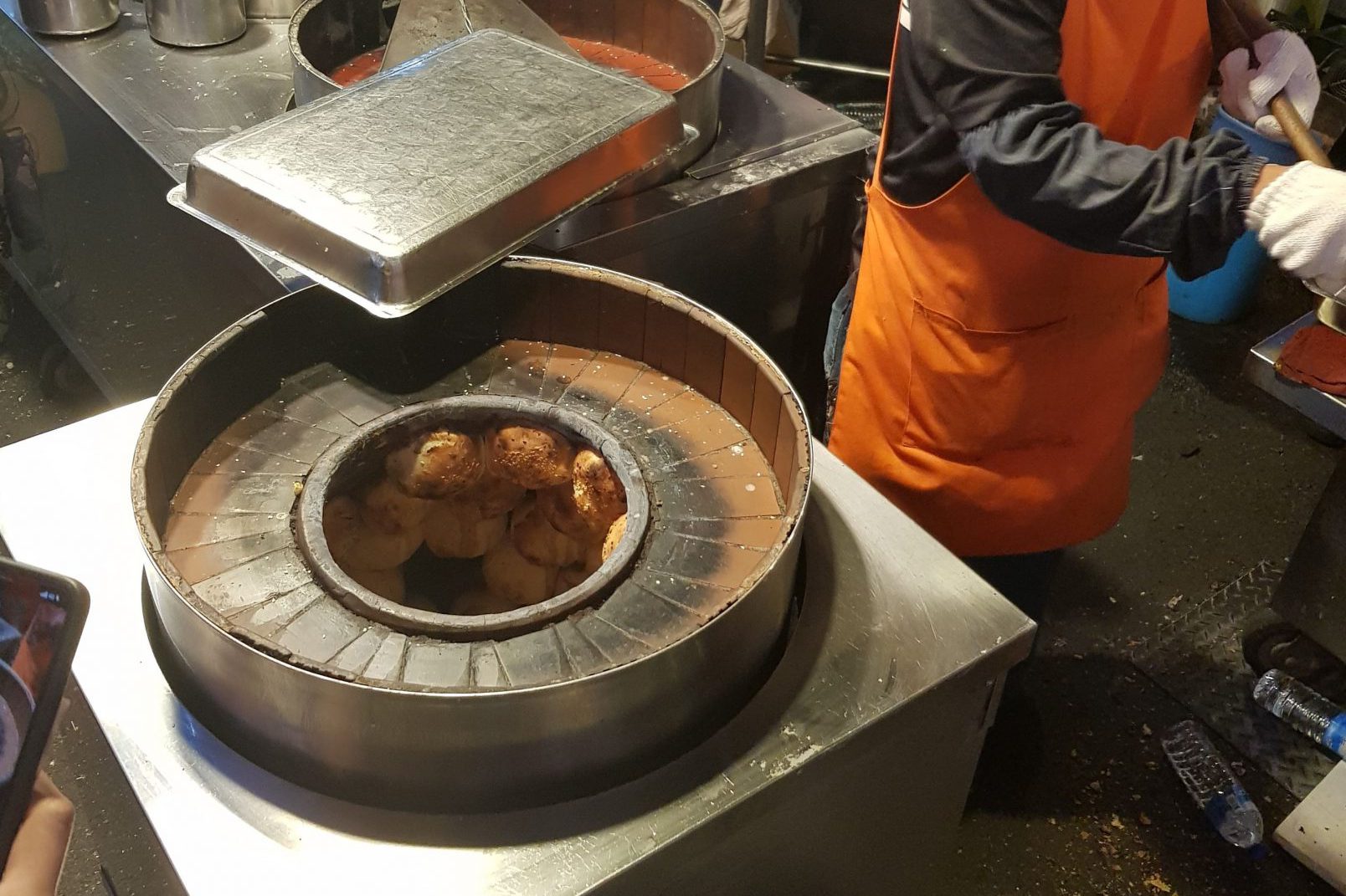 | | | |
| --- | --- | --- |
| | Name | Description |
| Bib | A Kuo Lu Wei | Luwei style duck wings, crispy intestines, and baby corn |
| Bib | Beef Noodles and Beef Entrails Soup | Exactly as it sounds. Side dishes are also highly recommended here |
| Bib | Chen Tung Pork Ribs Medicinal Herbs Soup | Herbal soup that contains pork ribs |
| Bib | Fuzhou Black Pepper Bun | Black pepper bun filled with pork and spring onion |
| | Mochi Baby | Sweet gooey Japanese rice cakes with choice of fillings |
Colours match those on the map below
Closest MRT: Songshan Station (Green Line – Exit 5)
---
Linjiang Street Night Market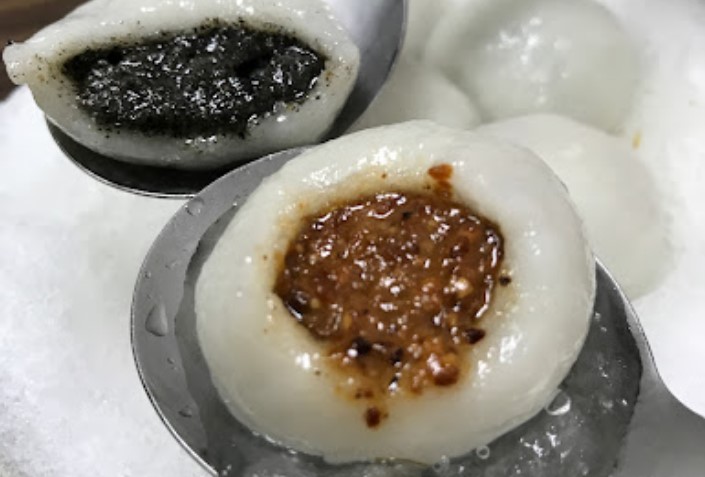 | | | |
| --- | --- | --- |
| | Name | Description |
| Bib | Liang Chi Lu Wei | Dishes include braised cow stomach, duck wings, seaweed, and dried tofu |
| Bib | Lo Chi Hsiao Chao | Stir-fried dishes including fried lamb, beef, and clams |
| Bib | Tien Hsiang Stinky Tofu | Fried and very pungent tofu |
| Bib | Yu Pin Yuan Iced and Hot Tangyuan | Hot and sweet glutinous rice dumplings served on shaved ice |
| | Golden Fried Chicken | Tempura chicken fried to order |
Closest MRT: Xinyi Anhe (Red Line – Exit 3)
---
Nanjichang Night Market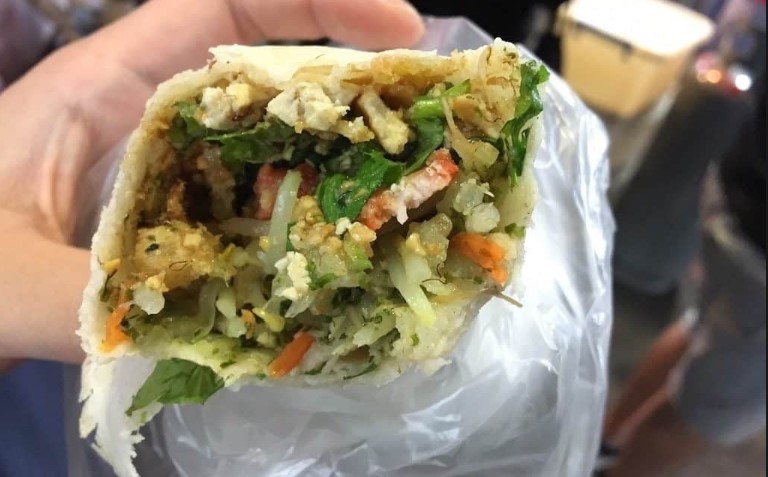 | | | |
| --- | --- | --- |
| | Name | Description |
| Bib | A Nan Sesame Oil Chicken | Vermicelli and chicken legs in a warm, sesame oil and ginger broth |
| Bib | Stinky Tofu Boss | Extra stinky tofu in a bamboo basket with sweet basil |
| Bib | Sung Ching Taiwanese Burrito | Roll filled with bean sprouts, radish, shredded carrots, braised pork, crushed peanuts and cilantro |
| Bib | Unnamed Clay Oven Roll | Sesame seed coated buns and sweet, flaky pastry filled with red beans or sugar |
Closest MRT: Xiaonanmen (Green Line – Exit 3)
---
---
Shilin Night Market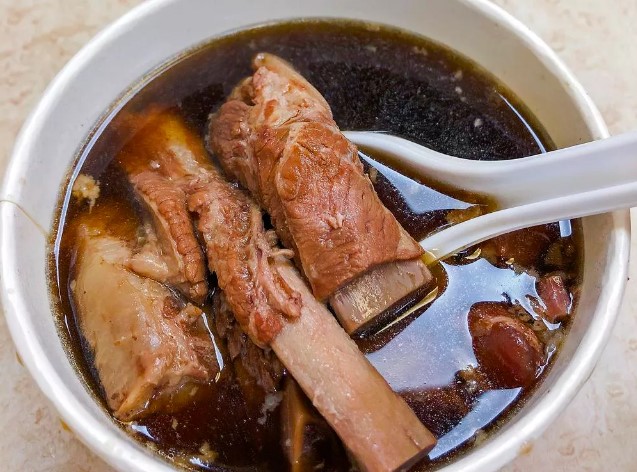 | | | |
| --- | --- | --- |
| | Name | Description |
| Bib | Chung Chia Sheng Jian Bao | Cabbage or pork-filled pan-fried stuffed buns |
| Bib | Good Friend Cold Noodles | Cold noodles dressed in a thick, rich sesame paste and julienned cucumbers |
| Bib | Hai Yu Pork Ribs | Herbal soups with herbal-stewed pork ribs |
| | Prince Cheese Potato | Deep fried jackets smothered in melted cheese with a choice of toppings |
| | A Hui Vermicelli | Vermicelli soup with pork chitterlings or cuttlefish |
Closest MRT: Jiantan (Red Line – Exit 3)
---
Ningxia Night Market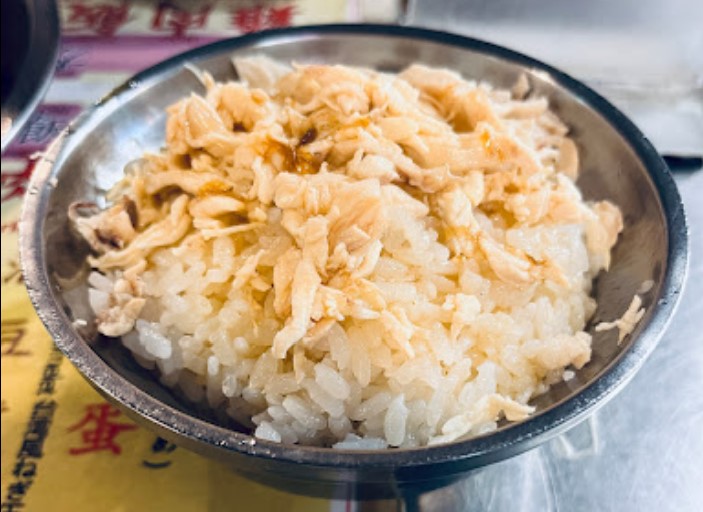 | | | |
| --- | --- | --- |
| | Name | Description |
| Bib | Fang Chia Shredded Chicken on the Rice | Shredded chicken rice with caramelized onions |
| Bib | Liu Yu Zi | Deep-fried taro balls with various fillings including pork floss and egg yolk |
| Bib | Rong's Pork Liver | Pig liver with egg yolk, fresh mushrooms and sticky rice balls wrapped in bamboo leaves, |
| | Yuan Huan Pien Oyster Egg Omelette | Omelette with oysters drizzled in homemade sweet hot sauce |
| | Jamie Peanut Roll Ice Cream | Wrap with ice cream, shaved peanuts and corriander |
Closest MRT: Shuanglian (Red Line – Exit 1)
---
Yansan Night Market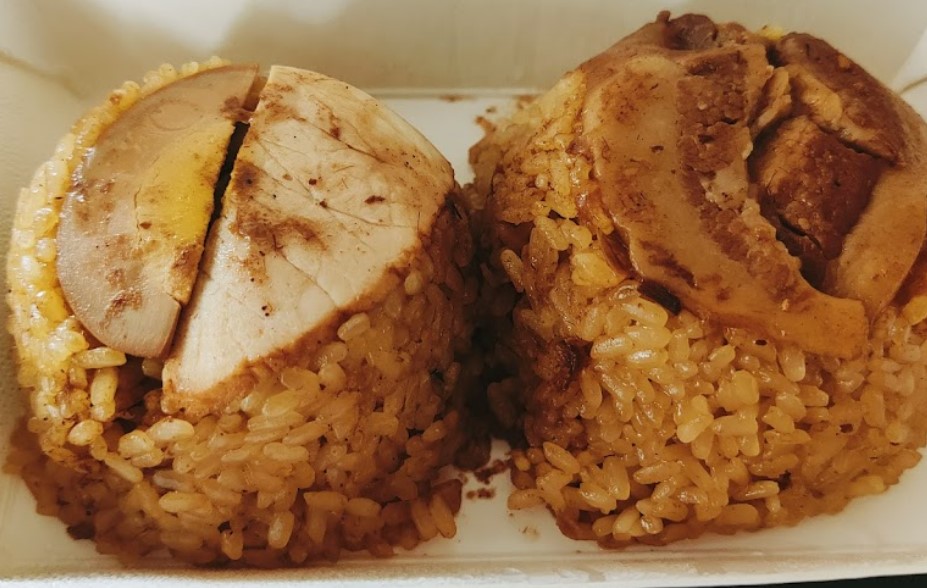 | | | |
| --- | --- | --- |
| | Name | Description |
| Bib | Cabbage Rice and Pork Rib Soup | Pork rib soup with moist cabbage rice |
| Bib | Da-Qiao-Tou Tube Rice Pudding | Sticky rice tubes with a choice of lean or fatty pork and spicy sauce |
| Bib | Shih Chia Big Rice Ball | Glutinous rice balls filled with pork, served in a warm, salty soup with green onions and shallots |
Closest MRT: Daqiaotou (Orange Line – Exit 1)
---
Related Posts
---
Gongguan Night Market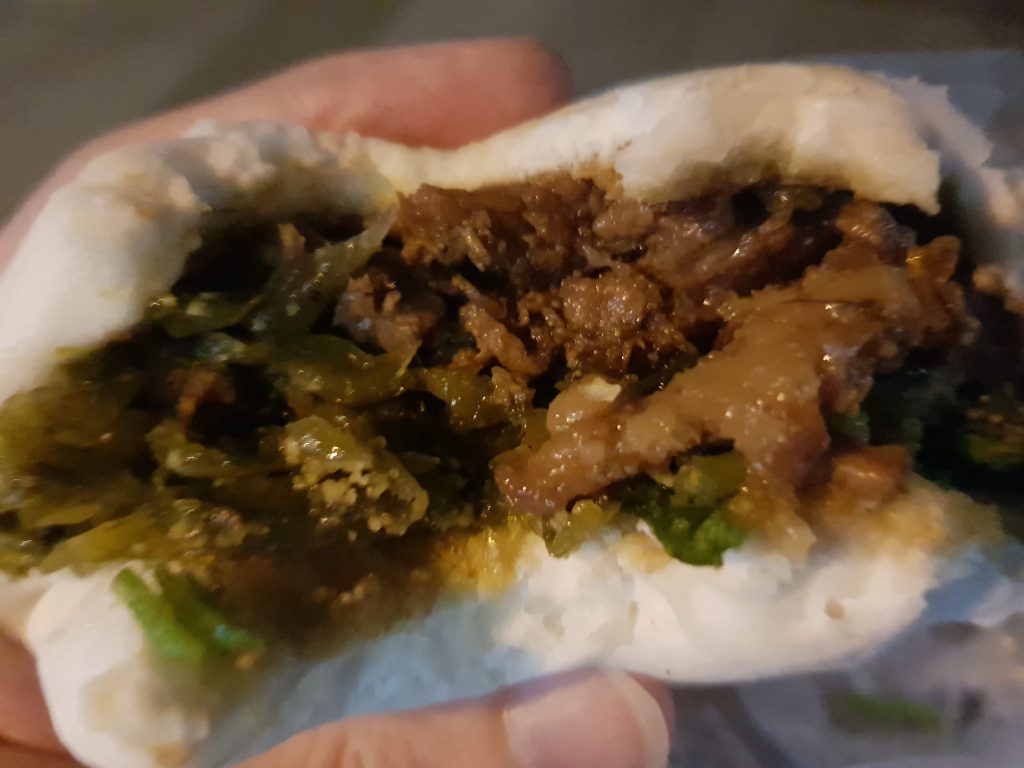 | | | |
| --- | --- | --- |
| | Name | Description |
| Bib | Hsiung Chi Scallion Pancake | Fried dough that's mixed with scallion and beaten until fluffy, with a choice of fillings |
| Bib | Lan Chia Guabao | Fatty pieces of braised pork, ground peanut, coriander and shredded pickle |
| | Ho's Sweet Potato Balls | Light and crispy fried sweet potato balls |
Closest MRT: Gongguan (Green Line – Exit 1)
---
Huaxi Street Night Market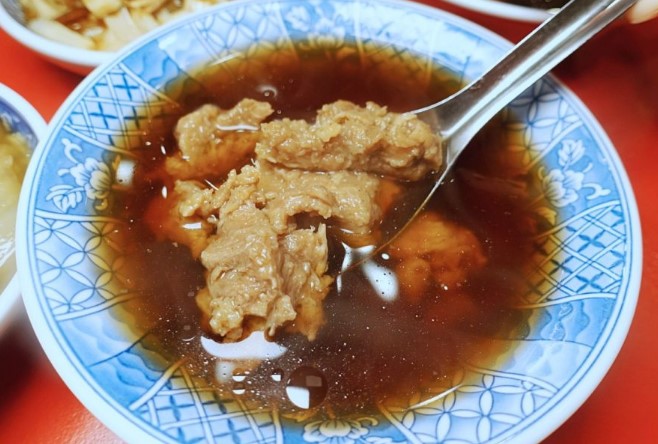 | | | |
| --- | --- | --- |
| | Name | Description |
| Bib | Hsiao Wang Steamed Minced Pork with Pickles in Broth | Minced pork and preserved pickles served in a clear broth served with meatballs |
Closest MRT: Longshan Temple (Blue Line – Exit 1)
---
Night Market Locations
---