Located within the Xinyi shopping district, Lobster Foods serves a variety of interesting lobster dishes. With plenty of outdoor seating available and with great views of Taipei 101, it's one of the best places to dine in the area if you prefer sitting outdoors.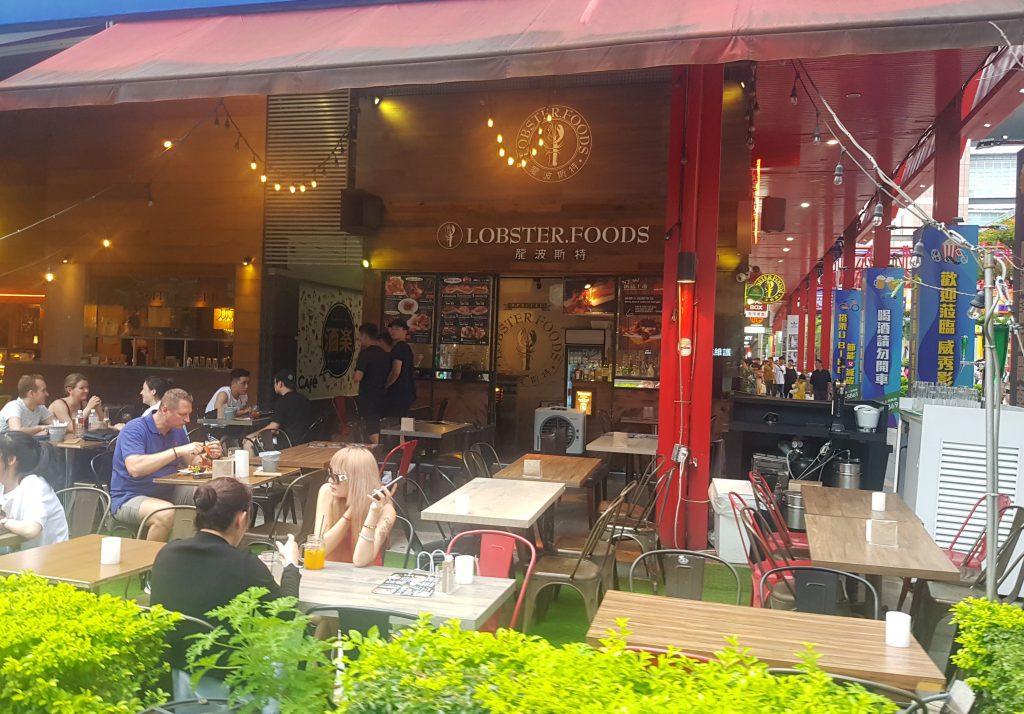 Their main dishes are Lobster Rolls, for which you can buy with either a half or a full lobster's worth of meat. Coming served in a soft brioche roll and topped off with some tangy salsa, they're a delight.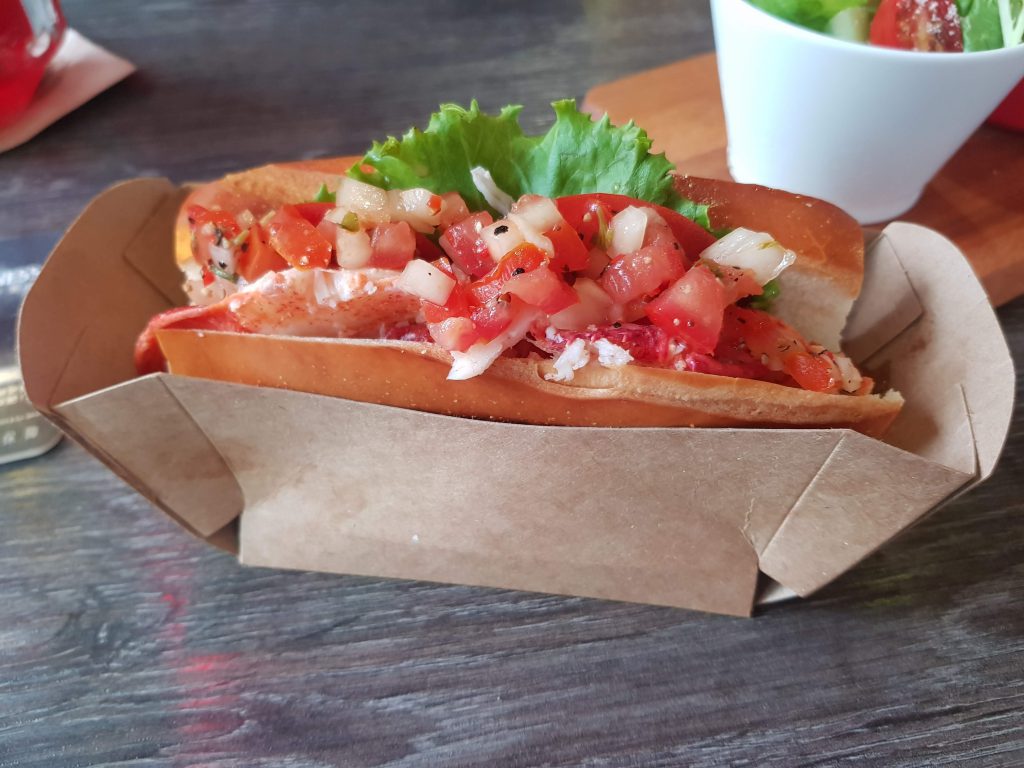 For slightly extra, you can order a set, which comes with either chips or quesadillas, salad and a very good lobster chowder.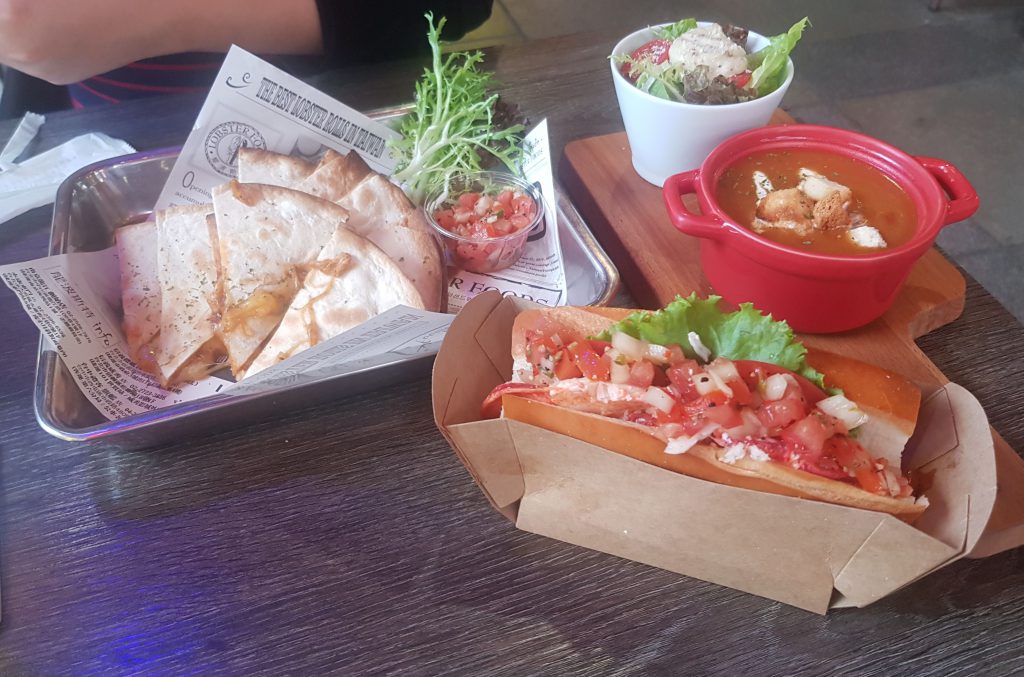 Alternatively, you can get a lobster risotto, lobster pizza, lobster pasta or a lobster burger.
Lobster Foods also serves one of the best pints of Guinness in Taipei – they even have a certificate from Guinness as proof. A very full bodied pint with the trademark creamy white head and black body. I too can certify that it was a damn good pint, easily up there with the James Joyce Guinness we tried in Gongguan!
Lobster Foods is in a very good location, situated in a nice part of Xinyi with plenty of outdoor seating, and is a nice place to relax for a while. It's location does make Lobster Foods even more expensive than it would normally be however. It's certainly not cheap here, with a meal for two and drinks costing well in excess of NT$1,400.
Pros
Nice lobster
Outdoor seating
Great Guinness
Price: $$$$
Level of English: Good (English on menu)
Traveller Tips
Try the Guinness!
Lobster Foods Location
Closest MRT: Taipei 101 Station (red line – exit 4)
Note that Lobster foods in not on Google maps but it's directly adjacent to this place.
Located Nearby
If you have found the information on this page helpful, please take a minute to share this post by clicking one of the links below. Your support would be greatly appreciated :)